Raised Access Floor In Qatar Market & Projects | Huiya - Raised Floor System Supplier
In the construction materials segment, raised floor stood out and had become a major trend in the flooring market, especially for office and IT rooms. In 2019, the consumption of Raised Access Floor in Qatar was over million tons, the volume represented about 4% more compared to the volume in 2018.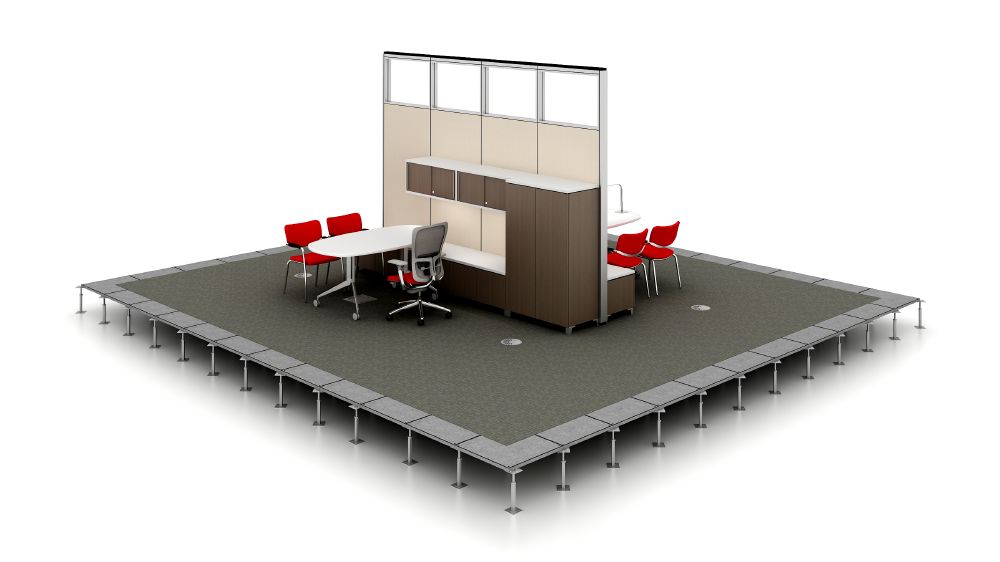 Raised Floor System In Qatar Market
Raised Access Floor are being modernized and receiving technologies with each passing year and thus meeting every type of need of end consumers or even in large works. Access flooring has been gaining more and more space in the Qatar market, as it attracts consumers because it has characteristics that allow its functionality to collaborate with the comfort and flexibility of the spaces of a company. The raised floor is an elevated structural floor that is placed on a reinforced concrete slab. It consists of several panels, which are installed on vertical adjustable pedestals. These podiums are fixed on the concrete slab using suitable means, for example, adhesives or mechanical fasteners.
Qatar Raised Access Floor Projects
Raised floors have provided unparalleled performance in several iconic architectural projects in Qatar, such as the PEARL complex and MEGAPOLIS ENTERTAINMENT CENTER. The raised floor system in ABRAJ QUARTIER GETWAY TOWERS completely guarantees accessibility, stability and the possibility of guiding any type of installation underneath, and achieves the highest loading capacity, fire and moisture resistance performance on the market. Heterogeneous vinyl finishes provide the pavement with maximum resistance to heavy traffic. In the MEGAPOLIS ENTERTAINMENT CENTRE project, a high-quality raised floor system with high-density wood chip core, galvanized steel as the lower support, and homogeneous yellow linseed oil was used. This raised floor system in Qatar provides great stability for heavy traffic and entertainment machinery, thus ensuring user safety.
Huiya Raised Floor System In Qatar Office & Data Center Projects
Huiya Company with more than 15 years in the Access Floor System. We are professional manufacturer of raised floors for office or computer rooms: conformed by modules of raised floors of standard dimensions 600 mm X 600 mm, constructed with access floor panels in different materials such as cement, calcium sulfate, aluminum, etc, installed on aluminum or steel pedestals or crossbars depending on the application. They can be supplied naked to receive modular carpets or coated with anti-static and high pressure conductive laminate (HPL), with or without perimeter profiles of extruded PVC. Huiya raised floor is entering the Qatar raised floor market step by step, providing customers with the most trusted service with high quality and super competitive prices.