Raised Access Floor System: A Practical Solution For Offices & Commercial Units
You achieve various advantages with raised floor panels in your office. The laying of the cabling and "removable" technology are just two examples when it comes to a raised floor structure and high-quality access floor systems. Companies are increasingly asking for the installation of raised floor panels, which form an optimal basis for the different uses of office rooms, IT rooms as well as industrial and workrooms and other rooms.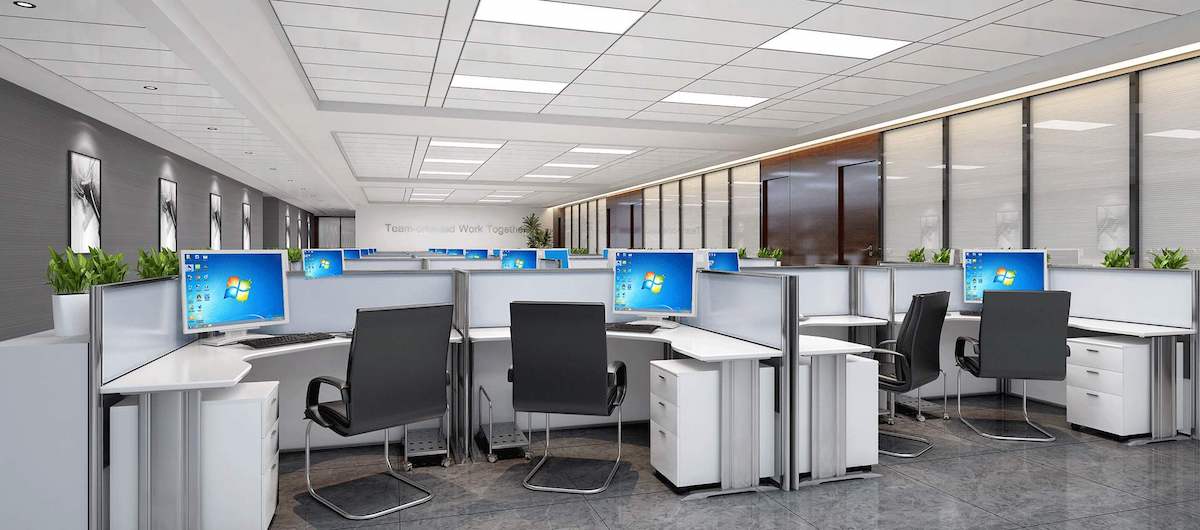 Would you like to plan your company for the future and decide on flexible use of the space when you set up the office or industrial hall? Then a raised floor is the solution with which you can make all the arrangements for the future and changes in the use of space even now. We would be happy to explain the numerous advantages and individual options of our raised flooring systems to you personally and show you why flooring with raised flooring panels is a real innovation with cost-saving performance.
Raised Floor Systems - The Flexible Floor & Its Advantages For Office
Our raised floor construction is realized with robust and resilient raised floor panels. All raised floor systems available here have been tested for their properties and quality in accordance with DIN EN 12 825 and certified by various independent institutes.
Why is a raised floor practical in offices and commercial units? You decide economically and do not have to plan for a new renovation if you want to make a technical change or if you want to use a room differently after a few years of business. Access floor construction of HG flooring systems gives you creative freedom and helps to save a lot of time and money for conversions or retrofitting. When it comes to the advantageous properties and areas of application of raised floor panels, the following details automatically come into focus.
Office Raised Floor Systems Are:
- Absolutely flexible & high load capacity

- Easy removal and replacement of individual panels (ideal for subsequent installations)

- Optimal for the immediate & subsequent installation of supply and electricity lines

- Very good walking comfort

- Can be covered with a large selection of coverings made of wood, stone, carpets & other materials for surface design.
Each office raised floor structure consists of a variably constructed substructure. In this way, we can install high-quality raised floor slabs in the entire room, but also in the form of a gallery, and explicitly adapt the floor structure to your wishes and requirements.
Huiya Raised Floor Panels Applications Overview
In addition to offices, Huiya raised floor panels with the appropriate substructure are ideal for your control center in the company, for IT and training or seminar rooms. Our raised floor systems are also a practical and versatile solution in industrial and factory halls. A lot can change in the course of entrepreneurship. Technization is progressing and may bring with it the necessity to move completely new cabling as part of a restructuring to the newest possibilities of digitization. If you have already decided in advance for a practical elevated floor, which can be removed in individual panels, you will save yourself a costly floor tear and all the inconveniences associated with it. The new technology is simply installed in the construction under the raised floor panels, after which the floor is closed and covered again. Since our raised access floor systems are compatible with many covering materials, preferably with self-laying carpet tiles, the raised floor construction is suitable for a large part of the commercially used rooms. Of course, the materials of the substructure and access floor panels meet the requirements for fire protection and safety regulations in your office, in the factory building, in control centers and other rooms.
Do you have any questions or would you like to commission a raised floor in your office? Contact us and make a decision that is advantageous for the future.