News Tag
Products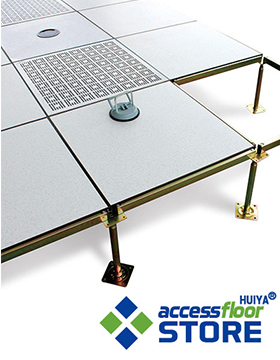 What Is Raised Floor System in Offices? Get Know The Benefits of Using Access Floor In Office
2020/3/16 15:39:06
Like every morning, you arrive at the office with a coffee in hand, before settling down in front of your computer. The ambient temperature is pleasant and the internet connection as fast as lightning. But do you know that under your feet, a raised access floor hides cables to ensure you a certain comfort? Focus on this raised floor used in many business premises!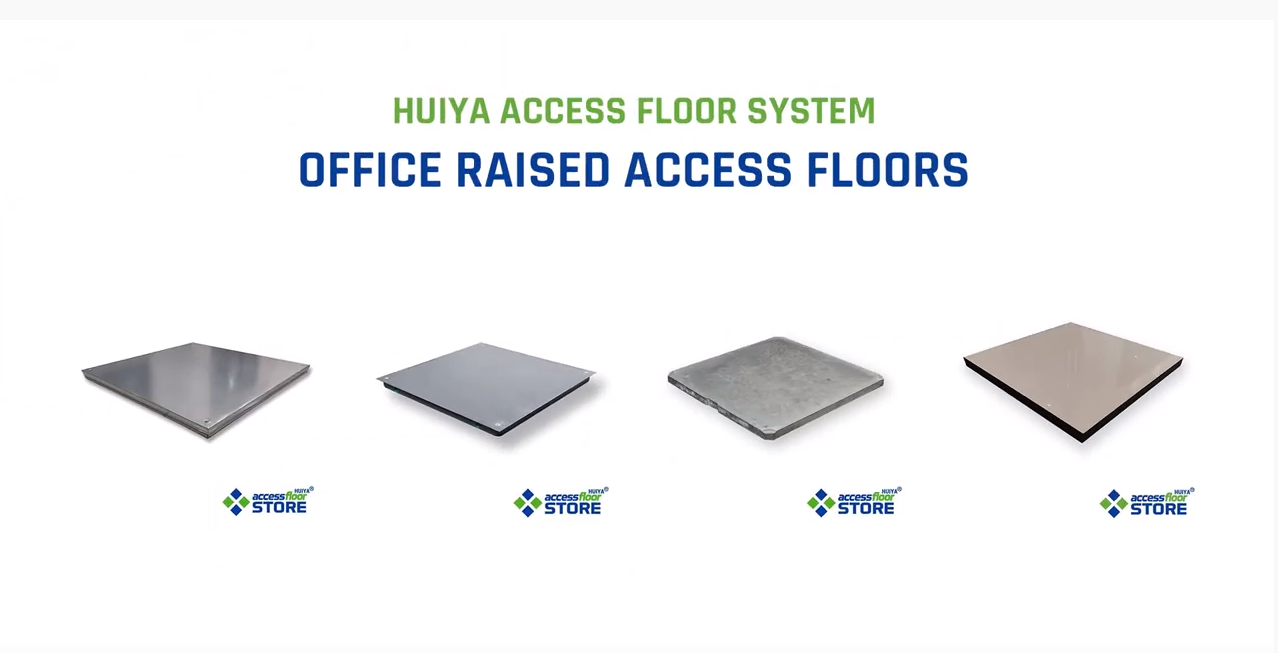 What is Raised Floor in Office?
Heating, air conditioning and wifi...The work spaces need to set up several facilities to be operational. How to pass and distribute all these technical fluids without risking stepping on a cable or spoiling the decor? By opting for a raised floor system!
Raised Access Floor is created above the solid reinforced concrete slab in order to leave a gap between the two. Indeed, our ancestors had the bright idea of creating a buffer zone between the raw soil and the ground to walk. The objective? Being able to drain fluids and limit the impact of humidity.
Today, modern access floors have become more democratic. They are generally composed of removable tiles resistant to heavy loads. Thus, the underfloor space (the free space between the two floors) allows to pass several networks in all discretion:
Electricity,

Telephony,

Optical fiber,

Heating, Ventilating and Air Conditioning,

Water supply and drainage,

Wiring for fire detection,

Etc.
Features & Advantages of Raised Floor in Office
Composed of a geometric metal structure fixed to the ground and of raised access floor panels, the raised floor has the advantage of being quickly dismantled. Equipped with a simple glazing cup or lifting claws, it is easy to carry out technical interventions in the event of a breakdown or to pass new cables.
An advantage for companies that often have to modify their interior design! This false floor is also particularly suitable for sophisticated technical installations and rapidly evolving office equipment.
Raised floor is ideal for:
Telephone centers,

Laboratories,

Data Centers,

Computer Room,

Server Room,

Clean Room,

Offices,

Exhibition rooms,

Laboratories,

Control rooms,

Etc.
Different Types of Raised Floors
Depending on the mechanical performance, finishes, ease of maintenance, flow of electrostatic charges and price, there are several models of access floor panels or tiles. On the structural side, there are two types of raised floors: Raised Floor panels or Raised Hollow Floor.
Concretely, the panel raised floor systems are made of access floor panels (panel could be in various materials, such as steel, concrete, woodcore, aluminum, calcium sulphate, glass, ceramic) and fitted with steel cylinders. These can be adjustable in height to go up to 2,000 mm. As for the materials of the raised floor panels, they are varied: agglomerated in high-density wood bound by resins or plates of calcium sulfate reinforced by fibers! Generally, the tiles are between 18 and 38 mm thick, while the most used format is 60 x 60 cm. To take care of the aesthetic aspect, some models are embellished with a laminate, vinyl or porcelain stoneware finish.
Raised hollow floor systems are also composed of raised floor tiles and pedestal adjustable in height. However, the dimensions are more important: from 60 x 60 cm to 60 x 1200 cm. As a result, the void between the concrete slab and the raised floor is less accessible. It is therefore essential to provide inspection hatches and inspection openings!
Should I Opt For Raised Floor For My Office Project?
The tertiary and open space offices must be modular to adapt to the business world.
To change the configuration of workstations, replace technical equipment and be at the cutting edge of technology, raised floors are ideal!

They allow great flexibility while ensuring a beautiful visual harmony. Indeed, the raised floor is easily customizable and easily blends into the interior design. You can choose the finish that suits you, the material and the texture (vinyl flooring, linoleum, high pressure laminate, carpet, etc.) to create a space pleasing to the eye!

A true aesthetic and technical solution, the raised floor also offers good thermal and acoustic insulation between the screed and the upper floor.

As for prices, they vary according to the m2 to be covered, the laying technique (freestanding mounting and mounting with crosspieces) and the choice of component of the raised floor panel. Note that some raised floors are considered mobile partitions by regulations!
Where To Order Raised Access Floor For Your Office?
If you are looking for the best flooring solution for your office project, you must be thinking about building the strongest and most efficient raised floor system at the lowest cost. Well, Huiya can help you. With many years of rich experience, we ensure the reliable quality of products, preferential prices, and professional services. Our OA Steel Raised Floor, Encapsulated Galvanised Calcium Sulphate Access Floor, GRC Concrete Raised Floor are widely used high-grade office buildings around the world. Check out our Office Raised Floor System now and send your inquiry to us now!
Particular Maintenance For Raised Access Floor
Unlike the conventional floor, the raised floor requires special cleaning. It is recommended to vacuum the tiles before washing them with soapy water. What to avoid? Use excessively corrosive products or cleaners based on organic solvents. It is also important not to leave the coating wet after cleaning, or to apply an under-wrung mop. Why so many precautions? Since the tiles are not glued together, water can seep into the interior of the plenum.
Problems Created by The Presence of Raised Floor
Recent studies have identified several problems related to the installation of a raised floor. The event that triggered this research? The earthquake in Kobe, Japan. The floors of several data centers collapsed when they were certified earthquake-proof. Indeed, it seems that the earthquake protection is much more complicated to install under a raised floor. Ditto for securely anchoring equipment cabinets! The other major drawback? The loss of height! Indeed, it takes between 50 and 70 cm on average. A constraint to take into account and which can lead to cutting the upper ceiling to meet the standards.