Modular Flooring Definition, Advantages, Types, and Applications
Today there are changing environments that require being able to react quickly to them. Having modular flooring solutions such as the raised floor system allows us to make these changes in an agile and efficient way in the environment, to run electrical and hydraulic installations or control airflow through the use of grilles, air separators or grommets.
What Is Modular Flooring?
Modular floors are tiles that can be built into each other in an absolutely simple way, which rest directly on the pre-existing surface, without anchors or glues. Easily removable, they can be reused in other applications, such as raised floor system, vinyl flooring, modular carpet, etc.
The Benefits of Modular Flooring
The obvious benefit of installing a modular floor is that they are easy to clean, but it is not the only one, they are also inexpensive, very resistant to use, they do not need maintenance unlike other surfaces and they are very simple to install, you can do it any person putting desire and interest.
We can find classic modular floors or with a carpet finish, but today we will find countless styles and finishes on the market. The truth is that in the beginning they were not very attractive, now on the contrary we can find them installed in office, shopping malls, gyms, dance schools, homes, etc.
The Main Types of Modular Floor
There are several types of modular flooring tiles, the main ones being vinyl tiles, carpet and linoleum tiles.
Vinyl (PVC) Floor Tile
Vinyl flooring called PVC floor, is a very flexible tile. It is very widespread and exists in several varieties of models and colors. It is easy to install and can very often be compared to natural materials such as wood and concrete. If you are looking for floors that are strong enough to be used in high traffic locations, an optimal alternative is vinyl flooring. Due to its non-porous nature, this floor is completely resistant to water stains and moisture damage. One of the main reasons to choose vinyl flooring is that it will provide you with fantastic durability. Areas that receive heavy foot traffic, such as office and hospital, will be protected by vinyl flooring. In general, you can expect your vinyl flooring to last much longer than carpet or wood flooring. These floors should be easy to clean and disinfect as well as durable and stain resistant. If possible, they should also dampen foot and wheel noise so that patients can rest. It should be noted that there is a "high-end" form of this type of tile, in this case, the LVT (Luxury Vinyl Tiles) tile. It is a more luxurious version of the PVC tile, widely used in residential.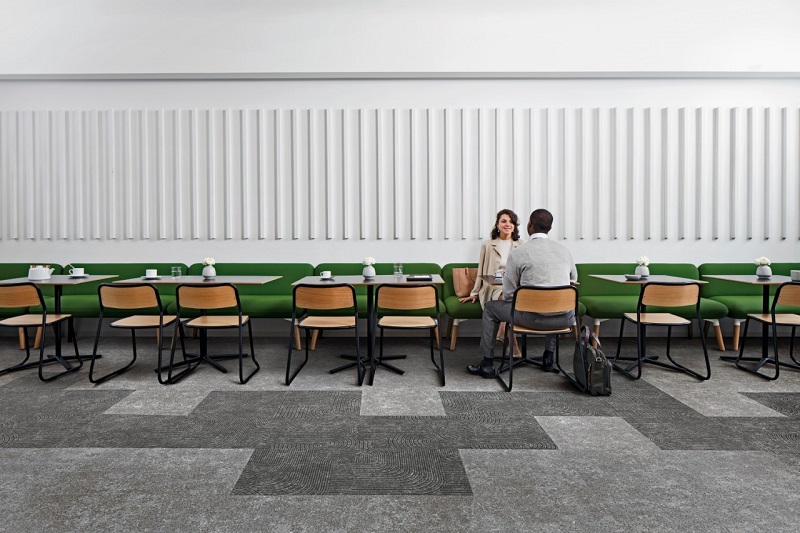 Modular Linoleum Tile
Modular Linoleum Tile is made up of a homogeneous mixture of natural and organic materials such as wood, cement, fibers and minerals. It has a mottled and flexible structure. It is very ecological and has the advantage of resisting wear, shocks, nasty stains. It is easy to maintain. However, it is very difficult to install and does not withstand frequent humidity. It is therefore not recommended to put it in a wet place. It has a matte finish on its surface, without gloss, and there is a wide palette of colors and designs that allows it to be used and adapted to all types of projects: schools, libraries, office buildings, and even sports halls, through the range especially for sports use.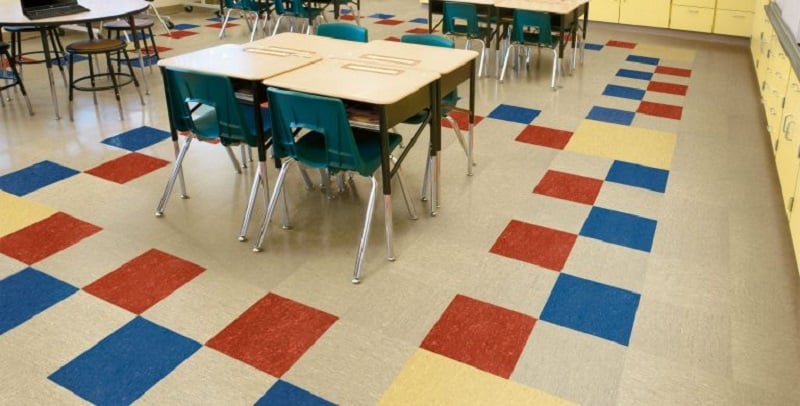 Modular Carpet
Modular Carpet is made of synthetic or natural fibers. It is very economical and exists in several models and patterns. The main advantage of this type of slab is that it is a real sound insulator. In addition, it protects against falls. However, it is difficult to maintain and can easily be infiltrated by water. It also collects a lot of dust. These rugs have completely different characteristics and advantages from traditional roll rugs, for example, the memory glue, used on the raised floor system, allows you to remove the part or pieces and then access the raised floor tiles by focusing on a determined sector and without the need to replace or cut any material. So Modular carpets are the ideal complement for the solution of raised floors in office and corporate environments.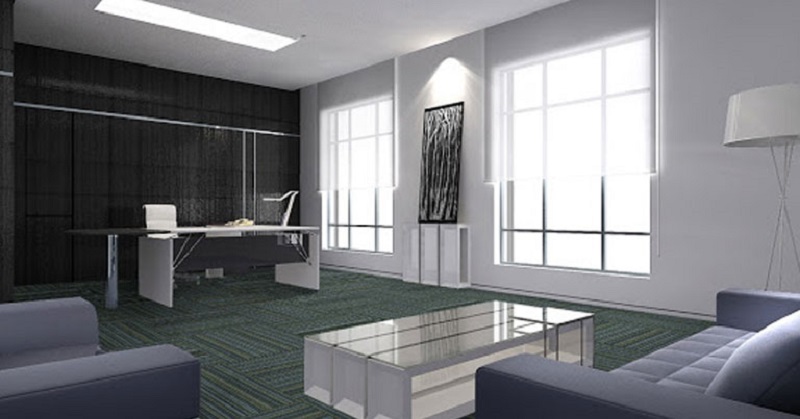 Raised Floor System
Raised floor is a versatile, modular and scalable solution that helps optimize the entire infrastructure of your company. The cabling, fire protection system, power supply lines, and chilled air distribution, among other applications, are placed under the raised technical panels. Our access floors have a system that allows them to reach different heights through their adjustable pedestals offering maximum efficiency. A perfect solution for any IT installation. Tailor-made solutions are the key to success. The raised floor can be adapted to the size of the data center facilities, allowing modular growth when necessary. Because it is a modular solution and the connections are easy to implement, maintenance is cheaper as you are expanding data centers. Elevated access floors with other modular floor coverings such as vinyl tiles have become excellent solutions for many commercial and industrial floor projects.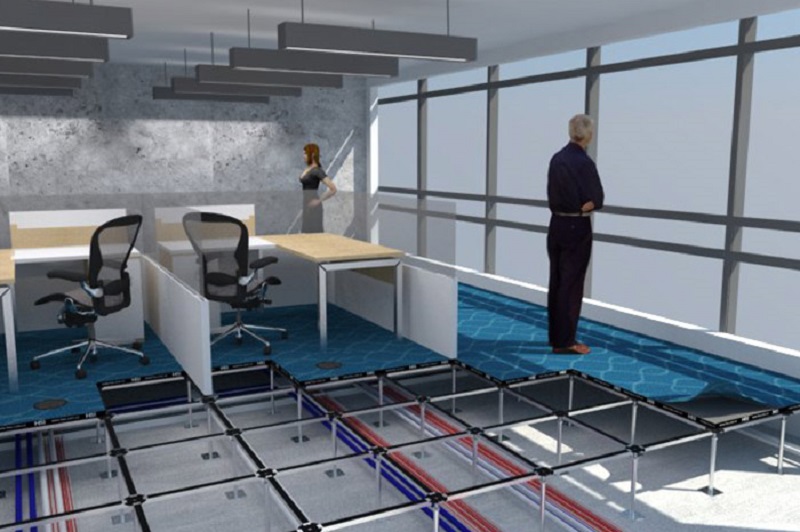 What Type of Modular Floor To Choose?
Once you have learned about the main types of tiles for covering your floor, you should now make a choice. For this, it is important to take into account a certain number of criteria that will guide you towards a wise choice. It is essential to choose a tile that combines the following characteristics: durability, comfort, profitability, easy and aesthetic maintenance. On accessfloorstore.com, you are offered a variety of module flooring for your comfort for your office or professional premises.