News Tag
Products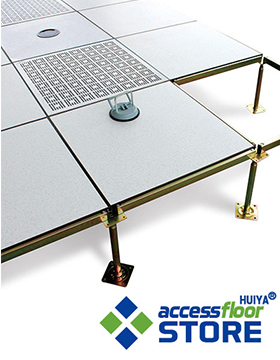 Huiya Raised Floor Expected To Be Ideal Flooring Solution For Future Office Building
2020/5/24 17:56:31
Office buildings for services and administration are subject to enormous changes in the building and spatial structure. In this continuous process, raised floor system floors as elevated floor constructions have been proven in planning, implementation, and use for more than 30 years. Your long-term sustainable future lies within the planning structure for office environments in the relationships between expansion concept, construction technology, and communication.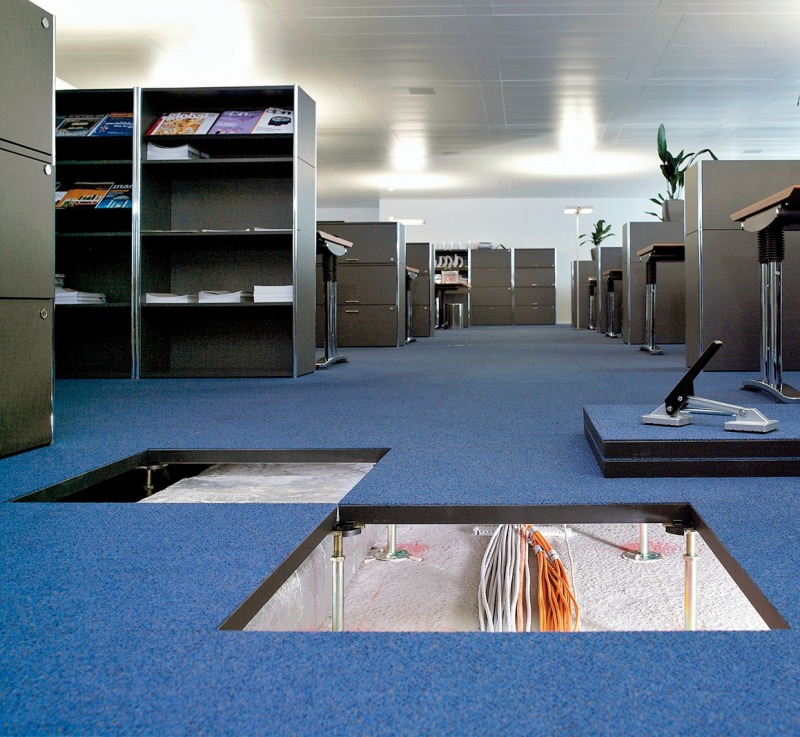 Raised Floor System - Ideal Flooring Solution In Future Office Construction
The increasing independence from office workplaces through new organizational forms and communication structures will change the need for office space. However, space needed today and in the future in the new office worlds has high-quality requirements with regard to load-bearing capacity, sound insulation, fire protection, indoor climate, design, and flexibility. The inclusion of system floors in an expansion concept for economical use of space, variable room structures, and integration of the building infrastructure is based on the upgraded construction method. Height-adjustable steel supports create a horizontal underfloor cavity between a resilient base panel and the bare ground floor slab. With the underfloor space, flexible long-term flexibility can be achieved in the sense of modern office and working environments. The underfloor space enables the horizontal infrastructure (power cables, data wires, air ducts, etc.) to be accommodated, regardless of vertical room elements.
The requirements for office space in the building life cycle will be determined today and in the future by changes in use with changing space or room layouts. The office flooring systems now and in the future are to be designed accordingly in the planning phase of the building by:
- Preconditioned space,
- Separation between the structure
- Possibility of central routing,
- integration of connection units, e.g. Electrants in the expansion phase and subsequently in the usage phase,
- Constant accessibility, for maintenance, repairs, etc.,
- Sufficient space for subsequent and/or additional installations.
With this functionality and the low level of structural engineering involved in subsequent interventions for maintenance and refurbishment, raised floor systems have proven to be very economical expansion elements.
Raised floors are used when there are a high installation density, very high demands on revisability or flexibility, and special demands on the changeability of floor plans in office areas, server rooms or highly technically equipped rooms. It meets the normal requirements for installation requirements as well as the need for flexibility in space use with its layout and room structure. These constructions are modular floor constructions, which also have a substructure made of steplessly height-adjustable steel supports in a grid of 600 x 600 mm. Individual access floor panels that are not connected to one another are laid on these support systems with pedestals. It is thus possible for the underfloor to be accessible at any point on the floor surface. Access to the underfloor space is via inspection openings or raised floor routes, which are arranged at strategically important points in the floor area.
HUIYA Office Raised Floor Systems Will Meet The Requirements of Future Office Building
With the development of network technology and technology, the office has been given more advanced structures to improve production efficiency. Keeping pace with the times, Huiya is also constantly innovating. In the future, Huiya office raised floor systems are confident to meet the requirements of more modern, internationalized and scientific office spaces.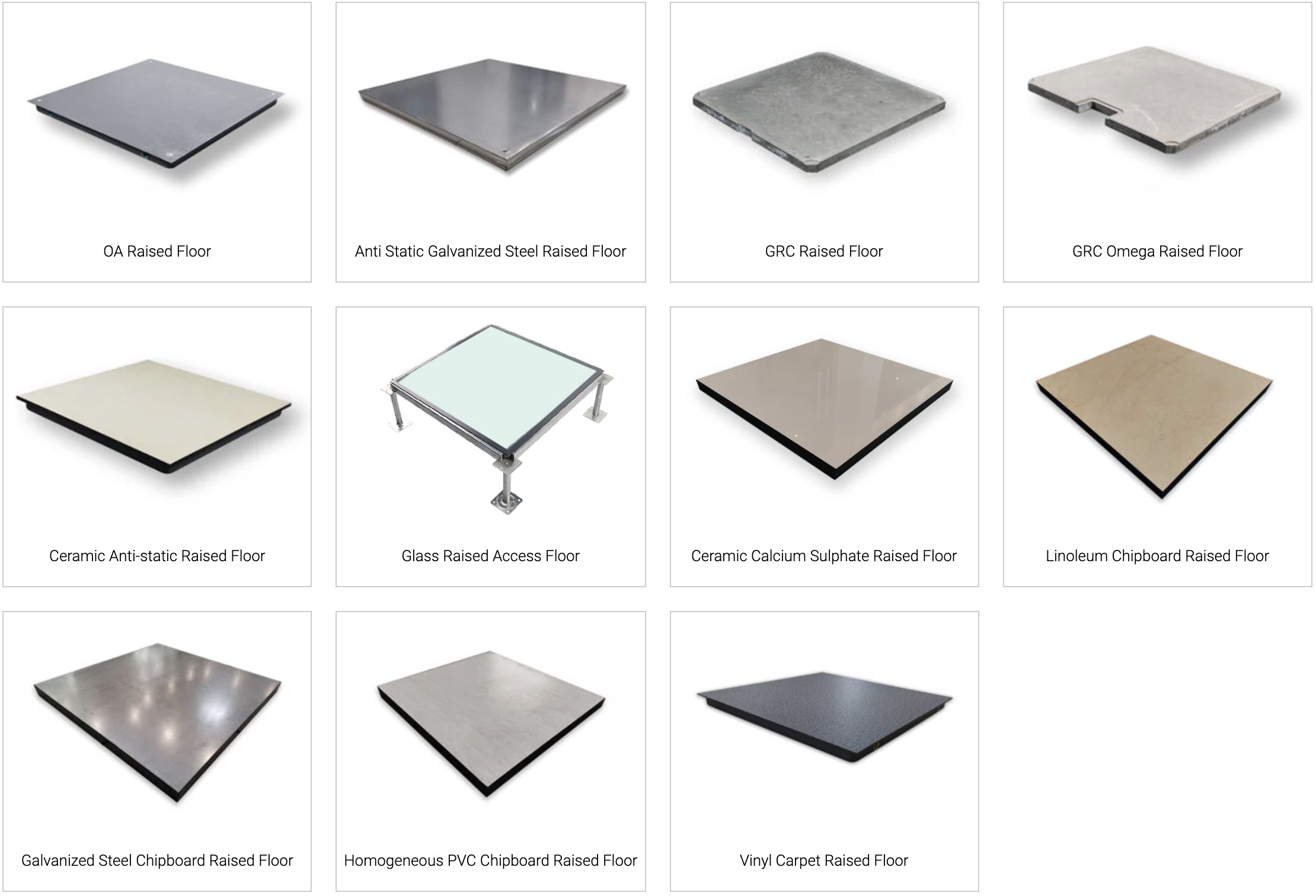 In this respect, the raised floor is a second floor layer above the solid floor of the room. The raised floor is particularly flexible due to the modular construction of raised floor panels. The panels (which can be made of different materials: cement, calcium sulphate, high-density chipboard or steel) ) can be modularly expanded at any time to allow frequent changes to cable installations.
In practice, the raised floor specialists from Huiya receive many inquiries about their use in a wide variety of industries and rooms. However, the requirements of the different operations are very different and require a precise analysis for competent advice. Raised floors are particularly advice-intensive for industry with regard to loads (surface, point, and nominal loads) and ventilation (perforated panels) for machines. At the same time, the material requirements (e.g. conductivity, impact sound insulation, etc.) must be checked. In offices, halls and banks, our customers have special requirements for the coating of the raised access floor panels. Computer rooms (e.g. computer rooms or server rooms) must have a high stability for load absorption and must be easily accessible for the wiring of control cabinets, which is why we advise our customers in detail about the control room floor.
With our experience in all industries, we have been able to advise customers in all applications. In this way you avoid costly reworking with good raised floor advice and construction planning.