Why Use Self Adhesive Vinyl Flooring (Peel & Stick PVC Floor) In Your Office?
If, on the one hand, corporate environments need an aesthetic composition of impact in line with the brand identity, on the other, they also need practical and economical Corporate Architecture solutions. That is why when it comes to office floors, self-adhesive vinyl floor always come up.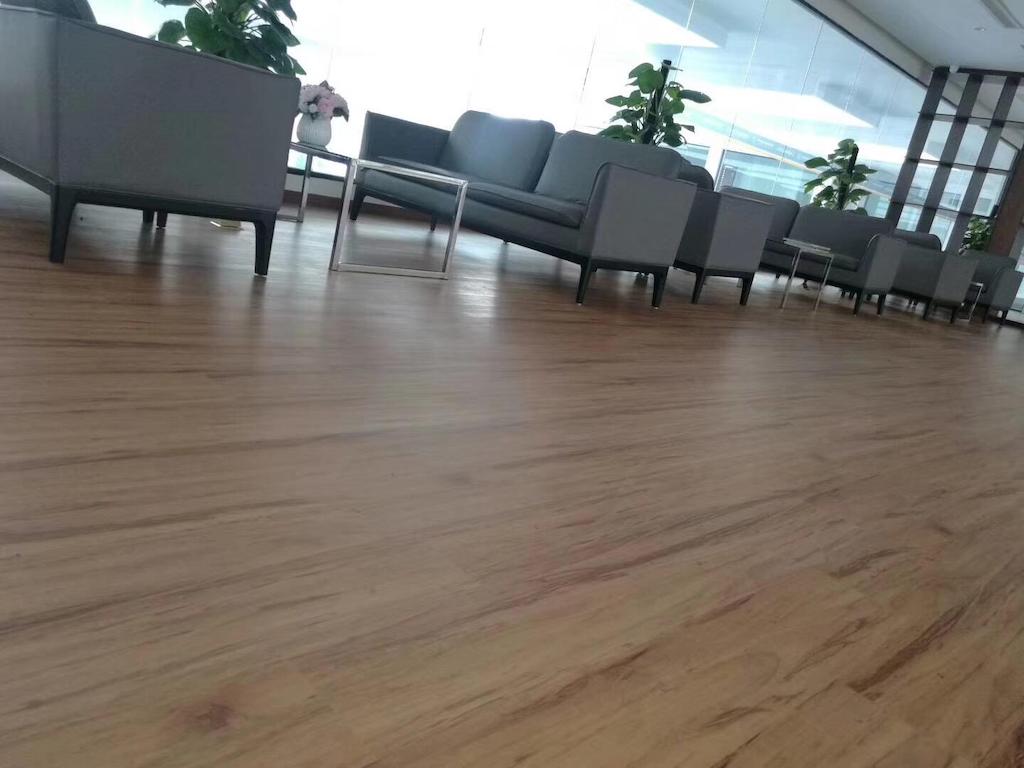 Benefits of Using Self-Adhesive PVC Floor (Peel and Stick Vinyl Floor) In Office
Found in the form of planks or tiles, these peel and stick vinyl floor coverings are manufactured from polyvinyl chloride (PVC) and additives such as plasticizers, non-slip and impact modifiers, which provide greater malleability and resistance to the material.
The use of self adhesive vinyl flooring, in most cases, is indicated only for indoor environments, as many of these products, for example, do not have protection against the UV rays emitted by the sun. On the other hand, there are a lot of advantages that make them great for your company.
Ease of Installation
For those who are in a hurry or want to avoid breaking, peel and stick vinyl flooring can be the perfect option, since there is the possibility of applying it to pre-existing coatings. In any case, it is essential to consult the manufacturer's recommendations and have skilled labor in this type of installation.
Practicality in Maintenance
The daily life of an office is hectic and requires quick exits to maintain the environment. With vinyl flooring, cleaning is simplified. A vacuum cleaner and a damp cloth are enough to keep everything in order. Some products can also be added at the time of cleaning and, if it is necessary to repair a damaged part, just replace it without worrying about the rest of the coating. But it is clear that this will vary in each situation.
Safety
In addition to having good thermoacoustic insulation, the self adhesive vinyl floor is made of PVC, as already mentioned, a material whose raw material comes (57%) from sea salt and (43%) from oil. There is also the presence of chlorine, which has anti-flame characteristics. Therefore, in the event of an incident, the coating will prevent the spread of fire, which can be enhanced with the addition of some additives.
Aesthetic Versatility
It is not only about the functional aspect that the vinyl self stick floor gains space in Corporate Architecture. Its ability to adapt aesthetically to the most diverse types of indoor spaces is another great benefit for companies. Today, it is possible to find a wide variety of colors, patterns, textures and other finishes that allow you to create highly personalized projects.