Why Use Self-adhesive Vinyl Flooring (Peel and Stick PVC Tile) For Kitchens and Bathrooms?
Installing Peel and Stick PVC flooring, also known as self-adhesive vinyl flooring, is an excellent option for kitchens and bathrooms given its resistance to humidity and its excellent value for money.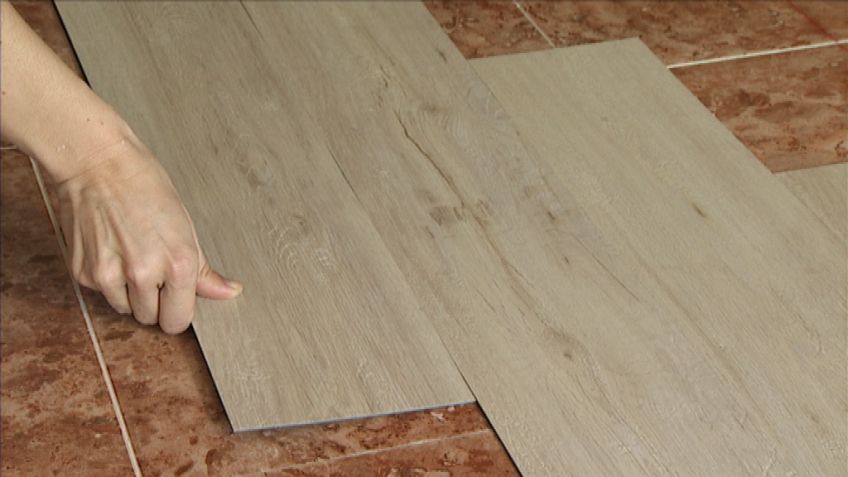 What is Self-adhesive Vinyl Flooring (Peel and Stick PVC Floor)?
Self-adhesive vinyl flooring is a type of synthetic flooring made from polyvinyl chloride (PVC) that became popular in the 70s.
We can distinguish between continuous vinyl floors, which are presented in large vinyl rolls, or PVC tile floors, which are models that are presented in square and rectangular pieces. Some PVC floors are also presented in planks or sheets, being a cheaper alternative to laminate flooring, and which combines the beauty of natural wood with the advantages of synthetic flooring.
In addition, self-adhesive vinyl flooring is a much more suitable option for rooms such as kitchens or bathrooms thanks to its great tolerance to humidity.
Advantages of Self-adhesive Vinyl Flooring (Peel and Stick PVC Floor)
Easy and fast installation: Although the specific installation system depends on the chosen model and the manufacturer, in general these are floors that you can install yourself without using complex tools. And it can be installed on the existing floor without any problem.

Economic: It is a very economical floor with an excellent quality-price ratio.

Suitable for all types of rooms: Since they are highly resistant to humidity, these are floors suitable for any type of environment, including bathrooms and kitchens. Therefore, they allow us to homogenize the type of flooring used throughout the house without breaking the decorative style.

Resistant and durable: These are floors that are very resistant to stains and wear, and very undemanding in terms of maintenance. They also have great durability, since our self-adhesive vinyl floors have a guarantee of up to 20 years.

Comfortable and silent: PVC floors are warm, comfortable and flexible, with a touch very similar to that of laminate flooring, and are compatible with radiant heating. They also stand out for being very quiet floors.

Variety: Thanks to the wide range of Peel and Stick PVC floors on the market, it is a choice compatible with any decorative style, be it rustic, vintage or modern.