Garage Floor Choosing Guide: What Is The Best Garage Floor Coating
Modern garage or garage flooring should be strong and easy to clean. Which type of floor covering is the best solution for the garage floor. Here are some options you can choose to make that space more functional.

Best Garage Floor Covering
The garage is not only that space where the car is kept, but it is also usually used as a deposit for tools, and household items that are not being used, it can even be space for a small workshop at home, that is why the choice of the floor The garage is more important than many realize.
How to choose floors for garages?
Choose a material that is resistant

Choose a durable, low-maintenance option

Select a finish that resists smudges and scratches

Hire professionals for installation
Current Materials for Garage Floors
There are various options for materials or floors that can be installed in your garage, but which one to choose? Sometimes a good coating is enough to make your garage a better place, a small comparison of garage floors can serve as help when deciding on one.
Concrete Garage Flooring
Benefits of concrete floors - The same properties that make concrete floors so durable also make them easy to care for. Properly sealed concrete floors remove dirt, dust, stains, spills, and heavy impacts. A little sweeping and wet cleaning is all it takes to keep them looking new.
Advantages of using concrete floors in garage
Modern concrete finishing techniques have transformed garage floors into luxurious surfaces.

There is no denying that concrete is super hard. It is also relentless. Therefore, it is a perfect flooring material for modern garages.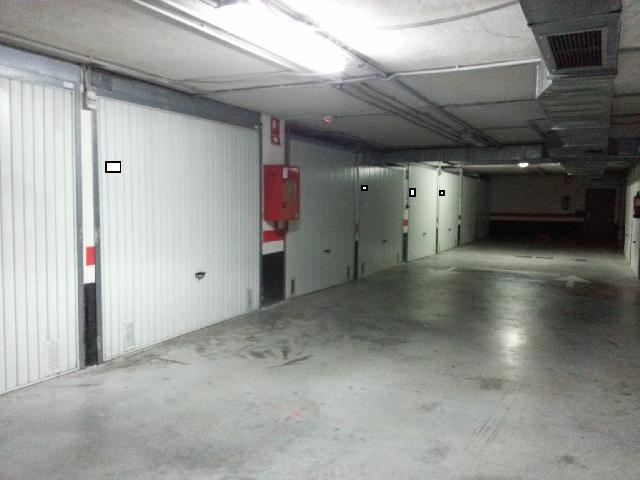 Modern Garage Floors: Vinyl Sheet
Benefits Of Vinyl Sheet: Made of extra thickness, vinyl sheet flooring is an ideal low-cost option for updating your garage floor, such as the vinyl sheet offered on AccessFloorStore.Com. It is textured for traction and is resistant to oils, gasoline, cleaning fluids, and is relatively easy to install.
Advantages of using homogeneous vinyl sheet floor in the garage
Made from extra thick and sturdy garage flooring, vinyl sheet flooring is a good low-cost option for perfecting your garage floor.

It's textured for traction, resistant to oils, gasoline, and cleaning fluids, and relatively easy to install.

Vinyl floor resist oil and other chemicals, are pressure washed, and are virtually crush-proof.

You can get them in peel-in-stick versions in a variety of colors to give your garage floor a custom look.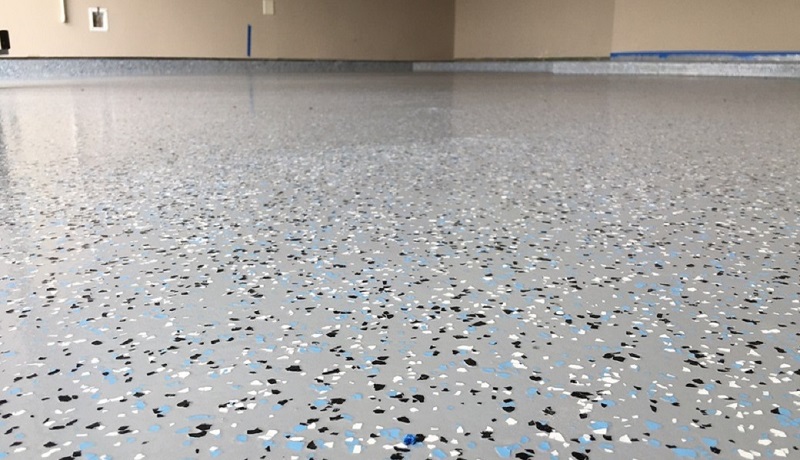 Porcelain Floors for Garage
Benefits Of Porcelain Tile - This flooring material has a lot of design flexibility, plus it can very convincingly imitate all kinds of traditional flooring materials such as marble, granite, wood, or even steel, bamboo or cork. Durability. Porcelain is resistant to most impact stresses. In general, this material is suitable for high traffic spaces and heavy equipment use.
Advantages of porcelain tile in garage:
The density of porcelain makes it more resistant to liquid penetration than other more porous types of ceramic. This advantage can be increased by applying a fused glass glaze, which will make any surface to which it adheres completely impervious to water. Those professional flooring installers know all too well.

Porcelain tile does not burn under normal conditions, and these floors can help restrict the transfer and movement of flames if a fire occurs.
Rubber flooring in the garage
Benefits Of Rubber Flooring: Rubber flooring has interlocking edges and installs without glue. They are resistant to chemicals and come in many patterns and colors. If a tile is damaged, it is easy to replace. Most have non-slip textures to help prevent slipping.
Advantages of using rubber floor in garage:
They are durable, resistant to chemicals, help prevent leg fatigue, and come in many patterns and colors.

If a tile is damaged, it is easy to replace.

Most have non-slip textures to help prevent slipping.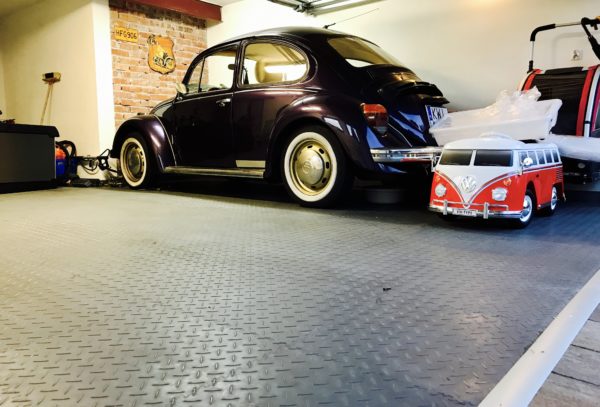 Epoxy paint for use in the garage
Benefits of epoxy paint: These garage floors are extra resistant, they do not deteriorate with wear, chemicals, oil or gasoline. It comes in many colors. Water-based epoxies are easy to apply and clean with soap and water.
Advantages of using epoxy paint in garage:
Applying an epoxy finish is a multi-step process.

The floor must be clean and free of grease or oil, and holes and cracks must be repaired.

Next, the floor must be sealed with a primer made for concrete.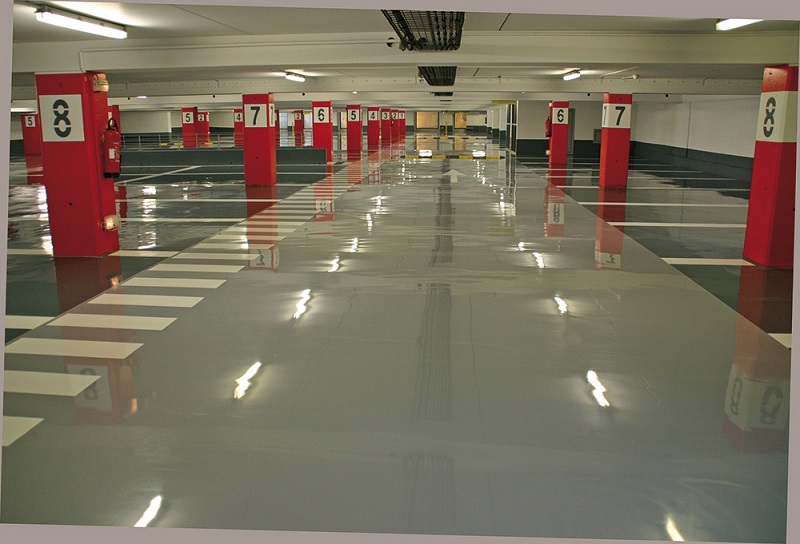 Making your garage floor look more aesthetic and more durable is simple, it all depends on the choice of coating and the company or professionals you hire to carry out a fast, effective, durable installation of the floor covering. On AccessFloorStore.Com, you can get the best industrial vinyl flooring for garage, contact us now to get professional advices.