Concrete Raised Access Floor Panel (GRC Raised Floor Tile) Advantages and Applications In Outdoor & Indoor
Concrete Raised Floors are reinforced coverings, made of concrete, and composed of high-strength fiberboards. So They are also known as GRC raised floors, are very versatile, and can be used outdoors and indoors.
In addition, it also offers thermal protection for the structure under this type of coating. Finally, these models are great for use in green areas, which need to reconcile your space with high traffic of people and rainwater permeability. Very modern, raised concrete floors are safe and extremely durable.
Concrete Raised Floor Tiles In Outdoor and Indoor Projects
Do you want to know more about them? In this article, learn about the main characteristics and advantages of this type of material, see where to install it. Continue reading and check it out!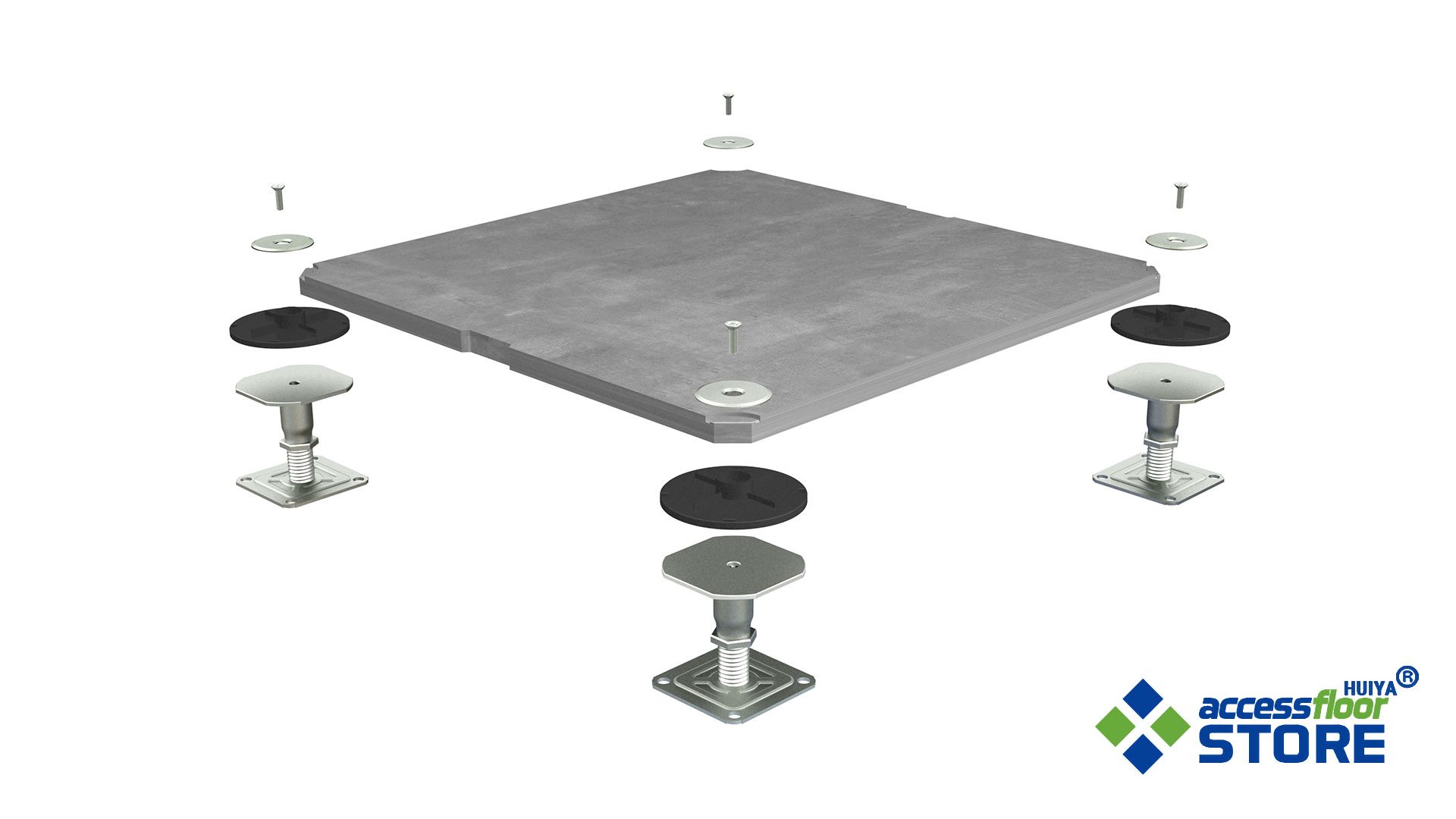 What Are The Characteristics and Advantages of Concrete Raised Floor Tiles?
The use of concrete slabs for raised floors is already a trend in the most diverse models of architectural design, such as commercial and residential buildings.
These raised floor tiles are made of precast concrete, which facilitates installation, saves time and optimizes costs. They are adaptable to any type of space and make it possible to receive the finish that is necessary to meet the project.
Why Use Concrete Raised Floor?
The raised concrete floor offers numerous advantages, such as durability and cost-effectiveness - since this floor model is quite resistant. The plates have a longer service life than other products and do not need to be changed frequently.
In addition, this floor is easy and quick to install. The plates are fitted and do not need to be grouted, as in traditional methods, facilitating maintenance. In outdoor areas, the raised floor allows water to drain through the joints, eliminating the use of drains, which can impair the aesthetics of the environment. So it is the really ideal material for outdoor raised floor systems.
Very versatile, the raised concrete floors are easy to clean, have a non-slip function and offer a variety of textures and colors to suit all tastes.
Where To Install The Concrete Raised Access Floor?
The raised floor is ideal to be installed in places with intense traffic of people, but it is not recommended for places with passing vehicles. When it has no structural function, it needs to be installed on a slab that has an appropriate structure to support the load of the concrete slabs.
Typically, these floors are placed on the ground floors of buildings. However, their resistance and durability make it possible for these models to also be installed in other locations, such as on the garden sidewalks, on the balconies of buildings, and on pool decks.
In addition, raised floors are widely used in modern offices and technical rooms, such as a server room and data center, to accommodate the passage of electrical cables and air conditioning pipes or ducts. The purpose of this technology is to facilitate the maintenance of the infrastructure, with rapid changes and low cost.
Welcome to check more information about Huiya GRC Raised Floor Panels here, and if you have more questions and want to get an instant quote about our Concrete Raised Floor Panels, feel free to call and mail us!