How To Clean SPC Flooring | SPC Vinyl Floor Maintenance & Care Guide
Thanks to their practicality, versatility, and beauty, the newest vinyl flooring type - SPC floors are becoming more and more successful. But is cleaning it also as easy and quick as its installation? Here is a detailed guide with tips and tricks on how to clean an SPC floor but also to realize that buying it is the best choice for all those who need to renovate or buy the vinyl flooring.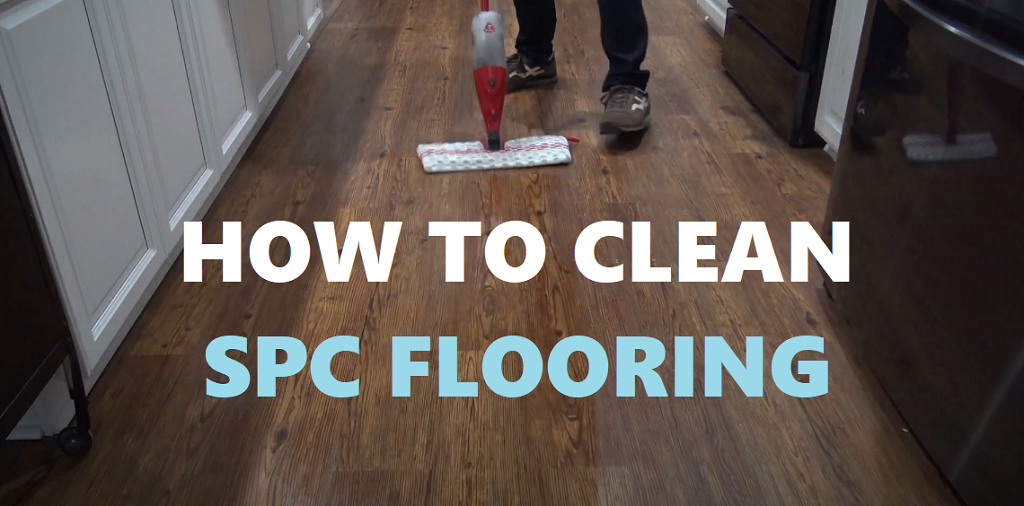 How To Maintain & Clean SPC Flooring?
The SPC vinyl floor is an extremely modern product, which is gaining a strong consensus on the market thanks to all these features it can offer. And it is not only about versatility in the use and beauty of decorations, but also about the practicality that distinguishes it. The resistance to liquids of this type of vinyl floor, makes it to be a suitable product for installing even in rooms where cleaning must be done frequently and quickly. So easy to install/clean and without any particular maintenance request are in fact characteristics much appreciated by users. Resistance and waterproofness favor faster cleaning, with obvious time savings and reduction of factors that could potentially damage the floor.
Though the cleaning of SPC flooring is simply and easily, take some maintenance into account is still good to keep the long service life. So here we give you some SPC floor maintenance & clean tips here:
General Maintenance For SPC Vinyl Floor
Following a few simple tips will prevent the formation of dirt and the introduction into the rooms of elements that can scratch the SPC floor:
Remember that regular cleaning of the surface prevents the accumulation of dust and prevents dirt from gaining consistency;

Place a carpet or doormat at the entrance to the room, to immediately remove sand, stones, residues, and any element that could dirty or scratch the floor;

Equip the furniture and chairs with the appropriate felt pads to be placed under the feet, to avoid possible scratches;

Carry out the first cleaning immediately after installation, to remove any residual dust.
First Cleaning After SPC Floor Installation
After completing the works that can be restoration or modernization, it is advisable to clean the environments that have undergone this change.
Use a bucket of warm water and a mild neutral detergent.

Do not sweep a vinyl floor unless it is completely dry to avoid streaks due to dirt.
Regular and Daily Cleaning Of SPC Floor
Regular cleaning of the SPC floor takes little time and can be done lightly. Cleaning surfaces frequently will help keep them shiny and beautiful over time. For this purpose it is recommended to use, of your choice:
Use the Vacuum cleaner without clap to remove dust and loose dirt

Broom and remove loose dirt with soft bristles

Antistatic cloth to map the SPC floor
Tip: Washing them once a week is, however, a must. You will avoid dirt and dust that could penetrate the soil.
Deep Clean of SPC Flooring
For the SPC floor of private residences with low traffic, we recommend wet cleaning at least once a week; and places with high traffic may require more frequent cleaning and maintenance. The SPC vinyl floor is waterproof but it is always better to prevent water from stagnating.
We suggest you clean the SPC floor follow the below tips:
Remove loose dirt with a vacuum cleaner or soft bristle broom before wet cleaning

Use a damp rag cloth or damp mop be squeezed for everyday care

Rub longitudinally with respect to the direction of the rod

Make sure that there is no water left on the floor and it can be completely dry in a short time

You can use a dry mop or dry cloth to remove excess water

Use neutral detergent and cleaning pad brush to remove stains, then wipe clean with water
What to avoid when cleaning an SPC vinyl floor?
Avoid mocio brushes that could leave even dirt residue

Don't use ammonia products, bleach, chemical agents

Don't use wax soap or polishing products, detergents, abrasive cleaners

Avoid using boiling water or steam cleaning tools
In this post, we show you how clean the SPC floor that we have put in our house or workplace. As you've already known, it cleans perfectly like a normal floor, with broom, mop, or robot vacuum cleaner, and then we scrub it with neutral soap and water.