HUIYA Seeks Cooperation With Raised Floor Local Stores in UAE
HUIYA raised floor is a global company, integrated with R&D, full-fledged manufacturing, sales, and service. Being headquartered in China, we have a significant advantage of high-end production and a solid foundation of the industry. After creating a benchmark in the industry, HUIYA now wants to amplify in the UAE market as well and looking for retailers/local stores, who can contribute their time and efforts to the growth of the organization.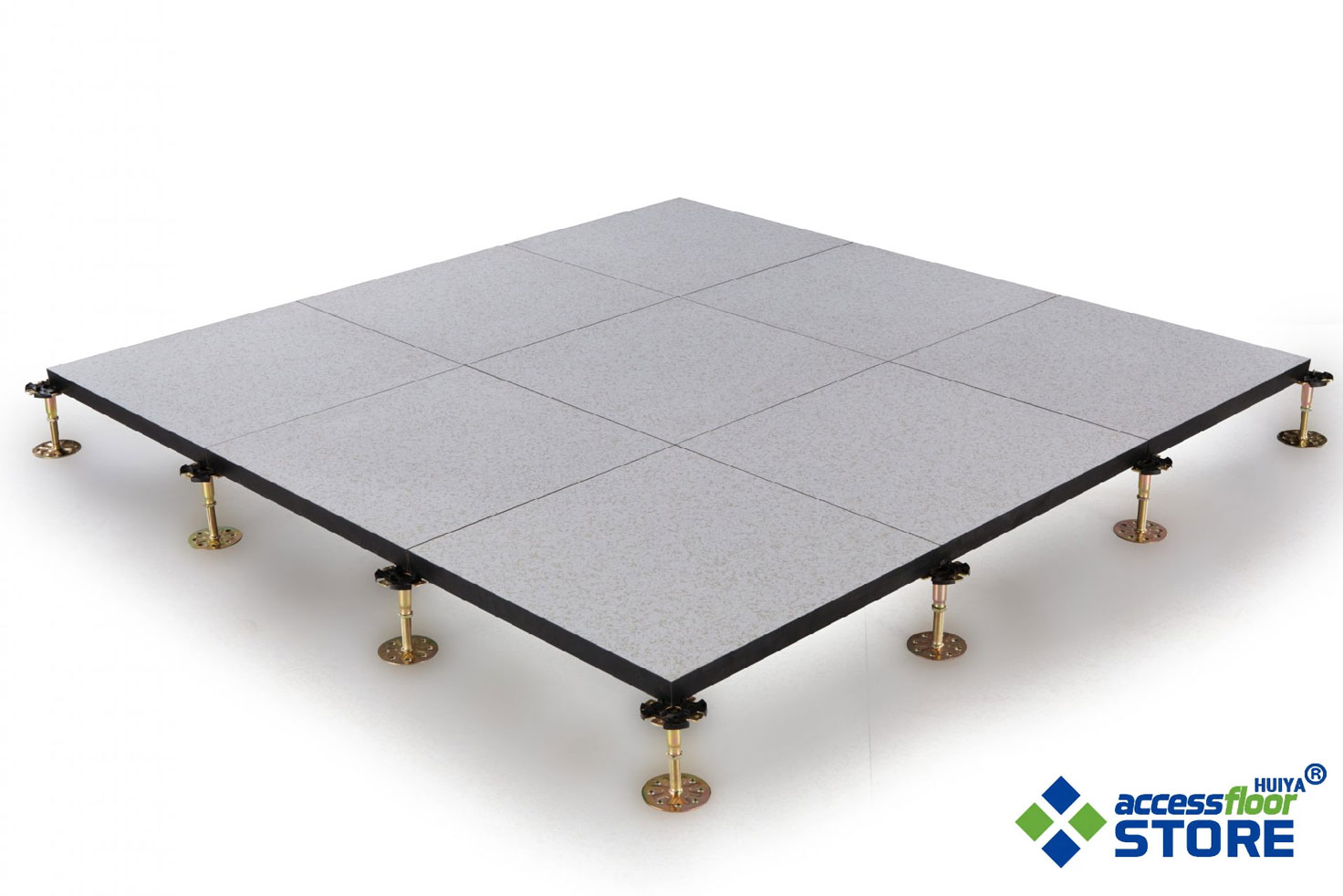 Our Motto - Expand and Grow Together
Customers are becoming more reliant on the manufacturer's brands and more dependent on the store itself. The association with the local store is an effort to expand on a retailer's current merchandising mix. We want to foster a clear brand image in consumer's minds by keeping things fresh and relevant. However, in order to achieve objectives successfully, the retailers should have a clear understanding of the brand, business niche, and target market. Extensive research must be done to understand who their customers are, what their vision is, what they want, and what options are available in the market. You, as a local store owner, must know how your customers will react to our private labels.
Why Clients choose HUIYA?
There are many reasons why our clients choose our raised flooring solution. We can provide a unique confluence of affordability, a competitive edge, and the quality of our work. Our portfolio covers a broad range of services and sectors we specialize in.
Complete Solution Under One Roof. HUIYA is capable of carrying out all raised floor construction and custom work, offering a comprehensive in-house design service, along with mechanical and electrical sub-divisions. Our work complies with international guidelines and even undertakes all legislative matters on your behalf, such as structure planning and building regulations, fire safety regulations, etc.
Flexible Approach. Every raised floor project is unique. Thus, ABC takes the time to catch up on exactly what our clients want and provide a custom-made solution accordingly. From design to construction and installation, we diligently support our clients till the final stage of construction. Those associated with us must take responsibility for providing detailed pricing and information on our raised floor system services.
Accreditations. Other than astounding customer care and diverse experience, our raised floor company takes a special safety measure and professional working practices. This evidently reflects as we progress through the ISO accreditations. We believe in creating a raised floor system that lasts longer than expected and efficiently serves the purpose.
Rules of Engagement
Anyone who wants to associate with HUIYA raised floor must understand that our reputation is built on exceeding customer expectations. Regardless of the size or service required for the project, we're committed to delivering the best results.
That's why we hold a strong grasp in industries like healthcare, data center, leisure, hotel, call center, and IT developments. Our rules of engagement are fairly simple and straightforward.
Cooperation with Local Areas - We need someone who can examine the interplay with clients, local authorities, building compliance, and engage constructively, actively on an ongoing basis. As our representative, you may need to give a demonstration on how the raised floor system can be fitted into most spaces with an option from size to style.
Who has a store - We are looking for someone who has a store in remote areas of UAE. Many clients are looking for direct engagement. With multiple local stores, ABC wants to reach more people and plans to bridge the communication gap. If you own a local store, you will be able to negotiate on a price more precisely per unit and can easily discuss any major business expansions.
Can Provide Local Installation - A local independent installer must be able to discuss design and system options. Getting the right raised floor system is essential for every customer, and the last thing they want is to purchase a fully functional product for their premises. Your local store can help clients in finding the right raised floor system to make sure their building/office or data center has everything required.
What is Raised Floor?
A raised floor (also known as the elevated floor and access floor) is an elevated floor constructed and structured above a solid floor slab, leaving an open void between the two horizontals. The void ultimately can be used to organize building services such as:
Cable management for data, IT, and telecom equipment.

Electrical Power Management

Water supply and drainage channel

HVAC routing.

Cabling for a fire detection system, security alarm, and suppression.
Today, they are highly in demand in modern offices, data centers, and IT spaces. The use of a raised floor is seen as a viable investment to occupant health and comfort. The most common complaints among employees are discomforting air quality. With a raised floor, the entire workstation can be efficiently managed and clears the room for a top-notch HVAC system. As a result, it improves indoor environmental conditions and minimizes personal comfort complaints.
All of these points eventually result in substantial savings and even create room for further building planning & upgradation.
What Kinds of Raised Floor is Popular in UAE?
UAE is the market for premium grade raised floor systems and clients specifically look for the best quality and cost-effective materials. Here, esthetics play a crucial role in both credibility and productivity within the workplace.
The physical and structural layout of a raised floor is yet another aspect that is just as important. With multiple conference rooms, lounges, and work spaces, a business space must be designed to host employees, customers, or clients on a daily basis. The design and décor of the raised floor system portray space better and impress your clients.
HPL laminate anti-static raised floor
Selecting a raised flooring system for your office or building can be overwhelming with many to choose from, particularly if you're looking for a conducive floor to your premises. For healthcare and IT space, HPL laminate anti-static raised floor is often a smart and beneficial choice. ABC has been working to create the best ESD raised floor system, and would love to tell customers about the benefits when they invest in our tiles.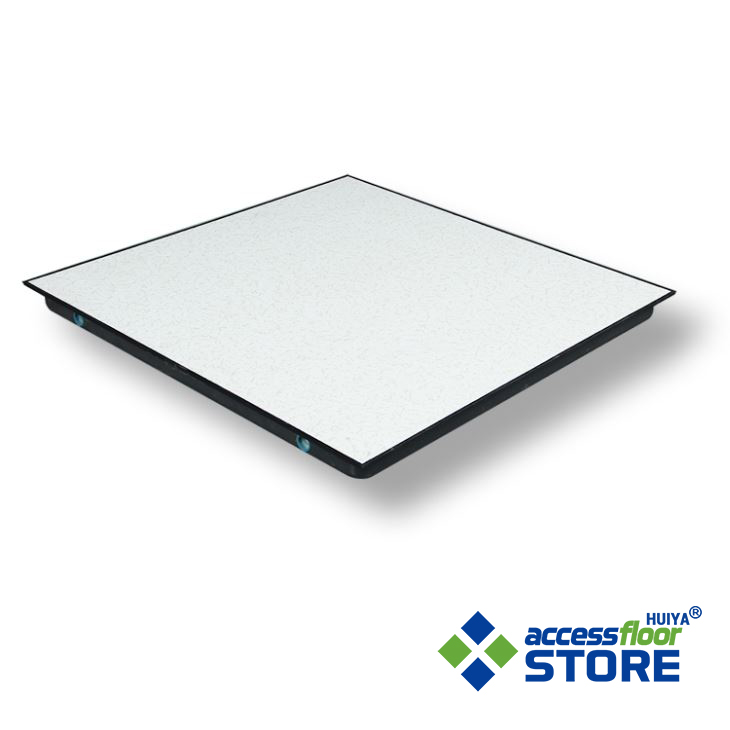 Benefits of HPL laminate anti static raised floor solution:
Control static discharge - HPL anti static floor reduces possible electrostatic discharge (ESD) and minimizes the risk to employees and/or equipment.

Highly durable – anti static raised floor is created from recycled materials, which makes flooring long lasting and good-looking.

Low maintenance – HPL laminate anti static raised floor doesn't attract dirt or other debris and can be easily cleaned.
ESD Vinyl Raised Floor Tiles
Vinyl Tile ESD Raised Floor Tile is yet another conductive flooring solution and is ideal for many applications. Today it is becoming a preferred anti-static solution, particularly for the data center. In industrial premises and technical areas, electrostatic discharges lead to numerous problems such as degradation of sensitive electronic components and even causes the risk to humans.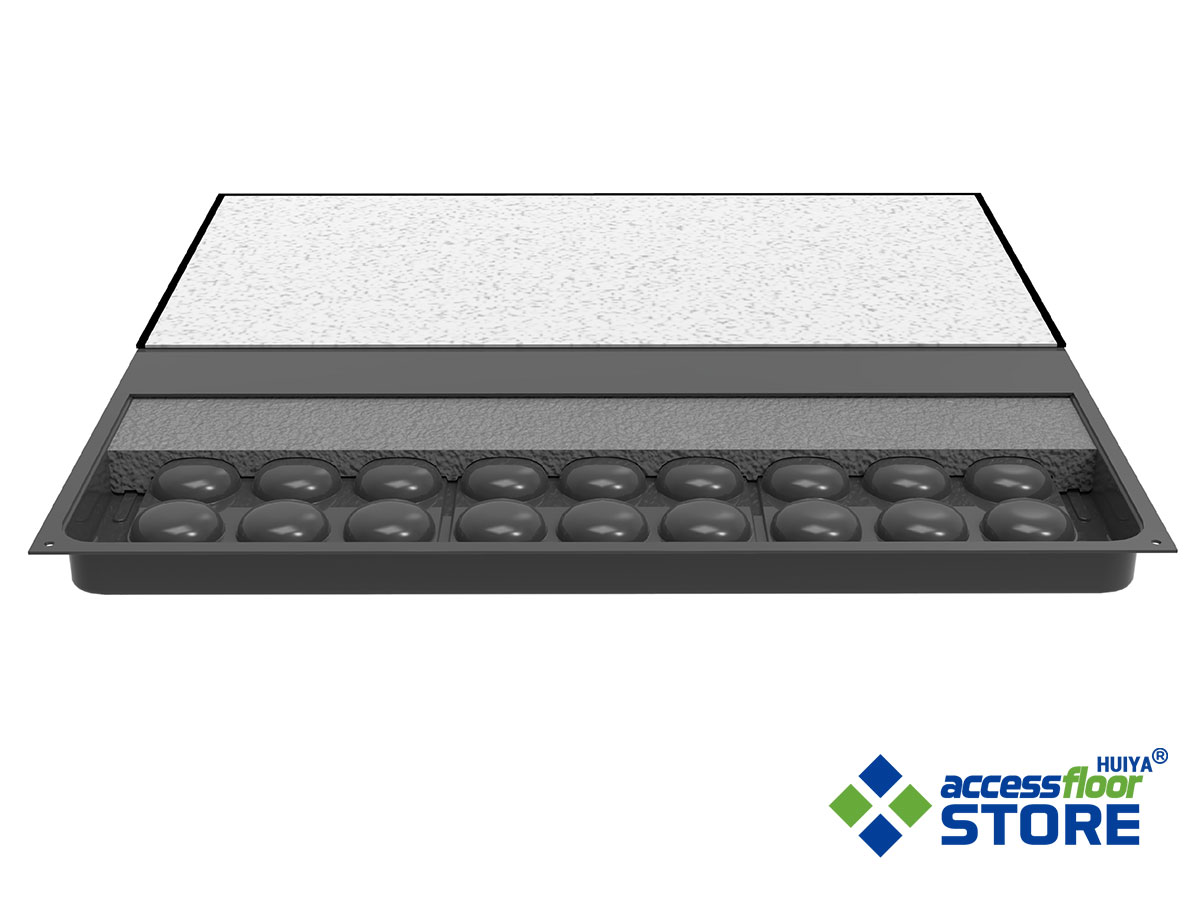 The vinyl raised flooring combined with conductive covering guarantees the highest level of protection against ESD risk. They ensure:
The protection of electronic equipment and components

The protection of people against electro-static discharge

The protection of premises against explosive risks
Vinyl is becoming a popular alternative to wood or stainless steel raised floor as it is extremely vigorous, water-resistant, and available in lovely & authentic designs.
What Is Raised Floor Replacement?
There comes a time when a system becomes obsolete and requires repair work. ABC makes sure that the repair work is of top-notch quality and done in a respected manner. Other than the structural replacement, our professional team takes a special measure to handle dents, scuffs, and stains.
So far, we have restored hundreds of obsolete raised floors in modern properties, upscale restaurants, medical properties, and IT spaces.
Small quantity old raised floor replacements. Think of replacement as an investment towards a tidier workplace with fewer accidents. One of the main reasons businesses opt for a raised floor replacement is to preserve its performance in the long run. Lots of companies are maintaining the safety of their office by considering replacement regularly.
Raised floor accessories like grommets/lifters/glues/pedestal support. We handle the replacement project of parts and accessories to ensure simple and cost-effective maintenance. If anything happens to your existing raised floor, a replacement can make maintenance very straightforward because the design remains the same and can be easily swapped out or replaced if needed.
Bidding for Local Raised Floor Projects
ABC is the leading installer of Raised Access Flooring globally and delivers to the highest possible industry standards. Since incorporation, we've built our business to become one of the top brands by delivering the right raised floor solutions to our customers. From initial inquiries to project completion, our professional and technical experience provides the service you deserve in the market and the highest level of satisfaction.
Office Project Bid - Convincing a client that your company can upgrade with a high end raised floor system is just the first step in getting the project. A bid gives you a chance to bestow a favorable first impression. The way you present your proposal or details goes a long way in influencing the bid seeker that you're the reliable company to provide first-class flooring services.
Data center project bid – A bidding process for a data center involves various entities competing for the project, where we want our representative to find an opportunity that might be perfect for profit or other gains. Do note down that one must be capable.
How do we prepare the bid?
A well-presented bid package includes information related to your company, track record, services, and commitment weightage.
You can include a brochure that explains everything about your company's background and qualifications to handle this specific raised floor project - so you stand out from competing bidders. Some other decision driven aspects are –
Showcasing before and after photos of similar flooring projects

Including a couple of references, and

Details of a contract, payment terms, and planning details.
Once you've done thorough research and have a solid plan in place to demonstrate how your company is right for the project, you now must work on to demonstrate how you can fulfill the bid request.