Efficient Cooling Solutions for Data Center Server Room
When data centers are the heart of a company's operations, you should not bet on conventional air conditioning solutions. Being a critical factor, the cooling of data centers and servers requires an efficient strategy that can successfully meet the needs of equipment and facilities.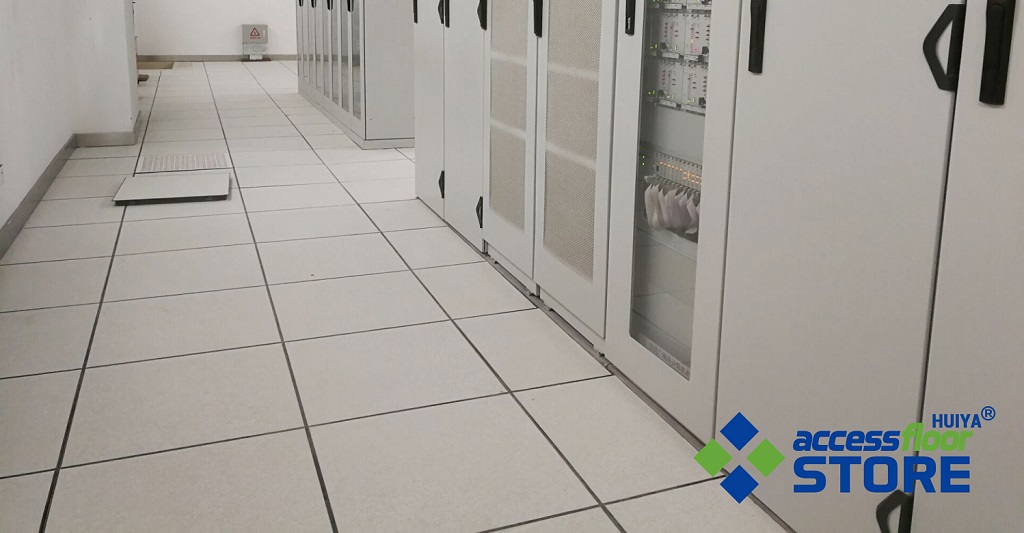 Importance of Data Center and Server Cooling
The constant evolution in the demand for interconnected services, greater digitalization, and ICTs, have made data centers essential elements. Because of this, the equipment that makes them up must operate non-stop, efficiently, and with the lowest energy consumption. This requires a controlled environment that facilitates the cooling of data centers and servers.
The ASHRAE (American Society of Heating, Refrigerating and Air-Conditioning Engineers) warns that in these facilities the maximum temperature of the cabinets and racks should be between 18° and 27° C (RH of 20% to 80%). When these rooms operate excessively cold, air conditioning increases energy consumption by 60% to 70%, which implies an unjustified expense.
It is a fact that data centers use a lot of electricity. They consume about 3% on a global scale. The area surrounding the servers is much hotter than the rest of the enclosure due to heat transfer, especially when there are many. Therefore, keeping them at an appropriate temperature is necessary and at the same time is a challenge.
3 Indications that data center cooling is failing
When the air conditioning strategy does not include the minimum forecasts, the operability is compromised. Improper cooling of data centers leads to critical equipment damage and downtime costs, affects business reputation, and decreases energy efficiency. A malfunction in a data center can be caused by:
Lack of a Culture of Prevention and Maintenance
Preventive and corrective maintenance are standards within the IT and data management industry. According to the firm Gartner, 30% of the problems related to software, hardware, and telecommunications, have to do with carelessness in maintenance scheduling.
When it comes to data center cooling, timely care prevents:
A higher heat than allowed

Abrupt alterations in temperatures

The appearance of condensation in places with high humidity

Accumulation of static electricity in sites with low humidity
Unintentional Harm by Employees
Performance in terms of cooling in data centers and continuous operability also depend on the personnel in charge. Often, the drawbacks that your air conditioning system can present are associated with:
Lack of up-to-date procedures and techniques.

Technicians in charge who do not have the proper training.

A sustained neglect of those responsible for maintenance.
The importance of cooling in data centers requires that there be expert collaborators in this field. This requirement must be accompanied by elements such as well-placed humidity and temperature sensors, detection alarms, access control and other devices that ensure good monitoring.
Inadequate Design of Facilities
The equipment that makes up a data center has particular operating characteristics under certain conditions. To ensure the efficiency of their operability and energy consumption, data centers must be configured according to business standards according to your particular needs.
Efficient solutions for data center cooling
Keeping in mind the problems that may arise with cooling your data center, there are ways to fix it. Here are some suggestions that have shown their effectiveness around the world:
Hot and Cold Aisles
In a good data center configuration, server racks or enclosures should have an aligned pattern. Each row has to be in the opposite direction to the next so that the hot air intakes and exhausts are facing each other. In addition, air handlers must go to the end of each row. You must make sure that they are distributing the air well and not counteracting each other. You can also add walls or doors to direct currents and keep the hot/cold air in place. Check for leaks and do not forget that the cabinets should be full, which prevents temperature crossing.
An elevation of 2 to 48 inches of the current floor creates a convenient space for the installation of the most appropriate HVAC system (Heating, ventilation, and air conditioning) for your data center. Cables can go in the ceiling and cabinets or racks are properly secured on this platform. The space created serves to better mobilize cold air.
Reliable power supply
Data centers were created to avoid disruption in the flow of data. For this reason, they require certified power supplies, such as Rack Power PDUs, which make it easy to distribute loads. You also have to remember the backup generator and future planning in case of expansion.