News Tag
Products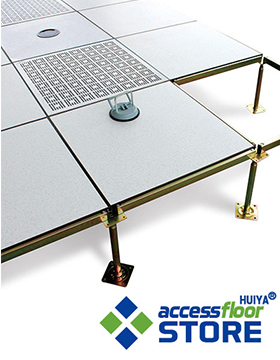 Lobbyists lose: St. Louis aldermen keep lobbyists off floor, retain public access to gallery
2019/5/16 13:06:30
ST. LOUIS • The Board of Aldermen banned on Friday special-interest lobbyists from the aldermanic floor but dropped a plan that would have required members of the public to get a pass before they could sit in the gallery overlooking the chamber.
The board voted 22-2 for the compromise after approving on a voice vote an amendment scrapping the proposed pass system.
"We wanted to make it very clear that these meetings are open to the public, and we don't want anyone not showing up because they might not have access," the amendment's sponsor, Alderman Heather Navarro of the 28th Ward, said after the vote.
Alderman Jack Coatar of the 7th Ward, who had proposed the overall rules change, said it was designed to "bring some order and decorum to this chamber" and based on U.S. House practices.
But he said in debate that his key goal was limiting floor access and that he wouldn't object to deleting the gallery pass requirement.
Among those concerned that the pass system might limit access of average citizens was Alderman Shane Cohn, 25th Ward.
"It's worthwhile that we practice good government and separate ourselves from lobbyists" during board meetings, he said. But he said "making ourselves accessible to our constituency ... should always be paramount."
Both the lobbyist floor ban and gallery passes were informally endorsed by aldermen at a Democratic caucus meeting April 12 in preparation for the opening of the board's 2019-2020 session last week. All 29 aldermen are Democrats.
Under the plan, lobbyists and the public alike would have had to obtain passes to sit in any of 58 available gallery seats. Those unable to secure a pass would have been directed to a nearby hearing room to watch via TV feed.
Each ward alderman would get two passes to hand out per meeting, while Aldermanic President Lewis Reed's office would be in charge of the remainder.
Reed has said that because the gallery usually is far from filled, on most meeting days anyone showing up would probably get to sit there even under a pass system.
But aldermen decided Friday, in formally adopting their rules for the new session, to keep gallery seats on a first-come, first-serve basis. Lobbyists also can sit there.
No one can use 29 seats in the front row because of concern that it doesn't have a high enough guard rail, an aldermanic official said.
Another restriction will bar people in the gallery from carrying sound amplification devices such as bullhorns.
Floor seats will be limited to board staffers, representatives of the mayor and comptroller, aldermen's family members, news media representatives, people honored in aldermanic resolutions and city development employees assisting in presenting legislation.
Navarro's amendment also added floor access for people with a "mobility disability" who can't get to gallery seats.
Not only lobbyists will be prohibited from the floor. So will anyone with a direct personal or pecuniary interest in pending legislation. Various friends and associates of aldermen also won't be allowed floor seats.
Aldermen also agreed to substitute gender-neutral terms throughout their rules. Women now make up half of the 28 ward aldermen.
Aldermanic seniority
But the board, after a lengthy debate, voted 16-10 to reject an amendment by Alderman Sharon Tyus, 1st Ward, to change part of the board's rules for determining seniority. Seniority is used to determine committee chairmanships.
Under the rules, only the years served continuously are counted and aldermen who leave the board and are elected again in a later year get seniority credit for only their most recent stint.
Tyus proposed that aldermen be exempted from the rule if they have a break in service due to a redistricting plan that barred them from running for re-election from the same address.
That's what happened to Tyus. She represented the 20th Ward from 1991 to 2003 but didn't seek re-election because the board moved that ward from north to south St. Louis during a bitterly contested reapportionment. She returned to the board 10 years later.
After her amendment was defeated, Tyus then voted against the overall rules change. The other negative vote was from Sam Moore, 4th Ward.
Meanwhile, the board held off introducing a long list of bills for the new session until next week.
Renewed Lambert election effort
Among those slated for another look are two controversial measures that failed in the recently completed 2018-2019 session.
One would require a citywide election on any plan to lease all or part of St. Louis Lambert International Airport to private operators.
Another would ask voters to again consider a ward reduction plan that was adopted at a citywide election in 2012.
The measure would cut the size of the board in half, with aldermen drawing the new wards after next year's national census.
This session's initial bill list also includes legislation to set rules for medical marijuana facilities in the city and a bond refinancing plan for St. Louis Lambert International Airport that sparked fireworks last week on the city's top fiscal body, the Board of Estimate and Apportionment.
At that session, one of the three members — Comptroller Darlene Green —accused the others — Mayor Lyda Krewson and Reed — of delaying the Estimate Board's approval so as to help the case for airport privatization.
Krewson and Reed denied that. The issue is expected to come up again at the next Estimate Board meeting Tuesday.