News Tag
Products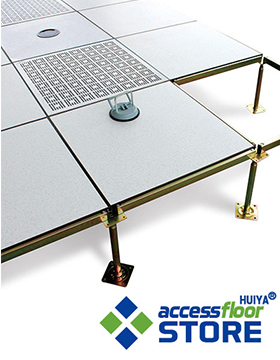 Anti-Static Raised Floor Specifications, Test Standard & Requirements - CISCA Recommended Test Procedures For Access Floors
2019/8/1 16:10:49
Huiya accessfloorstore.com' Anti-static floor is assembled with brackets, beams and panels. There is a certain amount of suspension space between the horizontal floor and the panel. It can be used for downlink and air supply in computer rooms, data rooms and other computer rooms with a large number of lines is quite practical. Because of its good comprehensive performance, it is more and more popular in the market. It is one of the most important things to understand access floor testing standard and requirements.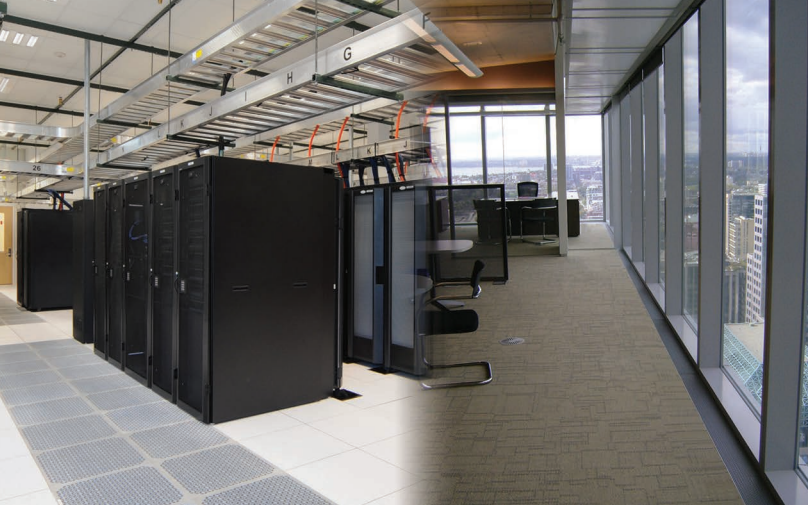 Anti-Static Floor Test Standard & Requirements - CISCA Recommended Test Procedures For Access Floors
National Test Specification: For anti-static access flooring, the state promulgated relevant testing standards to standardize the quality of products. The inspection includes the evaluation of concentrated load, ultimate load and load, and the function and quality inspection of access raised floor. High-quality anti-static flooring should pass these tests and obtain corresponding certificates. Check Huiya raised-access floor certifications.

Environmental Protection Code: Green environmental protection is one of the most important quality standards of today's commodities. Environmental protection and health is the basic requirement of people and Society for commodities. High-quality anti-static floor should meet the requirements of green environmental protection.

Moisture-proof function: High-quality anti-static flooring should have corresponding moisture-proof performance. Flooring with poor moisture-proof performance is easy to be swollen by moisture. Floor deformation will occur in wet weather. Generally speaking, we use the swelling rate of water absorption thickness to reflect the moisture-proof ability of the floor. The higher the value, the worse the moisture-proof ability. Good floor water absorption thickness swelling rate is less than 10%.

Wear Resistance: Wear resistance is the most important characteristic of the floor, which determines the service life of the floor. Wear resistance can be judged from the function of veneer. Good wear-resistant flooring needs to conform to SJ/t11236-2001 specification.
Anti-Static Raised Floor Specifications - Test Standard & Requirements
| | | |
| --- | --- | --- |
| Clause | Test Requirement | Test Standard |
| Section 1 | Concentrated Loads | Provide floor panels, capable of withstanding a concentrated design load of 1,250 lbf. (4448 N) with a bottom-surface deflection under load not to exceed 0.080 inch (2.03) and a permanent set not to exceed an average of 0.010 inch (0.25) according to CISCA/AF. |
| Section 2 | Ultimate Load | Provide access flooring system capable of withstanding a minimum ultimate load of three times the concentrated load without failing. |
| Section 3 | Rolling Loads | Provide access flooring system capable of withstanding rolling loads of the following magnitude, with a combination of local and overall deformation not to exceed 0.040 inch (1.02) mm after exposure to rolling over CISCA/FA Path A or B, whichever path produced the greatest top surface deformation. |
| Section 4 | Stringer Load Testing | Provide stringers, without panels in place, capable of withstanding a concentrated load of 550 lbf (2447 N) at center span with a permanent set not to exceed 0.010 inch (0.25 mm). |
| Section 5 | Pedestal Axial Load Test | Provide pedestal assemblies, without panels in place, capable of withstanding a 9,000 lbf (40,034 N) axial load per pedestal. |
| Section 6 | Pedestal Overturning Moment Test | Provide pedestal assemblies, without panels in place, capable of withstanding an overturning moment of 1,000 inch-pounds (113 NM) per pedestal, when glued to a clean, sound, uncoated concrete surface. |
| Section 7 | Uniform Load Test | Provide access flooring system capable of withstanding a uniform load of 350 lbf/ft2 (16,758 N/M2) placed the over area one panel with a permanent set not to exceed 0.010 inch (0.25mm) after the load is removed |
| Section 8 | Drop Impact Load Test | Provide access flooring system capable of withstanding a drop impact load of 150 lb. (68 kg) dropped from a height of 36 inches (914 mm) without a failure of the system. |
| Section 9 | Panel Drop Test | Provide access flooring system with panels capable of meeting all structural performance requirements specified, after the panel is dropped from a height of 36 inches onto a concrete surface. |
| Section 10 | Fire Performance | System shall meet Class A Flame spread requirements for flame spread and smoke development. Tests shall be performed in accordance with ASTM-E84-1998, Standard Test Method for Surface Burning Characteristics for Building Materials. |
| Section 11 | Air Leakage Test(through panel seams) | To determine air tightness specification and the performance on preventing unintentional air leakage from the underfloor cavity into the occupied space. |
| Section 12 | Sound Transmission | The sound blocking capacity of a wall or other assembly. |