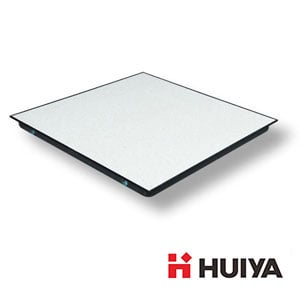 /ImagesProduct/anti-static-raised-floor-systems40389984441.jpg
Anti Static Raised Floor
Sell Type: International business
Product Attributes:
Email: [email protected]
WhatsApp: +86 18018280738
PRODUCT DETAILS
Anti Static Raised Floor - Anti-Static Access Flooring System
Anti Static Raised Floor system has excellent anti-static performance, eliminating the static electricity produced by the computers when they are working and the stability of the computer will be maintained. So the Anti-static Access Flooring has a wide range of applications in the microelectronics industry, for the assembly of electronic components, semiconductors, electronic products and large-scale, ultra-large-scale integrated circuits, to avoid the static movement of the human body in the workshop. Control electrostatic discharge to computer communication, various electronic devices, and damage to static sensitive devices prevent damage inside computer memory and electronic instruments and use for static-sensitive munitions, flammable and explosive places, and petrochemical workshops and hospital operating rooms, anesthesia room, oxygen bar and other places with anti-static requirements.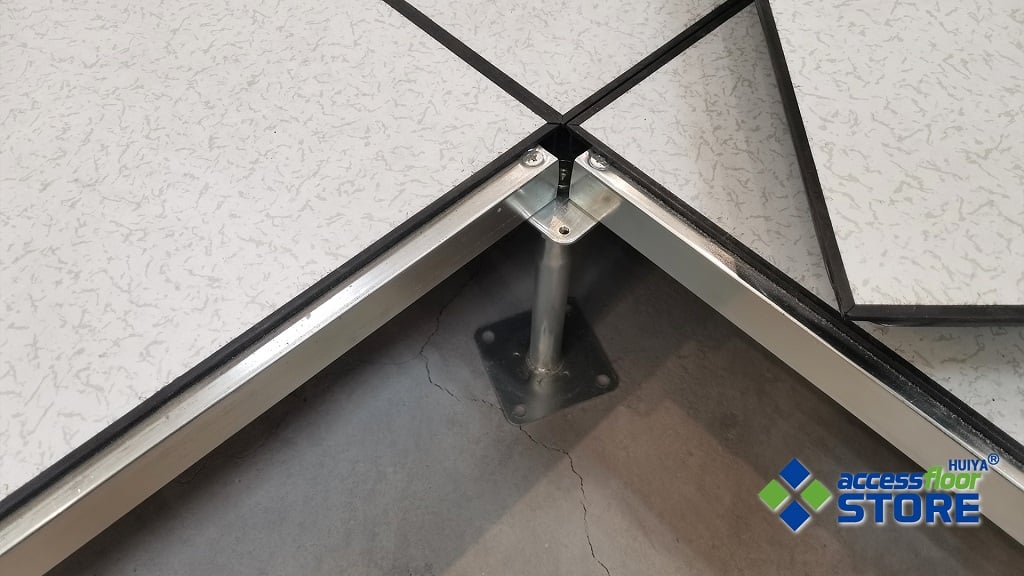 HuiYa Anti Static Raised Flooring System - Antistatic ESD Access Floor Tiles/Panels
HuiYa's Anti-Static Access Flooring tile is made of good quality cold-rolled steel sheets, which are punched, spot-welded, coated with epoxy powder after has been phosphorated. Inside of the panel is filled with foamed cement. Also, we offer ceramic Access Floor Panel is made of antistatic ceramic, woodcore, aluminum and steel as the main body. The top steel sheet of the panel is stuck with high anti-wear and fireproof high-pressure laminate (HPL) or conductive PVC tile. The borders of the panel are trimmed with conductive PVC edges. Meanwhile, raised anti-static floor tiles will greatly facilitate the whole installation, being put directly on the rigid network system which is made up of pedestals and stringers. Our Anti-Static raised floor panel sizes are controlled with great precision, which assures the free interchange between panels. With convenient wire layout and various outlet boxes, the system can optimize the cabling in computer rooms.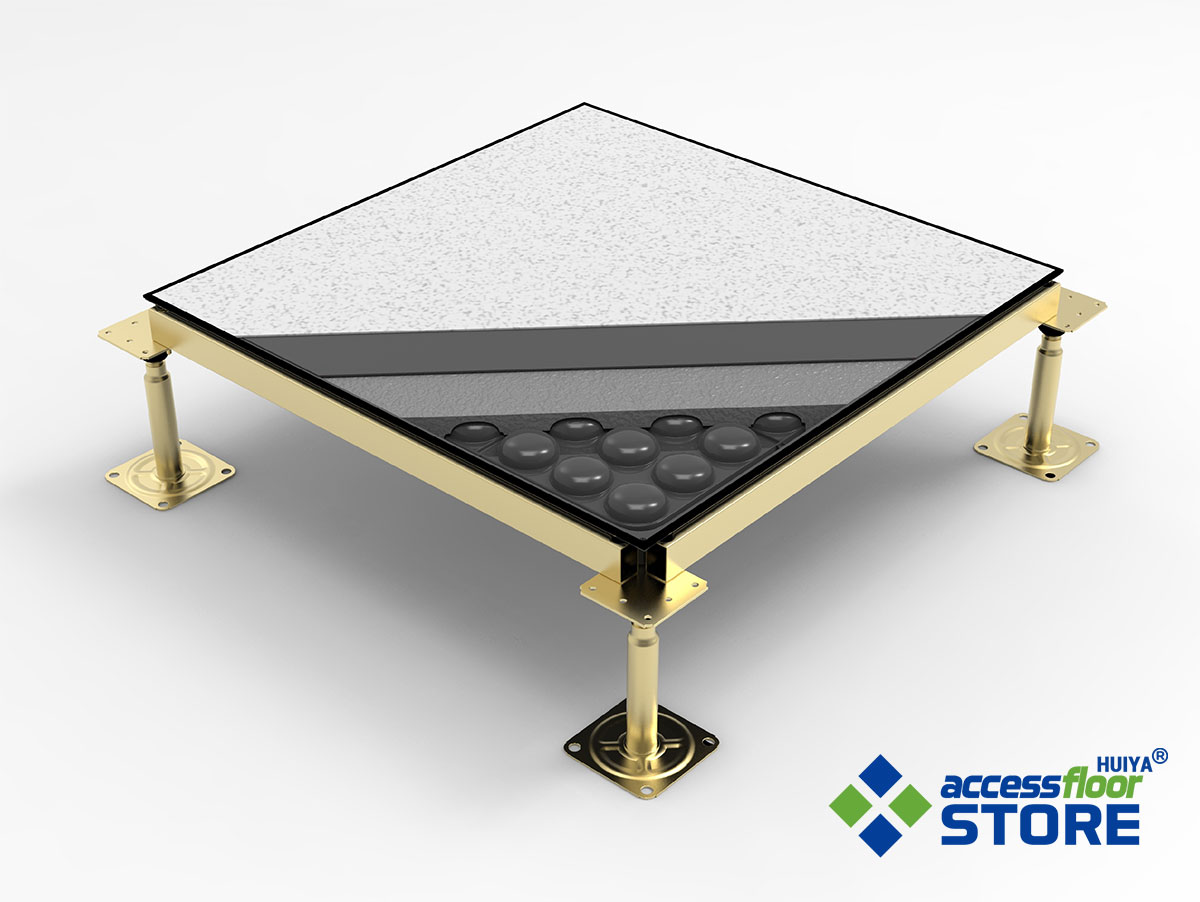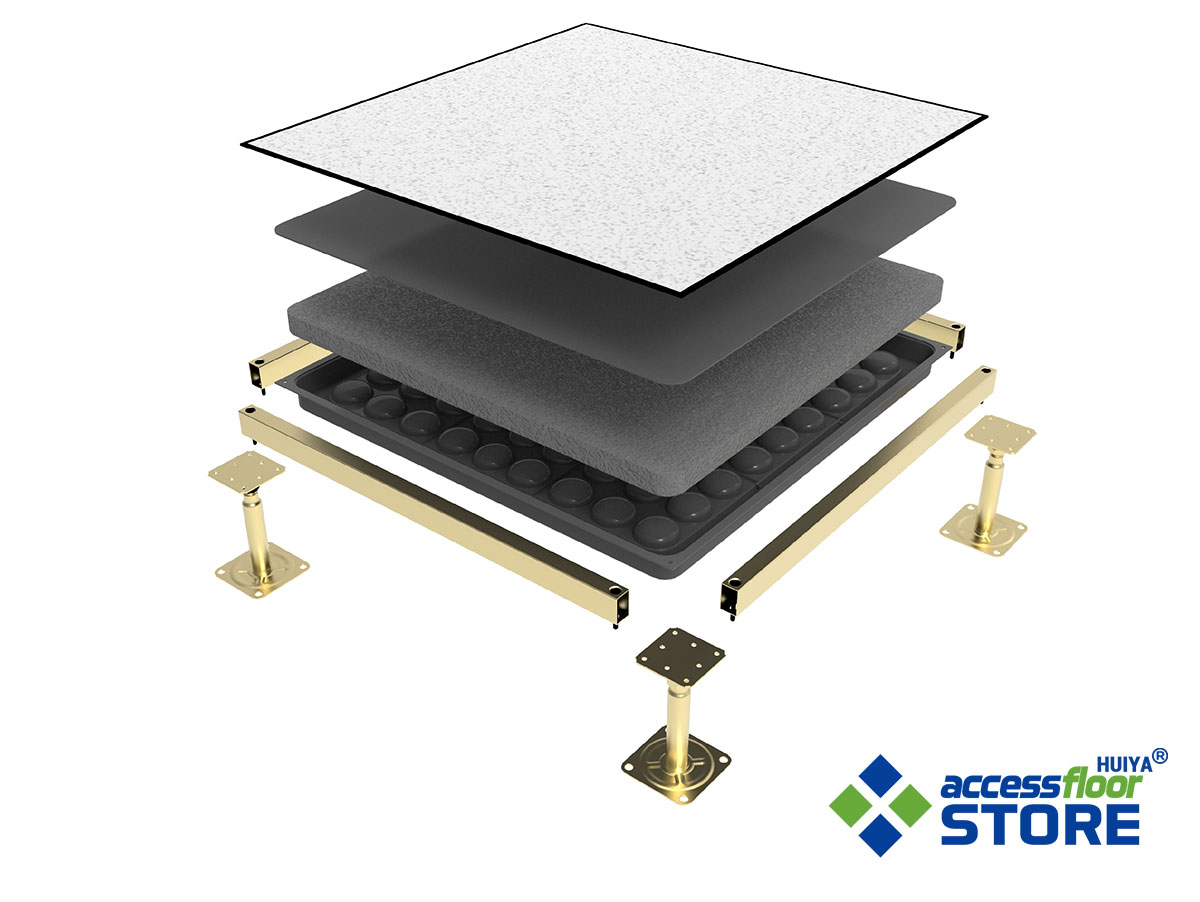 Benefits & Advantages
Design for various of building use elaborated made and good decorative effect

Profitable Anti Static Floor OEM service and cost-saving program offered

High-quality material, advanced production technology

Good and stable anti-static performance

Excellent rolling load & ultimate load performance

Class A flame spread and smoke development rating

Water-proof, fire-proof, antisepsis and sound insulation

Flexible for the installation, and supply an excellent solution for office room or computer room integrity, wiring, and data cable services

Lightweight cementitious infill makes tiles solid and quiet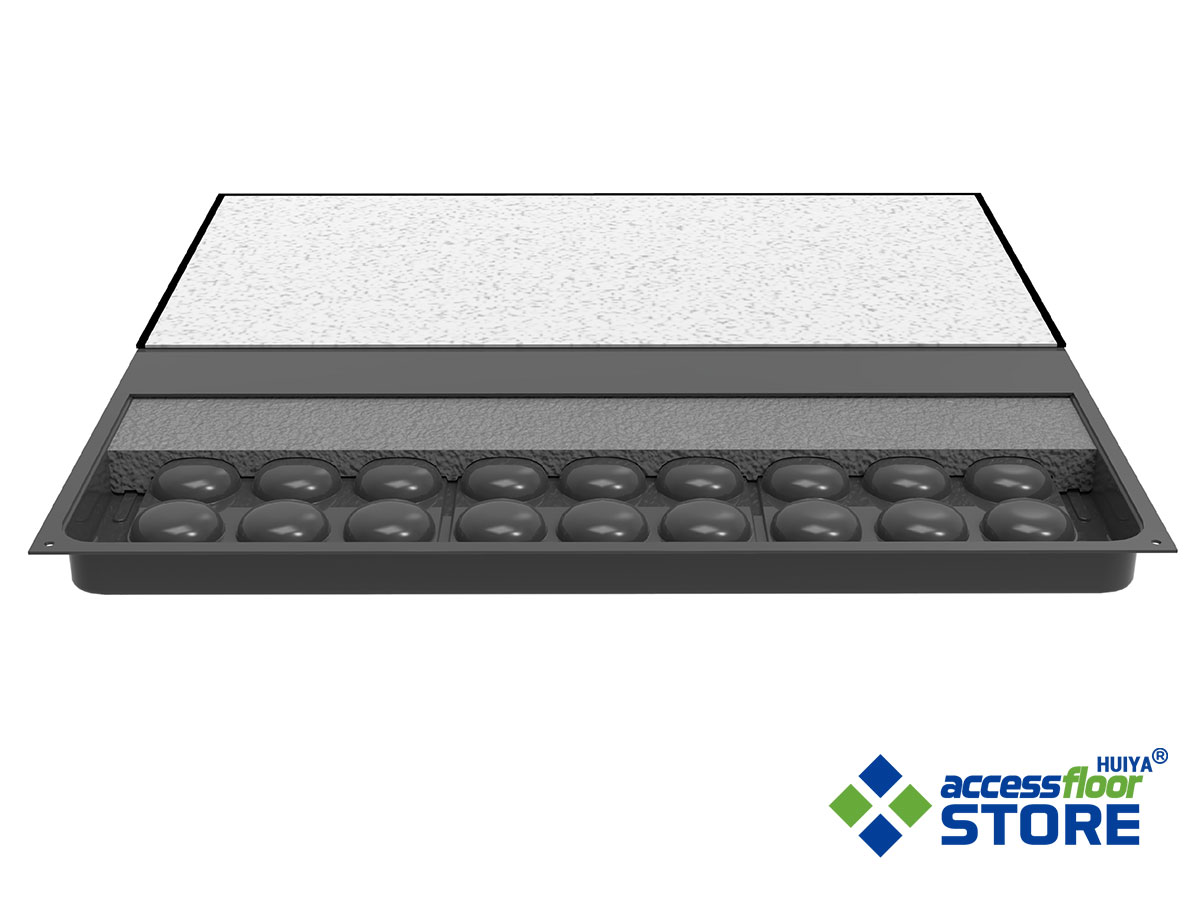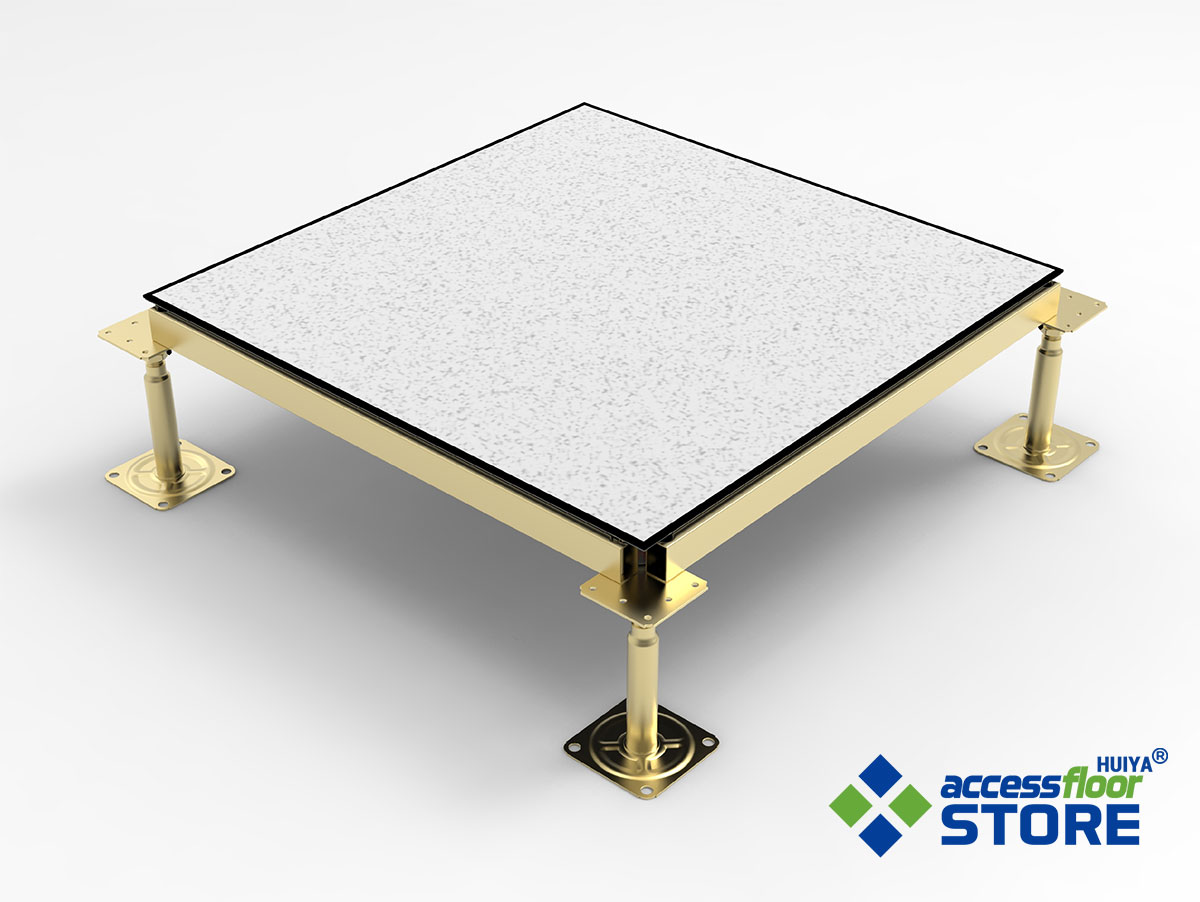 The main categories of HuiYa Anti-Static Raised Floor are: ceramic anti-static floor, all-steel anti-static floor, aluminum alloy anti-static floor, PVC electric floor, calcium sulfate anti-static floor, all-steel OA network floor.
HuiYa Anti Static ESD Raised Floor Details
Our anti-static floor system usually consists of the main parts such as panel, stringer, pedestal, screw, and plate

The stringer and its height-adjustable pedestal are screwed into a stable lower support system

The anti-static raised floor is embedded in a square enclosed by the stringer

Material Type: All-Steel, Calcium Sulfate, Steel & Ceramic, Aluminum Alloy, Woodcore

Size: 600mm*600mm*32mm, 600mm*600mm*35mm, 600mm*600mm*40mm

Covering of Panel: HPL (High press laminates), PVC, Rubber, Steel Plate, Ceramic tile, Carpet

Related Auxiliary Raised Floor Accessories: Panel, Angle, L-Trim, Suction Cup Lifter, Grommets, Threshold, Electric Outlet Boxes, etc

Certificate: ISO9001, ISO14001, MOB, CE, CISCA, GMC.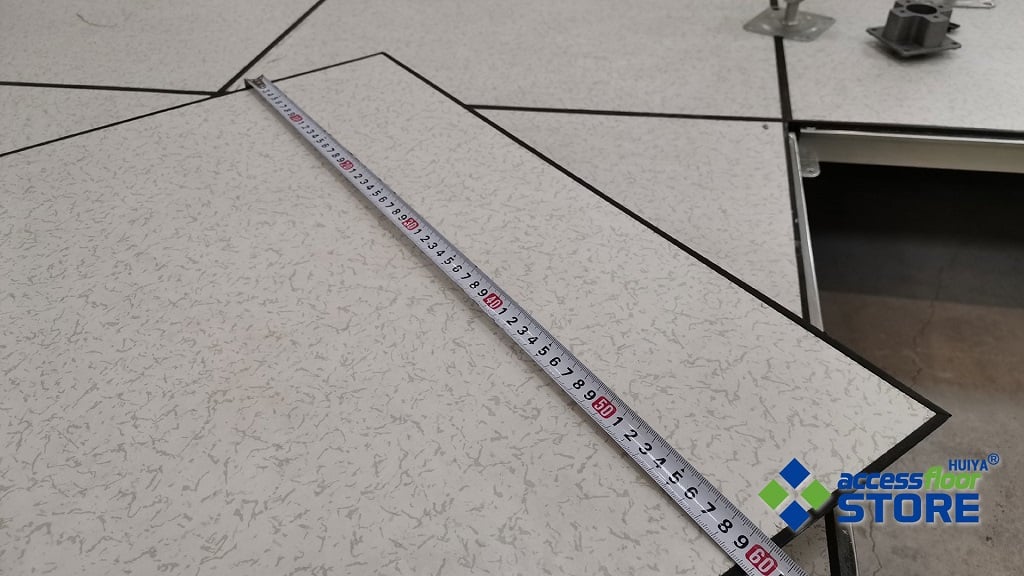 Applications
Computer room

Data processing center

Laboratory

Microwave communication station room

Program-controlled telephone exchange room

Mobile communication room

Satellite ground station room

Radio control room

TV transmitter control