Anti Static Pvc Floor Covering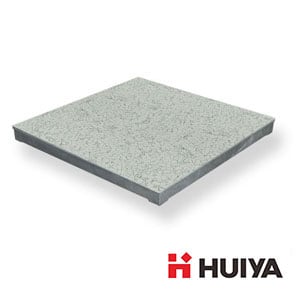 /ImagesProduct/Antistatic floor covering.jpg
Anti-Static PVC Floor Covering
Sell Type: International business
Product Attributes:
Email: [email protected]
WhatsApp: +86 18018280738
PRODUCT DETAILS
Looking for raised floor covering or do you want to choose the right floor covering for your applications? Accessfloorstore.com offers high-quality Anti-static floor finish PVC with cheap price, provides several styles for your applications, you can also choose the PVC Anti-static floor finishes according to your personal preference or unique requirements among the various texture and styles.
Anti-Static PVC Floor Covering, HuiYa Anti-Static Floor With PVC Finish
HuiYa static dissipative PVC floor finish/covering is designed to control floor static, has a permanent anti-static function because of the conductive static network formed at the interface of plastic particles. Unlike other static dissipative floor finishes, anti-static PVC floor finish has been formulated in a manner that allows it to be an easily maintained floor finish. Its appearance looks like the pattern of marble for a decorative appeal. The products are used in raised access floor designs to make it more suitable for different application environment such as: the program-controlled computer room, computer room, power dispatching room, clean cleaning and anti-static places in telecommunications, electronic power, microelectronics, medicine and other industries.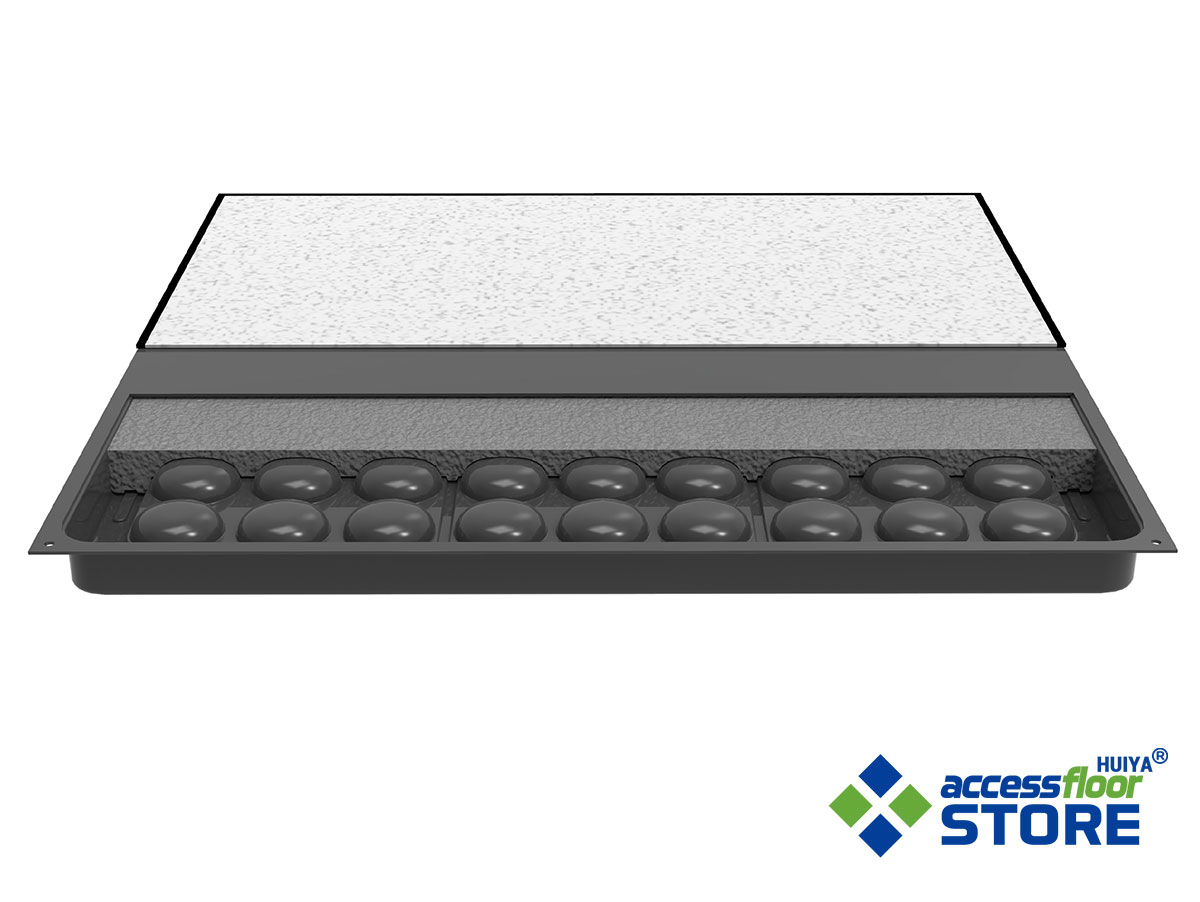 HuiYa Anti-Static Floor Finishes PVC Features:
Excellent rolling load & ultimate load performance

Lightweight cementitious fill makes panels solid and quiet

Completely non-combustible

Class A flame spread and smoke development rating

Wide range of finishes available
What Benefits You Can Get From HuiYa Static Dissipative PVC Floor Finishes:
Good surface brightness, no crack, Impact-resistant

Excellent strength and toughness performance

Non-absorbent, Flame-retardant, Abrasive-resistant, Excellent UV resistance

Weather resistant, waterproof, acid proof, Resistant to chemicals and corrosion

Standardized size, No deformation, reusable, Good insulation

Wear-resistant, Pollution-resistant Moisture resistance, Aging-resistant, Anti-static
Applications:
ESD PVC floor covering is applicable Computer rooms, programmed control equipment rooms, electrical-controlled classrooms, places that have requirements of dust-proof and anti-static, and fields with aerial requirements.
Specification/Size:
600*600*2.0
600*600*2.5
600*600*3.0
Technical Parameter:
Items

System Resistance
Full life
Heating Dimension Change Rate
Abrasion
Combustion Performance
Starting Voltage
Basis
DIN51953
GJB2605-1996 5000V-50
GB4085-83
GB4085-83

GB4609-84

FV-O

SJ/T10664-1996

Index

104-106Ω(Conductivity)

106-108Ω(Antistatic)

<2 seconds

<0.25%

<0.02g/cm2

<10 seconds

<100V
Colors