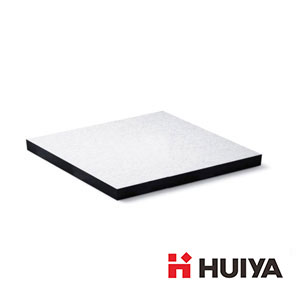 /ImagesProduct/chipboard-raised-floor-systems52397682710.jpg
Chipboard Raised Floor
Sell Type: International business
Product Attributes:
Email: [email protected]
WhatsApp: +86 18018280738
PRODUCT DETAILS
Chipboard Raised Floor Systems

Chipboard raised floor systems composed of wooden particles bound together with thermosetting resins. In its 30mm and 38mm thickness, the use of a laminate or resilient finish is recommended. The environmental conditions for its use should not be affected by problems associated with humidity and therefore for its maintenance, it is necessary to limit the use of water.
Chipboard Access Floor Systems is produced with experience and knowledge of Integra based on many years in Manufacturing and Acquisition of well know brands in interior finishing materials.
With a wide range of access floor covering options, Huiya Chipboard raised floor systems that can meet the various demands of the designers and give the modern commercial interiors neat and elegant appearance that has been cleared from cables and fittings.
Chipboard raised floor consists of 60 x 60 cm panels that can installed loose lay on steel substructure system.
System Properties
Perfect cable management

Service space for electricity, telephone and data cables

Service space for ventilation, fire and safety systems

Wide range of covering options

Modular structure

Contemporary and functional office appearance

Easy and Quick Installation

Rapid and Cost-effective layout changes

Rapid and Cost-effective in reconfiguration

No need to use cable carrier furniture systems
System Applications
General office areas

High Rise Buildings

State offices

Airports

System rooms

Bank and insurance companies

Call centers

Data processing centers

Computer rooms/Classes

Laboratories

Electricity control rooms

Signalization rooms
Test Report
In selection of right product in raised access flooring systems, the most important criteria are the loading performance and covering type of the raised floor panels.

The loading performances are shown as a load-deflection class in the technical sheet of the panels. Therefore a typical classification might be outlined as 2/A where;

'2' represent the 'ultimate load'

A represents the 'highest deflection'.
The values in the example refer to:
Ultimate load: 6 kN (600 kg) (25x25 mm applied on a point base)

Deflection class: 2,5 mm (Maximum deflection under working load)
The working load and the safety factor will be also declared in the technical sheet.
EN 12825 has now become widely accepted and adopted by the industry as superceeding the previous PSA graded system.
The classification in EN12825 is based on ultimate load when failure of the panel occurs. The floor systems are now classified due to four criterions; Ultimate load, safety factor, deflection, and working load. EN 12825 is not advising which system would suit different applications, which means the responsibility of ensuring the correct floor is specified lies with the specifier or architect. Therefore, it is important for the companies to make the right decision according to the needs, in order to avoid high costs or low performance.
Load Classes According To EN 12825

1
=4
2
=6
3
=8
4
=9
5
=10
6
=12
Deflection Classes According To EN 12825

Ultimate Load: Main criteria for classification. No failure will be observed in the system until to this load. The load is applied on a 25x25 mm area.


Safety factor: Two values have been determined for safety factor. 2.0 and 3.0

Deflection: The vertical replacement of the panel before and after the working load is applied.

Working load: Calculated by dividing the lowest ultimate load to the safety factor. The system will not have a higher deflection than the mentioned deflection value under this load.
System Performance Criteria (Tested on Actual Understructure)
System Type
SYSTEM WEIGHT
STATIC LOADS
ROLLING LOADS
IMPACT LOADS
Panel
Understructure
Design Loads
Ultimate Loads
Safety Factor
10 Passes
10,000 Passes
Composite Board Panel with Homogenous Vinyl Tile (CBF1000)
Bolted Stringer
9bs/ft2 (40kg/m2)
1000lbs (454kg)
Min. 2000lbs (Min. 908kg)
Min. 2
800lbs (363kg)
600lbs (272kg)
150lbs (68kg)