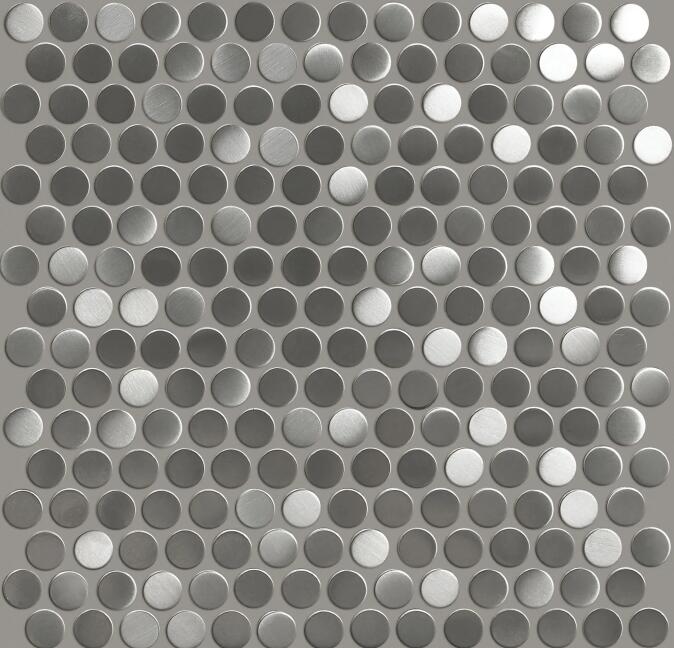 /ImagesProduct/Metal Mosaic Tile.jpg
Metal Mosaic Tile
Sell Type: International business
Product Attributes:
Email: [email protected]
WhatsApp: +86 18018280738
PRODUCT DETAILS
What are Metal Mosaic Tiles?
Metal mosaic tiles are one of the most popular materials in the marketplace today for stylish home designers. Metal can add a sophisticated look to any kitchen backsplash or shower, whether it's cool white or tinted blue, polished or rough, and always water-resistant. Mosaic Décor has painstakingly put together a massive and diverse range of metal and mixed material with Metal tiles. Metal mosaic tiles are a versatile and durable material that can be colored in various hues and made as bright or muted as desired.
Metal Mosaic Tiles are used in the following ways:
Mosaic works have been around since the Roman Empire, and being cast in one meant you were a person of distinction and honor at the time. Today, you're more likely to find a mosaic piece on a stepping stone in a garden or adorning the walls of a home as an accent piece, but it doesn't take away from the art form's beauty and skill. Metal mosaics are also becoming more fashionable. Metals such as aluminum and copper have become some of the most extensively utilized materials in mosaics. Metal-based mosaic artwork can be brushed, polished, aged, and manipulated to achieve various surfaces and looks, giving each piece its own distinct vibe.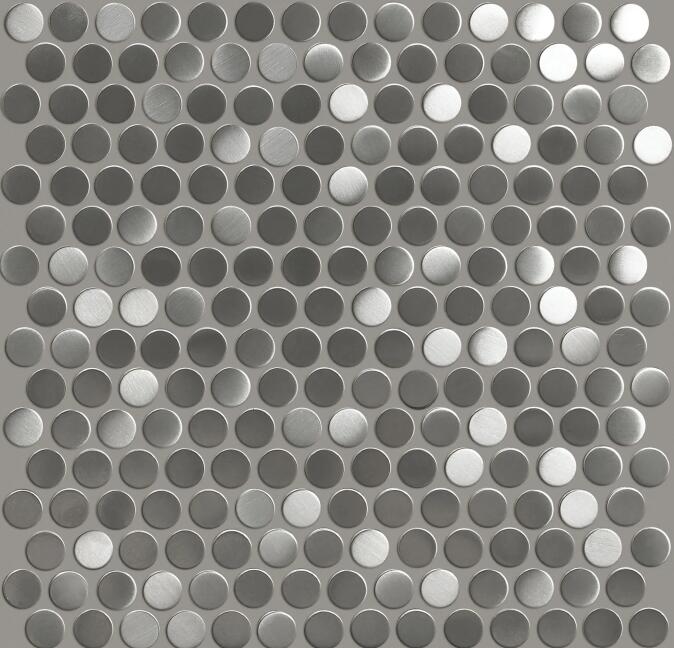 Metal Mosaic Tiles Have the Following Functions:
Some manufacturers allow the use of their metallic tiles in damp environments. Stainless steel is usually used to make these tiles. As long as stainless steel is not combined with another alloy, it can resist oxidation (such as nickel). For a complete explanation and warranty information on your metallic products, contact your designer. Warm water and dish detergent can be used to clean most metal tiles.
Why should you experiment with Mosaic metal tiles?
Versatile:
Mosaic tile materials are available in various sizes, shapes, designs, and colors that may be mixed and matched to create the style you want for your home. Mosaic tiles make it simple to create one-of-a-kind designs.
Easy to Repair:
Unlike other tiles, broken and damaged mosaics are simple to repair and even replace. However, this does not imply that they are frequently harmed. If properly fitted, these tiles will last a very long time.
Water-Resistant:
Mosaic tiles are water-resistant if you use high-quality tiles. Also, if you have sufficient ventilation, they will not stay damp and invite mold.
Metal Mosaic Tiles Have the Following Benefits:
• The mosaic glass tiles are made of environmentally friendly materials. Compared to other traditional tiles, making a tile out of glass requires less energy. Glass that has been broken can also be recycled and repurposed.
• Mosaic flooring is less expensive to install than other types of flooring, such as marble. Mosaic provides excellent value for money because it is both attractive and long-lasting.
• Finally, the tiles are ideal for rooms with a limited amount of space. It is impossible to use a lot of color or details in these situations.
Pros:
• For starters, mosaic tiles offer interest to any environment, especially when combined with mirrored glass and strategically positioned lighting. With their metallic shimmers and natural stones, Mosaic tiles go with almost any decor and brighten up any room.
• Metal Mosaic flooring is typically inexpensive. It's undoubtedly less expensive than marble, and when done well, it can look just as elegant and sumptuous. It also has a lengthy lifespan, which adds to its overall worth.
• Another benefit of these tiles is their versatility and design flexibility. They come in a variety of material types, designs, and colors.
Cons:
●Mosaic tiles have a transparent appearance. The adhesives used, as well as the wall behind them, can be seen. You must guarantee that the fence is painted the same color and that the glue is applied smoothly. There are no apparent or uneven patches or air bubbles as a result of this process.
●Mosaic tiles used in bathrooms and other moist areas will most likely become wet and slick. To avoid accidents and injuries, a non-slip sealant should be applied to them.
Consider the following factors before purchasing Metal Mosaic Tiles:
●One of the most crucial things that need your full attention is size. These sizes are also suitable for medium-sized rooms, as larger tiles provide the impression of a larger space.
●Look for different finishes that can help you uniquely embellish your home before choosing suitable tiles from a fantastic range.
●Ceramic, vitrified, glass, cement, and mosaic are all viable alternatives for the most widely used floor tiles.
How to Put the Metal Mosaic Tiles Together:
●Follow the instructions on the package to prepare your mortar/adhesive. Firmly apply the glue to the surface with the flat side of a V-notch Trowel.
●Press the Mosaic Tile Sheets into the Mortar / Adhesive using light and even pressure to make contact.
●Continue applying sheets, lining up the grout joints from one sheet to the next.
Metal Mosaic Tile Conclusion:
Metal Mosaic tiles have several advantages mentioned above. So if you are planning to use this at your place, then don't be late and make your place beautiful.