Single Zone Opposed Blade Damper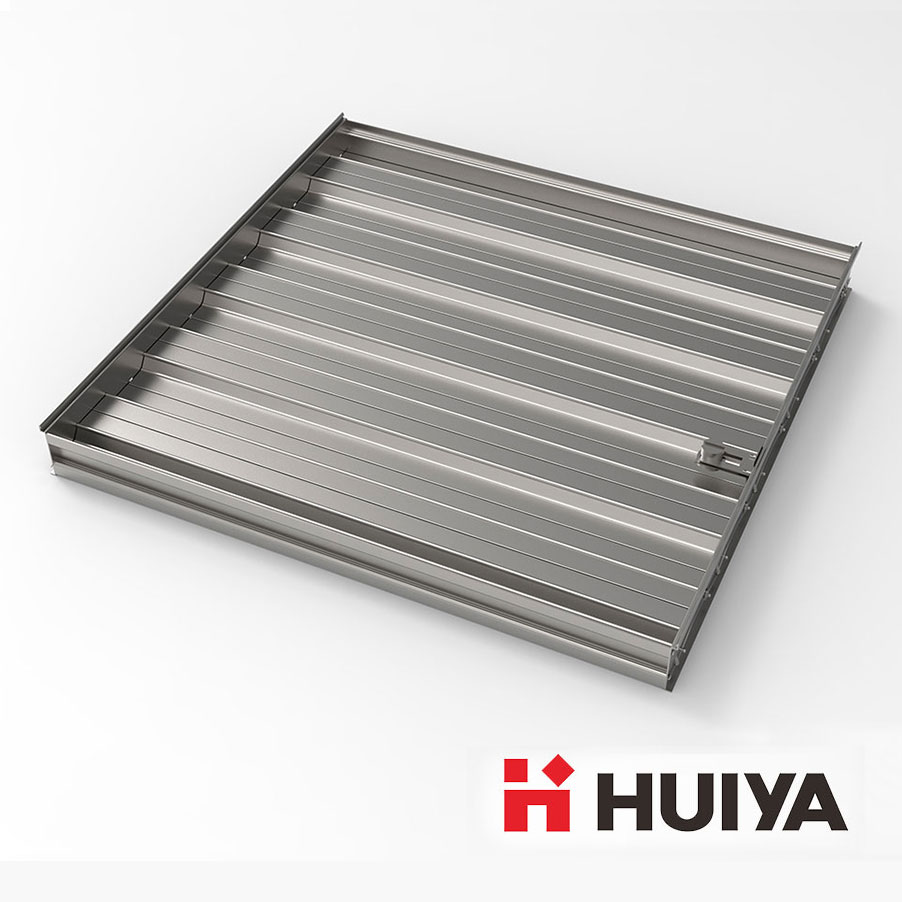 /ImagesProduct/Single Zone Opposed Blade Damper - Raised Floor Blade Dampers.jpg
Single Zone Opposed Blade Damper
Sell Type: International business
Product Attributes:
Email: [email protected]
WhatsApp: +86 18018280738
PRODUCT DETAILS
Single Zone Opposed Blade Damper - Raised Floor Blade Dampers
Single Zone Opposed Blade Damper (OBD) is a kind of air regulator which are attached to and cover the entire bottom side of the raised floor airflow panel or grille, to offer accurate airflow balancing for IT equipment. With the drop-in design, the Opposed Blade Air Flow Control Dampers can be easily installed or decouple, allow precise adjustment of air quantity through the perforated airflow panels to balance the airflow, provide dramatic airflow improvement.
Benefits of Using Single Zone Opposed Blade Damper In Raised Floor System
Regulate airflow through all perforated panels, airflow grilles, and diffusers

Permits equal distribution of air over the entire face of grille or panel with opposed blade action

Providing consistent air circulation in order to maintain a comfortable temperature and healthy environment

Conducive to Underfloor Air Condition for raised floor, as well as fire and dust-prevention of the entire environment

Decrease in wasted energy being sent to unoccupied rooms and subsequent reduction in energy costs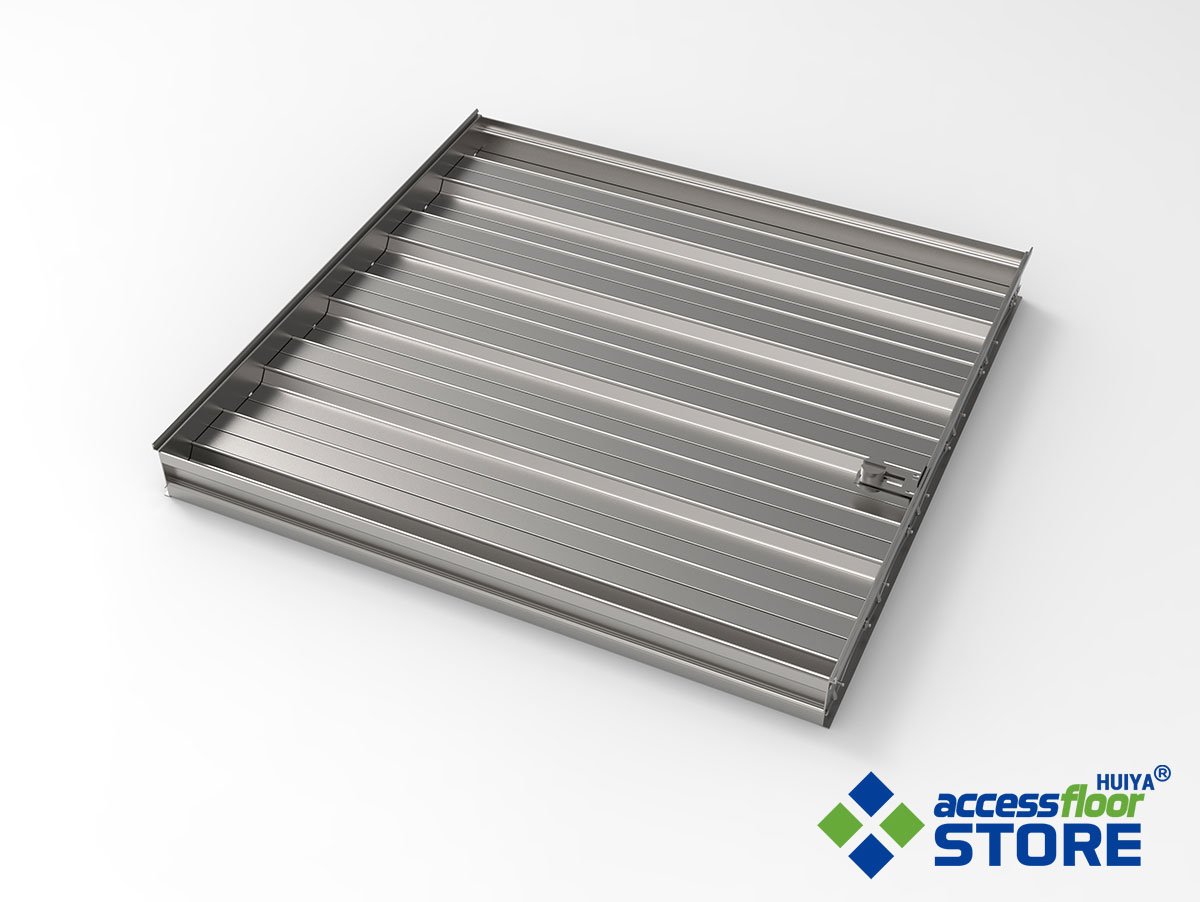 Huiya Raised Floor Single-Zone Opposed Blade Dampers Improve Airflow Effectively
Huiya is a professional leading supplier of Single Zone Opposed Blade Damper assembled to raised floor airflow panels. To improve the raised access floor system's airflow and reduce energy consumption effectively for a long time, we manufacture Single Zone Opposed Blade Damper with the top grade selected materials and are available with diverse specification options to meet any application on the access floor. Huiya Raised Floor Opposed Blade Dampers provide superior air control, high performance, and sustainable energy efficiency.
Specifications & Features
Excellent Materials: Anodized extruded aluminum

Dimensions: 570x570x4.5mm (customized sizes accepted)

Airflow adjustable range: 0-100% range of damper from wide open to 25% of wide open

Application: Designed for 600x600mm raised floor perforated panels with diverse airflow ratings which are mostly used in data center, computer room, network server room, clean room, electronic workshop, and occasions that require air conditioning.
Advantages
Durable, high strength, anti-corrosion and withstand extreme conditions

Nearly infinite range of adjustment and very little airflow resistance

Provide superior metering and control with minimal disturbance of the air pattern

Easy to install, retrofit and remove from the panels with drop in design

Easy to adjust from above without removing the perforate panel
Dependable quality, profitable price, reliable delivery, and knowledgeable follow-up service are waiting for you, welcome to send us your inquiry to us, we will help you get the best airflow raised floor system for your project.