Products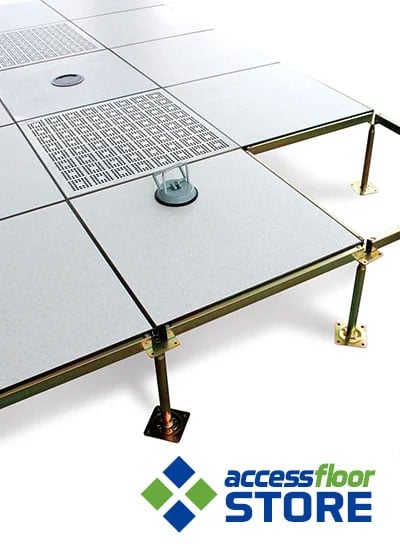 HuiYa Access Floor Covering - Polyvinyl Chloride (PVC) Floor Covering
The floor covering or floor finishes are used in raised access floor designs to make it more suited to the different application environment. Accessfloorstore.com offers the PVC floor covering with cheap price, high quality, and professional service, which provides a great style and durability of clean room floor and other precise instrument areas. You can choose the PVC floor finishes according to your personal preference or unique requirements among the various texture and styles.
Install our PVC raised flooring and floor covering, you can get lots of benefits:
Better air volume adjustment.

Protect the floor and environment of the building.

Increase the value of the building.

Easier to maintain the raised access floor.

Make the floor pleasing to the eye.
Here are the parameters of HuiYa Perforated Conductive PVC flooring cover:
Series: 0mm homogeneous PVC, conducting static electricity, suitable for precision places such as purification workshop.

System Resistance: SJ/T 11236-2001 <1.0x10^6O

Electrostatic Voltage Decay Period: IEC61340-5-5(+1000-+100V)=2S

Abrasion: SJ/T 1236-2001, FV-0 (less than 10s)

Friction Initiation Voltage: SJ/T 10694-2306 |U|<100V

System Resistance: SJ/T 11236-2001 <1.0x10^6O

Electrostatic Voltage Decay Period: IEC61340-5-5(+1000-+100V)=2S

Abrasion: SJ/T 1236-2001, FV-0 (less than 10s)

Friction Initiation Voltage: SJ/T 10694-2306 |U|<100V