News Tag
Products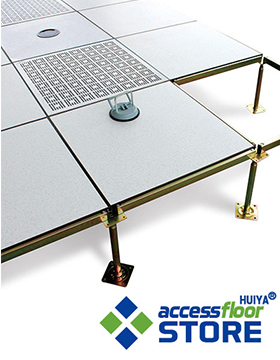 Guangzhou CITIC Plaza Office Raised access floor Raised Flooring ACCESS FLOOR STORE
2019/12/3 22:16:25
Guangzhou CITIC Plaza Office Raised access floor project:
Guangzhou CITIC Plaza had an office raised floor project. which is our project case in Changzhou Huiya Decoration Materials Co., Ltd. The central CITIC Plaza building is located in the core area of Guangzhou City, with a total height of 80 floors. The office floor of this project has been subcontracted. We have installed 25 floors of raised floor panels. Each floor has 1,500 square meters of network raised floor, and the total area of the project is 37,500 square meters.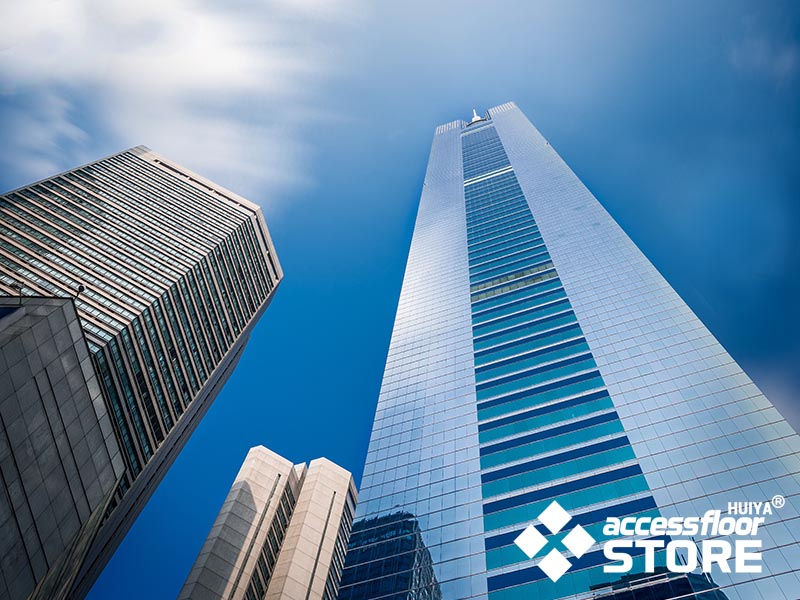 Raised Floor Product introduction used in Guangzhou CITIC Plaza.
Guangzhou CITIC's office network raised floor uses an all-steel structure. It uses high-quality steel plates to stretch weld to form a steel plate shell. The cavity is filled with foamed cement and dried for maintenance. The surface of the raised floor is treated with phosphating and plastic spraying. which is resistant to corrosion and scratches.
The office raised flooring Pedestal is made of cold-steel. the upper pedestal plate is made of aluminum, and the four corners are supported. The recommended installation height is about 10 cm. The Finish Height can wiring space and manage cables.
This product is a widely used product in the network Office. It has a wide range of height adjustments and can be used in any intelligent office computer room. Main advantages: large amount of wiring, good interchangeability, easy maintenance, and durability. The height is fully adjustable, suitable for various office computer room occasions. Waterproof, fireproof, antistatic, economical and cost-effective.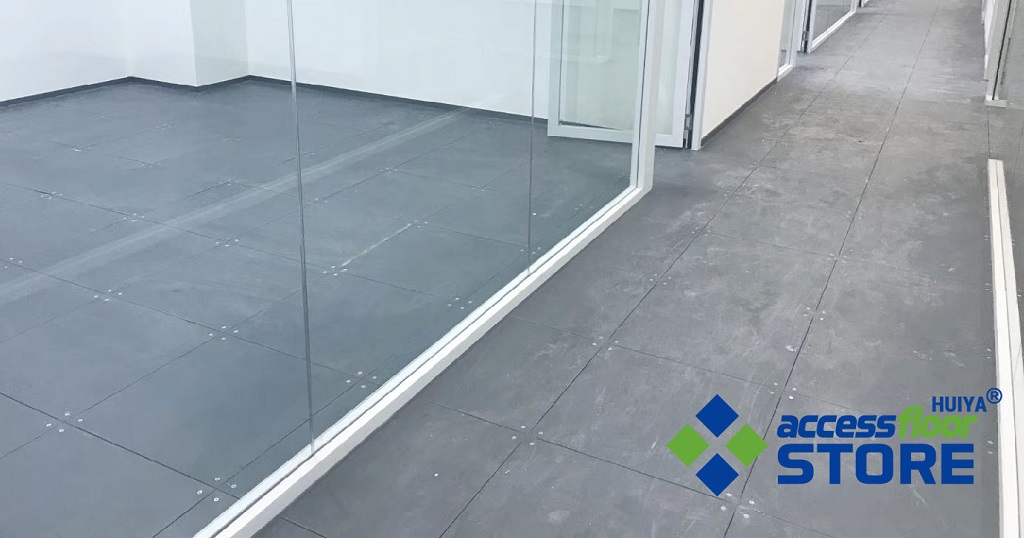 Raised Floor Product parameters:
Specification: 500 * 500 * 33mm.
Fire rating: National Class A.
Surface material: anti-static office carpet (need to be purchased separately)
Loading Capacity
OA Access Floor (Size:500×500×28mm & 600×600×33mm)

TYPE

Concentrated Load

Impact

Load

Ultimate

Load

Uniform

Load

Rolling Load

LB

N

KG

N

N

N/m2

10passes

10000passes

FS700

≥700

≥3115

≥318

≥500

≥5880

≥12500

≥2200

≥1533

FS800

≥800

≥3650

≥363

≥600

≥10700

≥17000

≥2878

≥2230

FS1000

≥1000

≥4450

≥454

≥670

≥13350

≥23000

≥3611

≥3012

FS1250

≥1250

≥5563

≥568

≥850

≥16680

≥33000

≥4511

≥3600

FS1500

≥1500

≥6674

≥681

≥900

≥20000

≥43000

≥5560

≥4480
About Changzhou Huiya Decoration Materials Co., Ltd :
The predecessor of Changzhou Huiya Decoration Materials Co., Ltd. is Guangzhou Huiya Flooring Co., Ltd. Starting in Guangzhou also relied on a tolerant market atmosphere in Guangzhou. Guangzhou network raised floor is a star product of our factory. The office raised floor produced by our company has a high reputation and good evaluation in Guangzhou. The network floor is the main floor material of the office building. It can effectively maintain the ground's overhead performance. and the bottom pipes and wires are transported and managed. The paving speed of Guangzhou CITIC Building is fast, and it only took 2 months to complete the paving. More Information about our Raised floor products. Please check Contacts, Thank you!