News Tag
Products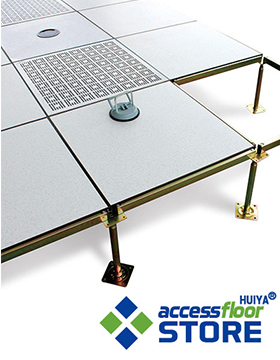 Why PVC Floor Tiles (Vinyl Floor Tiles) Is The Best Choice For Hospital Flooring?
2019/12/25 23:52:29
In recent years, you will find that the hospital floor is no longer a concrete or tiled floor, but a colorful and layered PVC floor. Why do hospitals now use PVC flooring? Why Vinyl Floor Tiles has been the ideal choice for hospital flooring solution? As one of the leading PVC flooring suppliers in China, AccessFloorStore.Com introduces the benefits of using Vinyl PVC Flooring Tile in hospitals!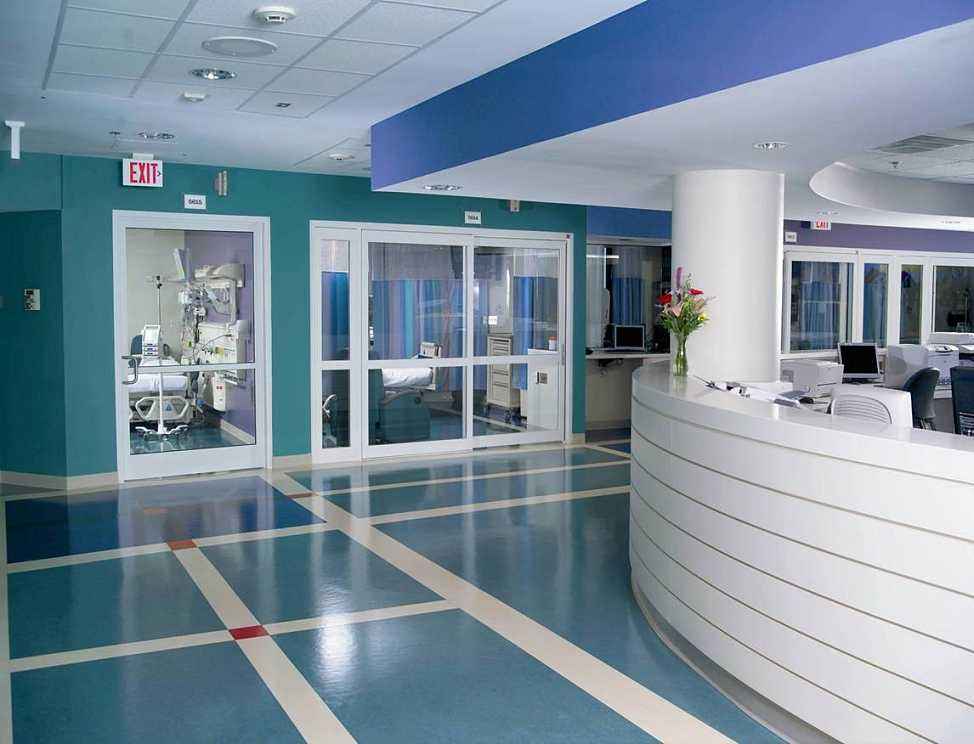 Why PVC Floor Tiles Are Very Suitable For Hospital?
A hospital is a public place with high traffic, which provides various medical care services and bring health to people. Therefore, whether it is a newly-built hospital or a newly renovated hospital, the requirements for the floor plan are: on the basis of cost savings, environmental protection, antibacterial, wear-resistant, and easy-to-clean effects should be realized. And the Vinyl Floor Tile with its unparalleled advantages can just meet the special requirements of the hospital for the floor. Good practicability and high-cost performance make PVC flooring a very important part of building a hospital environment. The excellent physical properties of PVC flooring tile can meet the high traffic of the hospital, and because of its colorful decoration, through the design and matching of graphics and colors, it can create patterns with "visual treatment" effects for different places in the hospital.
The Benefits of Using Vinyl PVC Flooring Tile in Hospitals
1. PVC floor tile has extremely strong abrasion resistance. Strong toughness, anti-extrusion, durable, environmental protection.
2. PVC vinyl floor tile has a bacteriostatic effect, and patients' resistance ability is relatively weak. If they are affected by a bacterial infection, it will affect the body's recovery. Generally, hospitals choose environmentally friendly Vinyl flooring. PVC Vinyl flooring tiles do not contain any toxic chemicals and emit unpleasant odors. The hospital PVC floor tile adopts a seamless process, which does not breed bacteria and is green.
3. PVC flooring tile has good flame retardancy, will not cause fire, and can protect the safety of patients and hospital staff to a certain extent.
4. PVC vinyl flooring has good anti-slip performance, and the surface is duller after encountering water. People will not fall because of the medicine that was accidentally spilled on the ground.
5. PVC vinyl floor tile has a shock absorption function, people walk comfortably, which can well prevent the patient from falling and scratching.
6. PVC vinyl floor tile has a good sound absorption effect. Patients need a quiet and comfortable environment. Vinyl floor tiles can bring a quiet and comfortable rest environment to patients.
7. The color of vinyl floor tile can be determined according to the overall situation of the hospital. Various designs and color combinations can be made according to various wards.
8. PVC flooring is economical, because its raw materials of vinyl tile are easy to obtain and cheap, and the production cost is low.
9. PVC flooring is particularly versatile, suitable for any occasion, very easy to install, easy to clean, and simple to maintain.
A good medical environment can bring a relaxed and happy mood to patients, and it is more conducive to physical recovery. The PVC floor tiles can create a healthier, more comfortable and safer environment for the hospital. If you are looking for the best flooring solution for your hospital, please contact us, Huiya PVC vinyl flooring tiles will be your best choice.