News Tag
Products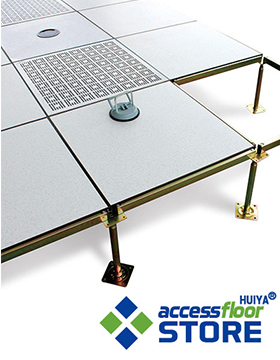 Raised Access Floor Fire Rating - Fire-Resistant of Raised Floor Tiles and Finishes In Different Materials
2019/12/23 16:22:56
When setting the raised floor system for your project like office, computer room, clean room or data center, antistatic and fire prevention are the most important factors need to be counted. Raised access floor not only provides ideal solutions for cable management, airflow distributor, cooling efficiency, and anti-static grounding, which also are very conducive to the fire protection in the applied areas. In order to protect the data center from fire damage, the use of fire-resistant flooring materials is also critical. Therefore, different application environments have different requirements for the fire rating of raised floors, and the building contractor should choose the highest fire-rated raised floor panel according to the actual needs of the computer room.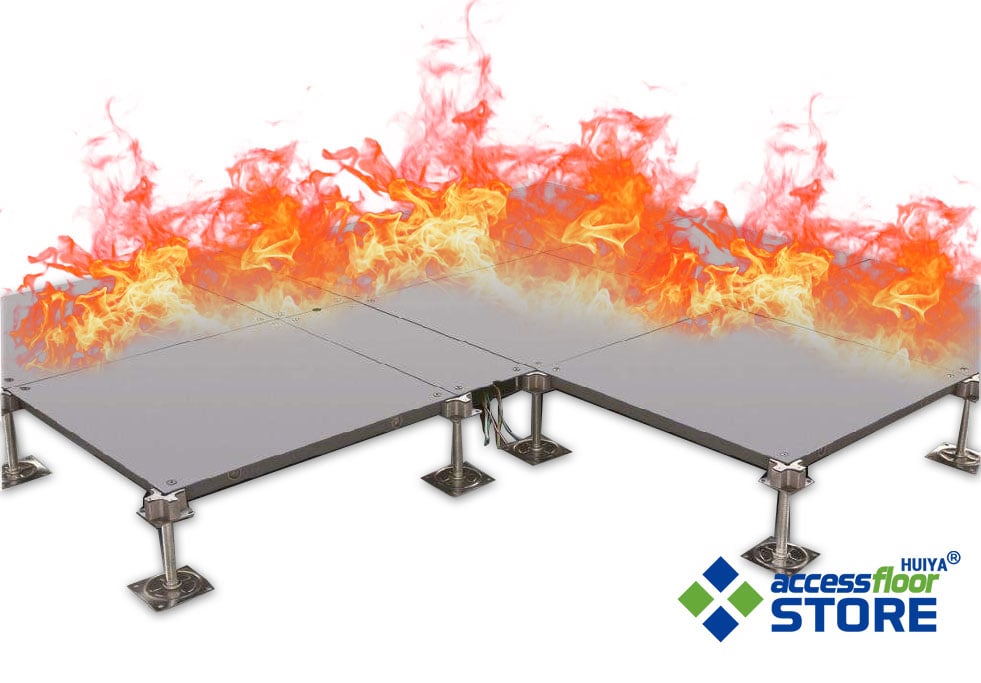 Raised Floor System Fire Prevention Rating
First of all, if you want to choose the right raised floor system that meets the requirements of fire protection for your project, you must first understand the fire rating of the raised floor:
(1) Class A: Non-combustible building materials-Materials that hardly burn.
(2) Class B1: Flame-resistant building materials-Flame-resistant materials have better flame retardancy. It encounters open flames in the air or it is difficult to catch fire under the action of high temperature, and it is not easy to spread quickly, and the combustion stops immediately when the fire source is removed.
(3) Class B2: Flammable building materials-Flammable materials have a certain flame retardant effect. When exposed to open flames in the air or under high temperature, it will immediately catch fire and easily lead to the spread of fire, such as wooden columns, wooden roof trusses, wooden beams, and wooden stairs.
(4) B3 grade: Flammable building materials-without any flame retardant effect, extremely easy to burn, fire danger is great.
Fire-resistant of Raised Floor Tiles and Finishes In Different Materials
The advantages of All-steel Access Floor Tile: steel floor tiles have Class A fireproof, antistatic finish has good stability, lightweight material, suitable for quick installation and use, an ideal choice for data center flooring.
2. Ceramic Raised Floor - Ceramic Finish (Fire-resistant Grade: Class A)
The advantages of Ceramic Access Floor Tile: Ceramic tiles have Class A fire resistance, excellent anti-static performance, green environmental protection, fire and water resistance, excellent wear resistance, high life cycle, at the same time, it also has the advantages of high load capacity, beautiful and clean decorative effects.
The advantages of Calcium Sulfate Access Floor Tile: the Calcium Sulfate panel is Class A fireproof, environmentally friendly, has the high bearing capacity. After installation, there will be no gap between the floors, which is easy to maintain and easy to clean and replace.
4. Aluminum Alloy Raised Floor - PHL or PVC Finish (Fire-resistant Grade: Class A)
The advantages of Aluminum Access Floor Tile: The Aluminum PVC tile come with Class A fireproof, never rust, superior antistatic performance, and has the characteristics of wear resistance and corrosion resistance.