How Anti-Static Vinyl Floor Is Made - ESD Homogenous PVC Floor Tile Production Process
Our anti-static vinyl flooring - both homogenous PVC sheet and tile, has became an outstanding valued floor covering for both commercial and industrial projects. How is the durable and attractive ESD vinyl floor made? In the following article, you'll learn the detailed production process of Anti-Static PVC Flooring Tiles.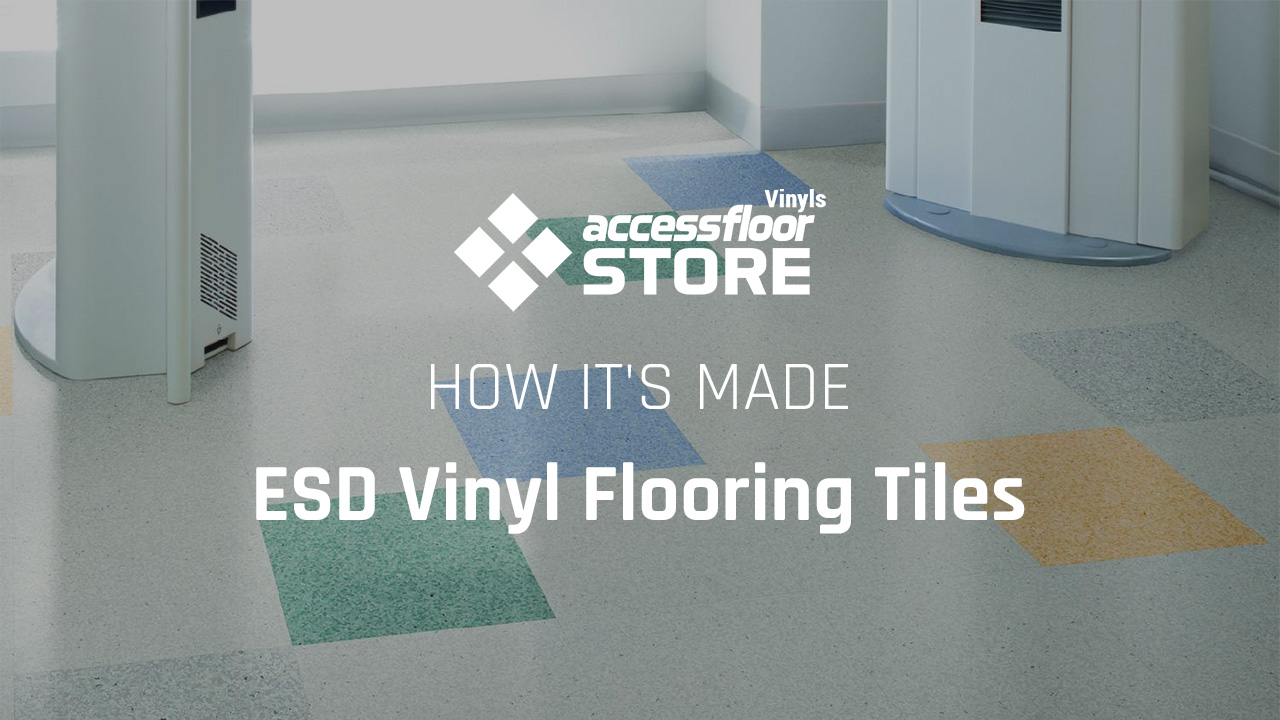 How Anti-Static Homogenous Vinyl Floor Tile Is Made?
Huiya ESD Conductive Vinyl Floor is anti-static homogenous PVC floor tile, consists of a polyvinyl chloride resin, a plasticizer, a stabilizer, a coupling agent, and a conductive material. It is electrically conductive by a conductive network formed between the interfaces of plastic particles and has a permanent anti-static function. In addition, they feature abrasion resistance corrosion resistance, long life, aging resistance and low dust emission, etc. Its surface seems like marble, which have very good decoration results. It is an ideal floor covering products for electronics, microelectronics, telecommunications environment, server room, clean room, computer room and other places with precision instruments and equipment.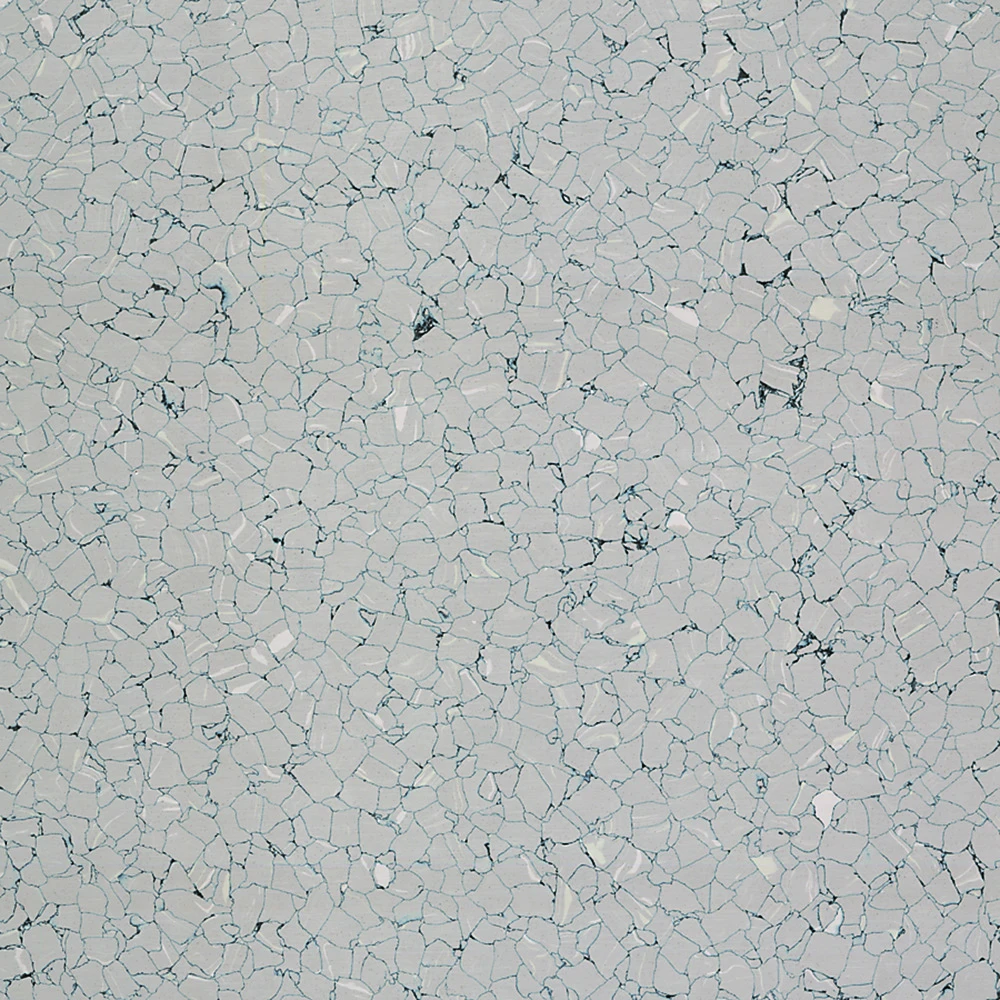 How is Anti-static Conductive PVC Floor Tile (ESD Vinyl Floor Tile) made? In brief, the following is the manufacturing process:
Anti-Static Conductive Vinyl Flooring Manufacturing Process
Step 1: Make PVC Resin Particles - Using raw polyvinyl chloride (or vinyl) resins material to make PVC particle

Step 2: Mix Formula Materials - Mix the polyvinyl chloride resins with calcium carbonate, plasticizers, stabilizer, conductive powder, and pigments in a large industrial mixer

Step 3: Melt and Calender Mixture - Heat the mixture to melted and consolidated, using the mixing blades to stir and friction to form a viscous substance. Squeeze the dough-like mixture into vinyl sheets by putting it through a series of rollers (30-40 minutes).

Step 4: Take Out Calendered Sheets - After cooling, take out the rolled vinyl blank sheet from the machine and cut and slice it.

Step 5: Cut Into Individual PVC Tiles - The vinyl sheet is then cut into individual tiles with a die cutting machine, resembling multiple cookie cutters.

Step 6: Water Scrubbing and Grinding - Wash and sand the cut vinyl sheet, making the flooring surface smooth and glossy by friction. After sanding, a simple quality inspection is performed to test each vinyl floor tile to meet the standard thickness.

Step 7: Embossing and Cutting - For a sharper appearance and edge, the texture is enhanced by mechanical embossing and four edges are trimmed neatly.

Step 8: Production Finish and Packing - The vinyl floor tile squares (600x600x0.2mm or 600x600x0.3mm) are cooled and put into a box if they are dry sheets.
Watch the below video to get know the production process more clearly:
Huiya conductive static PVC floor tiles or static dissipative vinyl floor tiles should be installed on a horizontal, smooth, crack-free foundation floor. The residual humidity should be below 2.5% according to the CM DUMB test. The floor tiles, glue and installation area should reach a temperature of at least 18 degrees within 24 hours before installation, and the conductive glue with a good quality of 105 ohms or less should be used to glue the floor tiles. If you are wan to know further information, please read our ESD Vinyl Flooring Installation Guide.