News Tag
Products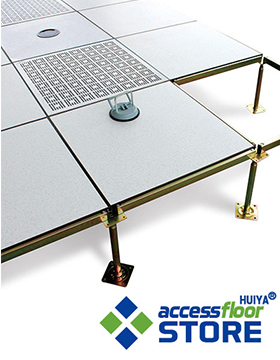 Why Should Use Non-Slip Flooring In Workspace? Huiya Anti-Slip Raised Floor & Vinyl Floor Benefits Your Business
2020/6/5 16:46:28
All of us at some point have been the victim of falls caused by slippery surfaces and all of them can be avoided with the non-slip floor. As its name implies, anti-slip floor covering the one that reduces the slipperiness of the floors, reducing the probability of accidents caused by falls. In this article, we will learn the importance of anti-Slip flooring and why you need Huiya non-slip raised floor & vinyl flooring in your business.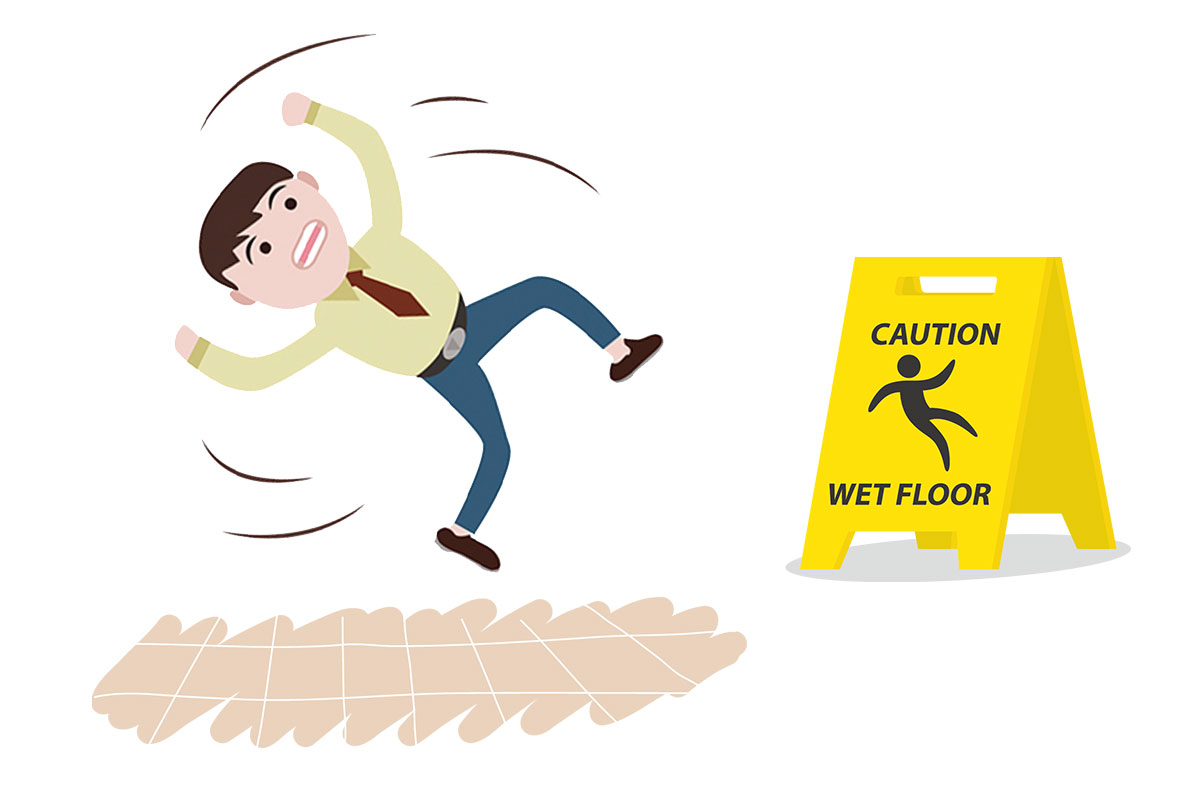 Benefits of Using Non-Slip Flooring In Your Business Workplace
Greater Security
Did you know that falls are the second leading cause of death from accidents on the planet? As information, approximately millions of people worldwide die each year as a result of these falls. These figures show that slipping is a great safety problem for our society, but as any problem has its solution, non-slip floors exist to avoid this type of accident.
Decrease In Damage Caused By Polluting Agents
The presence of dry (flour or dust) or wet contaminating elements generates a layer on the surface, preventing the foot from having direct contact with the ground and, consequently, can cause falls.
Non-slip floors reduce the slipperiness of these pollutants, since they have compounds that allow the human footprint to pass through the pollutants. All this makes the footprint have direct contact with the ground, to avoid falls and slips. Which makes them also ideal for gym flooring.
Reduction of Expenses For Work Accidents
The majority of workplace accidents are caused by slips, and considering that million of falls annually require medical treatment worldwide, these types of injuries at work are a great expense for employers. This makes them ideal as I know. For this reason, one of the biggest investments you can make to guarantee your safety, that of your employees and your clients, is to install non-slip floors in your company. In this way, you save money and hassles that can end up in court.
Multifunctional
The non-slip floor is practical for any productive sector: laboratories, workshops, kitchens, gyms, restaurants, factories ... This makes it adaptable to the needs of any industry, guaranteeing the safety of its employees, and of all those who transit over it.
Long Slip Resistance
There are two types of non-slip flooring, slip-resistant and long slip resistance. The latter is guaranteed to prevent and protect falls and slips, for as long as the floor has a useful life. This guarantee allows the combination of its components (aluminum oxide, zinc-carbon, and quartz). This reduces the probability of falls and slips to one in a million.
Strong And Easy To Clean
As if the advantages of non-slip floors were not enough, these floors are also very easy to clean, so you will save a lot of time in their maintenance. They are also resistant to falls from heavy machinery, so if you have a company with this type of equipment, and you want a safe and strong surface, non-slip flooring is your best option.
Simple and Quality Installation
The resistance and quality of non-slip floors is such that you save a lot of time and money, since they do not require constant repairs, they install very easily, and their maintenance is very fast. In addition, its maintenance is low cost, so, in addition to offering you a lifetime guarantee (in the case of prolonged slip resistance flooring), it does not require large and complicated investments for its conservation. The installation and maintenance of these floors is so simple, that it is not necessary to interrupt the activities in your home, business or place where you will place or maintain the surface.
Noise Attenuation
This is the ideal advantage for multi-storey buildings that seek the comfort of everyone who lives in the building, as it helps reduce the intensity of noise. It is also indicated for industrial buildings, which due to a large amount of machinery they operate, it is common for sonic contamination to cause stress, illness and decrease the productivity of its employees.
Huiya Non-Slip Flooring Benefits Your Business
The non-slip floor is a safe and comfortable option for all who step on it. It even has ergonomic properties, which contribute to the health of those who pass through it, especially at the level of the spine. If you have already decided to get non-slipping flooring for your work area, ask for a budget in AccessFloorStore.Com for the non-slip floor you need in your workspace, we have affordable and effective non-flooring raised floor system and vinyl flooring with the advantages mentioned above to benefit your business.
Non-Slip Industrial & Commercial Vinyl Flooring
Our Vinyl Flooring tiles and rolls for the industrial workplace and commercial building are designed with high non-slipping performance, maximum security in wet areas and any area where high levels of non-slip capacity are required such as hospital, activity tent, office, laboratories, gymnasiums, elevators, public restrooms, food industry, naval and air industry.
Non-Slip Raised Access Flooring
Huiya Raised Floors all come with a non-slip covering, such as the vinyl covering mentioned above which are ideal complementary to Huiya raised access floor systems for data center, office, clean room, server room, laboratory and other areas. Also, we have other non-slip floorings: Carpet (ideal choice for office raised floor), High Pressure Laminate (perfect for server room access floor and high-traffic areas).