Idea Surface Covering For GRC (Glassfibre Reinforced Concrete) Raised Floor In Office
GRC Raised floor is well known in the corporate environment, commercial establishments and offices, as it offers great benefits on cable management, versatility and sustainability. What's more it can be customized with decorative coverings to create aesthetic space. In this guide, we are going to talk about the suitable surface finish for the Glassfibre Reinforced Concrete raised floor used in office and commercial space.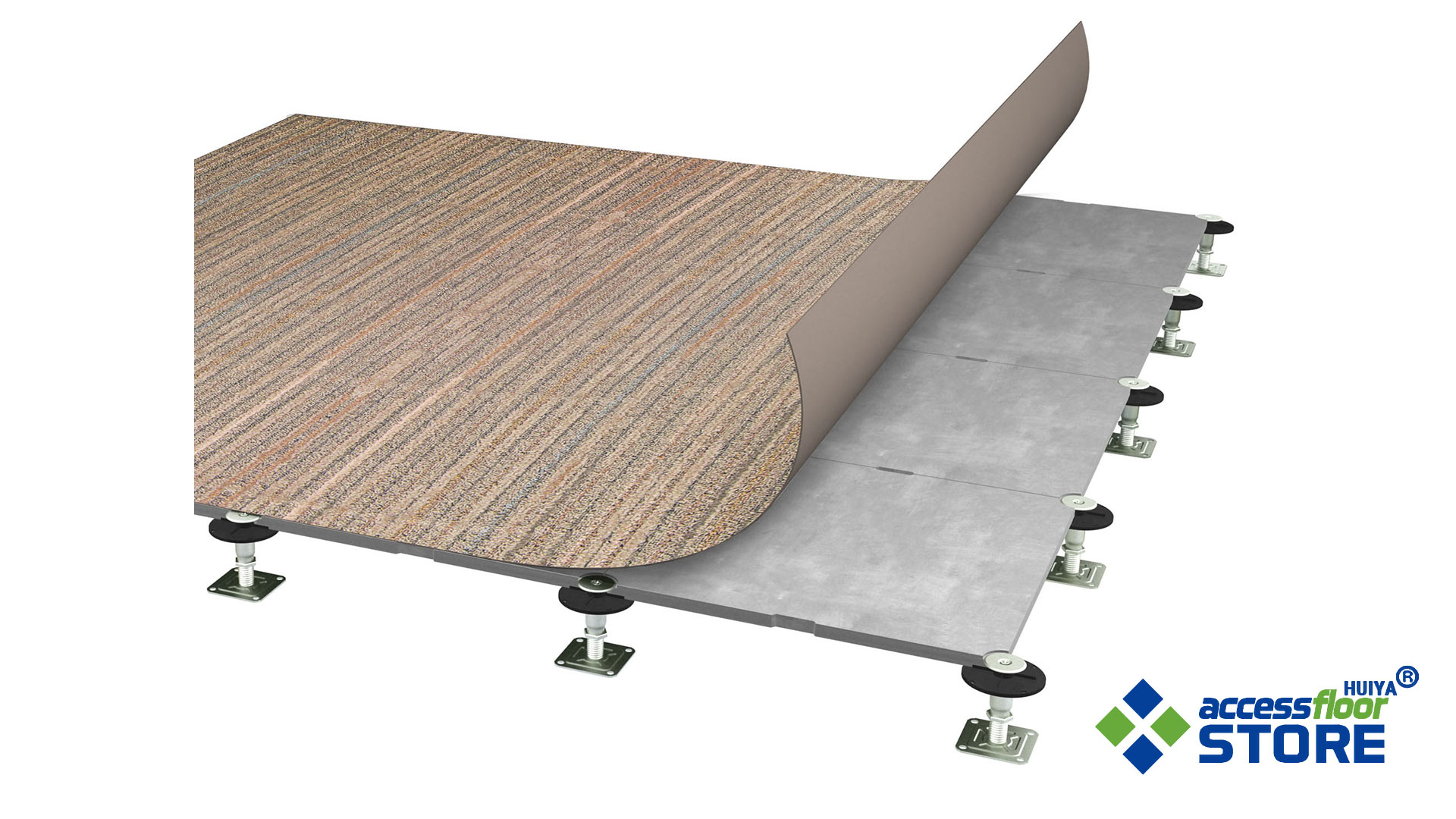 Best Covering For GRC (Glassfibre Reinforced Concrete) Raised Floor
The raised floor creates free space between the floor and the building's original floor, hiding wires and cables from the electrical, data, and voice network. GRC access floor among raised floor series is a modern solution that has won many fans due to its versatility and sustainability. The GRC raised floor is one of the best solutions for corporate environments that need practical maintenance and flexible projects that accompany the company's growth and turnover, without giving up design. Check out covering tips to personalize the bare concrete raised floor below:
Carpets: this covering has a huge range of patterns, textures, and colors that allow the personalization of the corporate environment. The raised floor carpet is also easy to clean and maintain and provides acoustic comfort. There are also carpet options with certifications that help to score sustainable construction.

Click-in or glued vinyl flooring: easy to install and maintain, click-in vinyl flooring is one of the most modern solutions for covering the GRC raised floor in the office. With a wide variety of patterns, especially woody, the vinyl floor still provides thermal and acoustic comfort to the environment.

Laminate flooring: with more affordable cost and a huge variety of patterns and sizes of rulers, it is installed through the click clamping system, which dispenses the use of glue and allows the use of the environment right after installation. It also features ease of cleaning and maintenance.
If taken care of, all of these raised floor coverings for GRC access floor panels can be reused in an eventual change of physical space.