How To Install GRC Raised Floor - Huiya Glassfibre Reinforced Concrete Access Floor System Installation
How To Install GRC Raised Floor? In this office concrete access floor installation guide, we show you the easy and fast ways to install Glassfibre Reinforced Concrete Access Floor step by step, covering how to layout before installing, how to fix GRC floor panels on subfloor, how to cut GRC panels for edges, and more.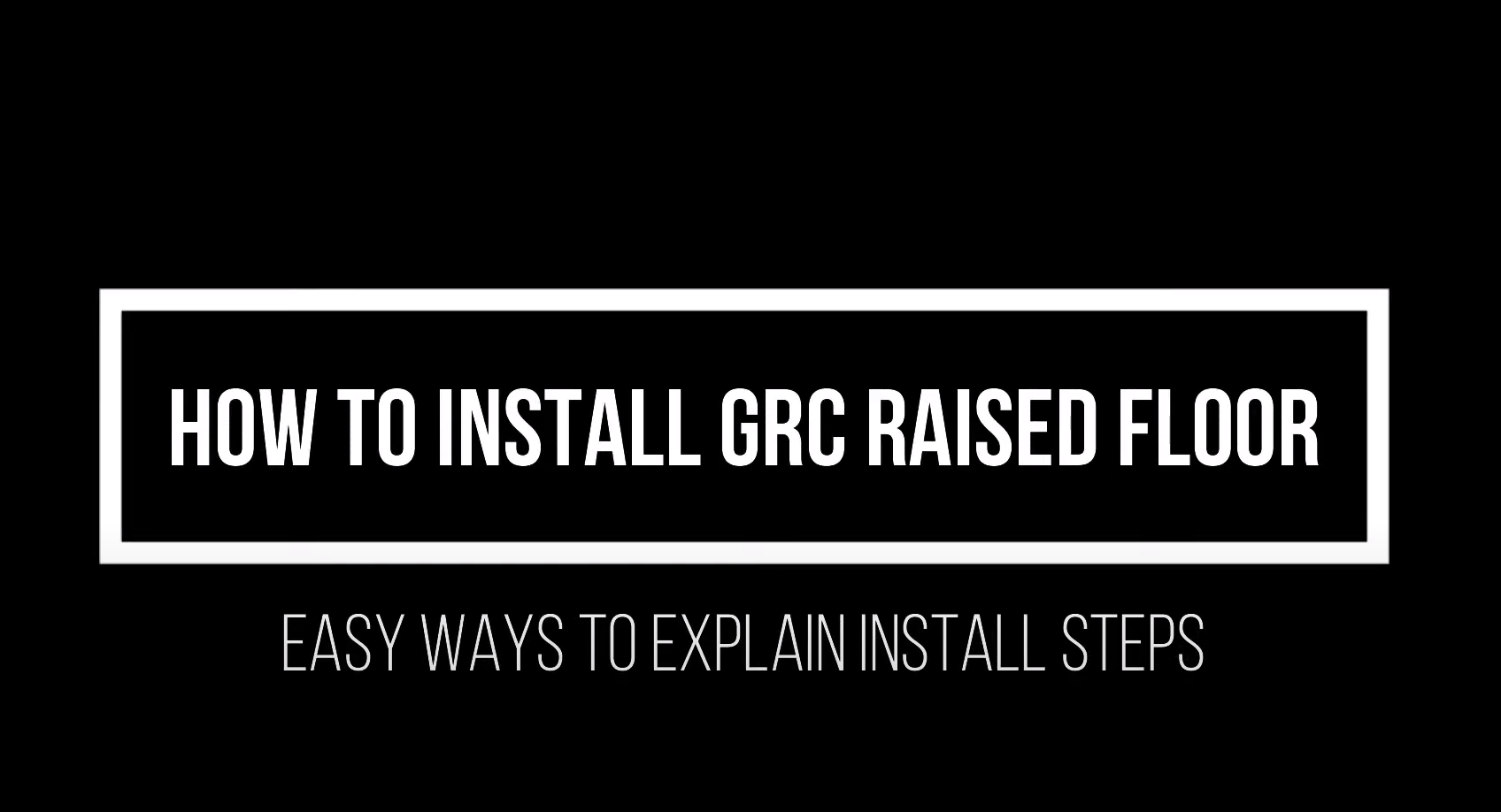 GRC Raised Floor Installation - How To Install Glassfibre Reinforced Concrete Raised Floor In Office?
As you know, easy to install and maintain is one of the main advantages of Huiya GRC (Glassfibre Reinforced Concrete) Raised Floor. Also due to its lightweight, durable and flexible, our GRC Access Raised Floors are very suitable for application in commercial areas, such as offices, hotels, banks, libraries, showrooms. Follow us to learn how easily and fast to install GRC Raised Access Floor System in office:
Step 1: Before install GRC Raised Floor, complete subfloor cleaning is the necessary beginning step.

Step 2: Set a point on the subfloor to layout pedestals and start installing the GRC access floor panels, sensible start point could reduce the cutting process and material loss.

Step 3: Place the raised floor pedestals in the accurate positions in sequence, and then fix the panel on them.

Step 4: Adjust pedestal height to maintain floor finish at same level, the difference in the height of the pedestal will damage the entire overhead system and bring safety risks

Step 5: Cutting panels to fit the edges. Measure the cutting size and drawing marks on the GRC raised floor panels

Step 6: Use stone handle cutting machine to cut panels. Note that: you need to use water drop to protect the cutting machine

Step 7: Apply the cut floor panels to finish edge installation

Step 8: Screw steel caps onto pedestals, in order to tight the GRC Raised floor together

Step 9: Finish GRC access floor installation, check out and adjust any defects, then clean up the spot
Now you know how fast and easily the GRC raised floor can be installed. If you are looking for an affordable and profitable office raised floor system for your business projects, don't hesitate to contact us, Huiya will give you satisfactory feedback.