Which Floor Is The Best Option For Commercial & Industrial Kitchens?
The issue of hygiene in industrial kitchens is one of the most common concerns for owners of bars, restaurants, and canteens. Depending on the material of the floor, cleaning industrial kitchens can be complicated, tedious, and very expensive. However, this situation can be changed. The first thing you should consider if you are the owner of a food outlet is to change the kitchen floor for another one that is easier to maintain and that provides greater security. Which floor would be the best option for commercial or industrial kitchens?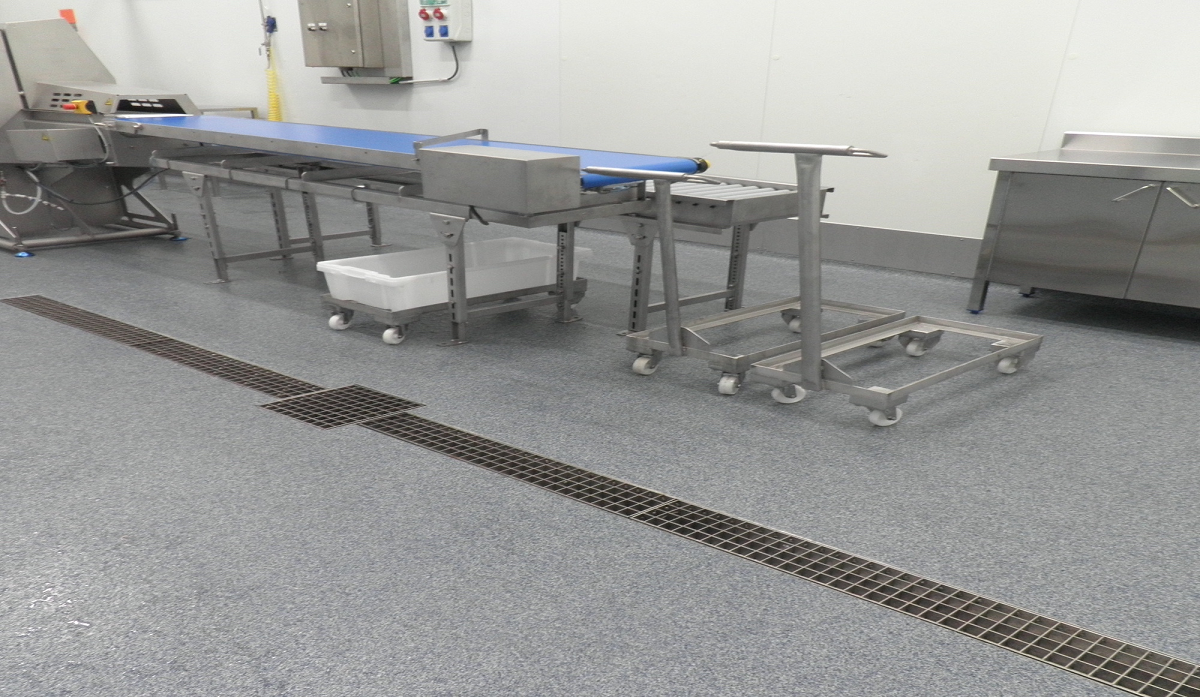 What Characteristics Should Industrial Kitchen Floors Have?
We know that there are many elements that will define the choice of flooring for your industrial kitchen because many times the texture of the flooring contradicts the comfort of cleaning and the color influences the detection of dirt.
However, in addition to these aesthetic and practical details, it is important that you take into account the characteristics dictated by current regulations since floors in industrial kitchens must meet specific requirements. Next, we name the most important requirements:
Non-slip floor
The kitchen is one of the areas most prone to workplace accidents; since a liquid on the ground can cause slips to any worker. The Technical Building Code establishes that industrial kitchen floors must be class 2 (that is, with a slope of less than 6% to resist slipping), in order to avoid slipping and falling. For this reason, our Slip Retardant Vinyl Floors for the food industry are made of anti-slip material and are class 2, a characteristic that will make this surface a completely safe place for your employees.
Very resistant materials without absorption
The sector where food, sharp objects, and other instruments are handled must be kept clean and must resist the traffic and impact of heavy and sharp objects, such as pots or knives. For this reason and according to the regulations, floors for industrial kitchens must be hard, with resistance to abrasion and not flexible. With this in mind, the tiles that we have available are composed of non-absorbent, resistant materials that do not yield to aggressive chemicals used in cleaning products.
Proper incline
The regulations indicate that the floor assembly must have a sufficient inclination to favor the drainage of wastewater. A precise incline causes any spilled water or liquid to settle in the corresponding drains. This action helps to facilitate cleaning and prevents odor-causing substances from being deposited, since the inclination allows no stagnant traces that can decompose. In addition, the grates located in the drains prevent access to rodents and other crawling animals.
Ease of cleaning
Of course, the standard emphasizes that the entire kitchen surface must be clean: from the exterior windows to the floor. Since food is constantly being handled in this environment, it is important that the floor is easy to clean. Cleaning industrial kitchens must be simple so that the neatness that must exist in a kitchen can be guaranteed.
PVC Flooring - Ideal for Industrial & Commercial Kitchens
When it comes to the food area, hygiene characteristics are more important than the decorative area, because this industry must meet high standards of care and disinfection.
Advantages of Vinyl Flooring for Industrial Kitchens
Vinyl Flooring is an element that has become essential in places where hygiene is essential, such as wards, hospitals, and of course, kitchens. Its characteristics of resistance, comfort, and easy maintenance make it the most viable option. Here are some of the most prominent benefits: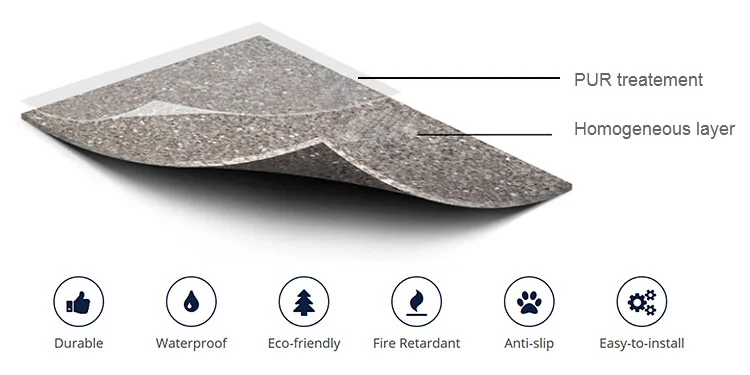 - Simple installation without the need to stop the commercial activity or remove the previous flooring.

- This material has one of the highest durability on the market compared to similar ones.

- Resistant to aggressive chemicals and temperature changes, so cleaning products or hot oil will not detect it.

- Simple to handle when cleaning industrial kitchens, since you only need water and a brush.

- Its arrangement reduces impacts and noise. Also, it is not flammable.

- Its non-slip condition makes it ideal for wet areas or where liquids are handled.

- Its comfort helps a much more ergonomic footprint, so you will also protect the health of your workers.
Huiya Homogeneous Vinyl Flooring Could Be The Best Choice For Industrial Kitchen
Huiya provides industrial vinyl floors for workrooms and the food industry that are ideal for your restaurant, bar or dining room. The Homogeneous Vinyl Floors that we offer at AccessFloorStore.Com are specially designed for construction sites and the food industry, including ease of cleaning. There are a variety of tiles available that are comfortable, safe, and make restaurant kitchen cleaning easy. For example, vinyl floor has the ability to imitate almost any material, such as porcelain, ceramic, resin, and even cement.