ESD Flooring - Definition, Types, Applications, Antistatic Resistance Standard & Best Options
ESD Floor is widely used in many industries, especially in data centers, clean rooms, and in the pharmaceutical industry. What is ESD Flooring? Why do we need ESD Floor in these areas? In this ESD Floor guide, you can get everything you should know about the industrial flooring.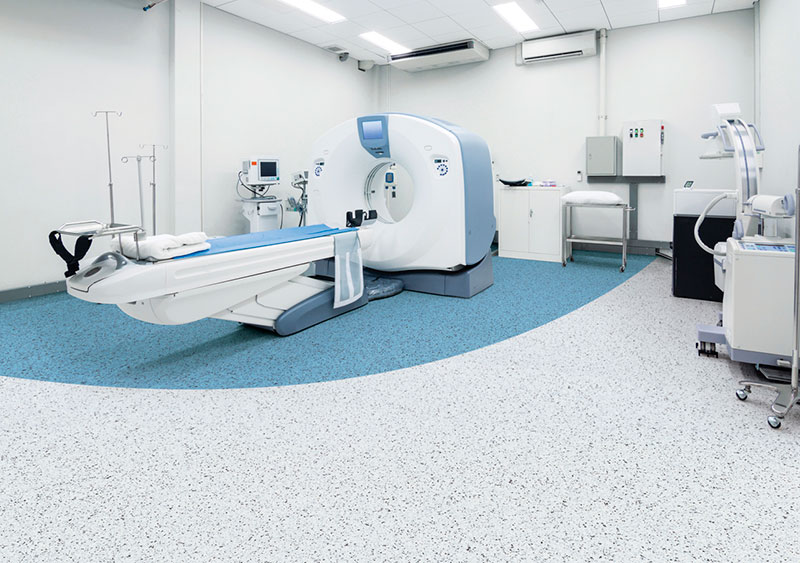 What Is ESD Flooring?
ESD floors are floor coverings designed to control the electrical resistance of the floor. This will prevent electrostatic discharge (ESD) events and they are also suitable for protecting hardware against ESD.
Composition and Manufacture of the ESD Floor
The floor system is made using an injection molding process in which thousands of tiny metal fibers are added to form a composite. This method ensures that the fibers are evenly distributed over the entire tile. This guarantees the long-term ESD performance of the tile. The stainless steel fibers are often visible on the surface of the tile. This is caused by the manufacturing process and cannot be prevented. It is an essential property of the product that ensures optimal ESD performance. In combination with a dark gray composite, the fibers are the least noticeable. That is why dark gray is the standard color in which we manufacture ESD floors.
Why Do We Need ESD Flooring?
In the electronics industry, one of the main causes of device failure is electrostatic discharge (ESD). An ESD event basically produces a spark (a micro-ray effect), which passes from one charged conductive surface to another.

This incredibly fast transfer of what was once a static charge (no movement) can cause fires, explosions, create heat, light, and even sounds. It is this unannounced spark that should be avoided or controlled.

In industries where electronic components or volatile chemicals are produced, static electricity can cause significant damage, injury, and financial loss. All active electronic components and equipment, e.g. Eg microchips, integrated circuits and machines are sensitive to ESD events.

To better understand the risk of an ESD event, so that our body can perceive an electrostatic discharge, it has to be greater than 3500 Volts. However, a discharge of just 20 Volts can cause the loss of information and damage critical equipment. Here is the importance of mitigating the effect ESD can cause catastrophic damage before we perceive it with our senses.
Where To Use ESD Flooring?
ESD floors are indispensable for the electronics industry, operating rooms or in environments where volatile or explosive chemicals are produced or worked. This includes areas with electronic sub-assemblies or facilities that work with flammable or explosive materials. Typical examples of this are productions for electrical components or clean rooms. ESD flooring also should be mandatory in areas where personnel work in standing operations and where it is impractical to use a conductive or static dissipative wrist strap, leg straps, heel straps, or shoes.
ESD Flooring Applications
Aerospace - Assembly areas, clean rooms

Pharmaceutical-Biotechnology - Research and development areas

Auto Manufacturing - Electronic manufacturing areas, chip manufacturing

General Manufacturing - Assembly Areas
Types of ESD Floor
According to the material - Carpets, vinyl, tile, epoxy self-leveling, rubber and resin floor that generally have a solid color and various finishing options, excellent chemical and abrasion resistance. Get know the differences between these ESD floor types here.
According to the anti-static method: Conductive Floor & Dissipative Floor, which are determined by the speed at which currents flow across or through a flooring material. Conductive OR Dissipative Floor? You can check out on our other guide about differences between Conductive OR Dissipative Vinyl Floor to get to know more information.
Resistance Standard of ESD Floor
In very simple terms, the greater the danger from an ESD event, the more conductive the pavement must be. However, the lower the resistance of a floor, the greater the risk of electrocution from discharge in the electrical network, so the resistivity of the surface must be balanced according to the risk of spark or static discharge inherent in the site of process.
To measure the ESD capacity of a floor we use the unit of electrical resistance or OHMs. To better understand this, the following graph illustrates the range that an ESD floor must have to comply with the applicable standards: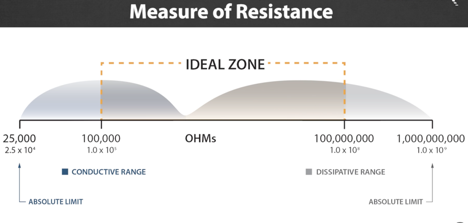 Therefore, the resistance of an ESD floor should be within the range of 1.0x105 to 1.0x108 OHMs.

Flooring materials measuring less than or equal to 1.0 x 10E6 are considered conductive.

Flooring materials measuring greater than 1.0 x 10E6 and less than or equal to 1.0 x 10E9 are considered static-dissipative.
ESD Floor Antistatic Resistance Verification Tests:
For this, the contractor must verify through the applicable tests and equipment to guarantee that the floor is within the range indicated above.
ESD Floor Applicable Standards:
ANSI / ESD S20.20-2014. General ESD rules.

IEC 61340-5-1: 2007. European equivalent of ANSI / ESDS20.20

DOD 4145.26-M. Safety Manual for Ammunition and Explosives

MIL STD 1686. Reference for ESD audits.

FAA STD 019F. Lighting protection, grounding.

Motorola R56. Telecommunications and DataCenters.

ATIS-0600321. Standards in terminal use environments.

IBM Data Center Recommendations. Standards for DataCenters.

NFPA 99. Standards for the care center of patients with risks of fire, explosion, and electricity.
Huiya ESD Vinyl Flooring - Your Best Conductive Flooring Option
Huiya Conductive Antistatic Vinyl Flooring provides high protection against static charges making it the ideal choice for control rooms, laboratories, information technology centers, semiconductor and electronics industries. Conductive performance is permanent and does not depend on air humidity or temperature conditions.
Our ESD Vinyl Floor Types & Applications
Conductive Vinyl Floor Tiles For Raised Floor: This type of ESD tiles are widely used as a functional floor covering in computer room, data center, server room, call center, and clean room raised floor systems.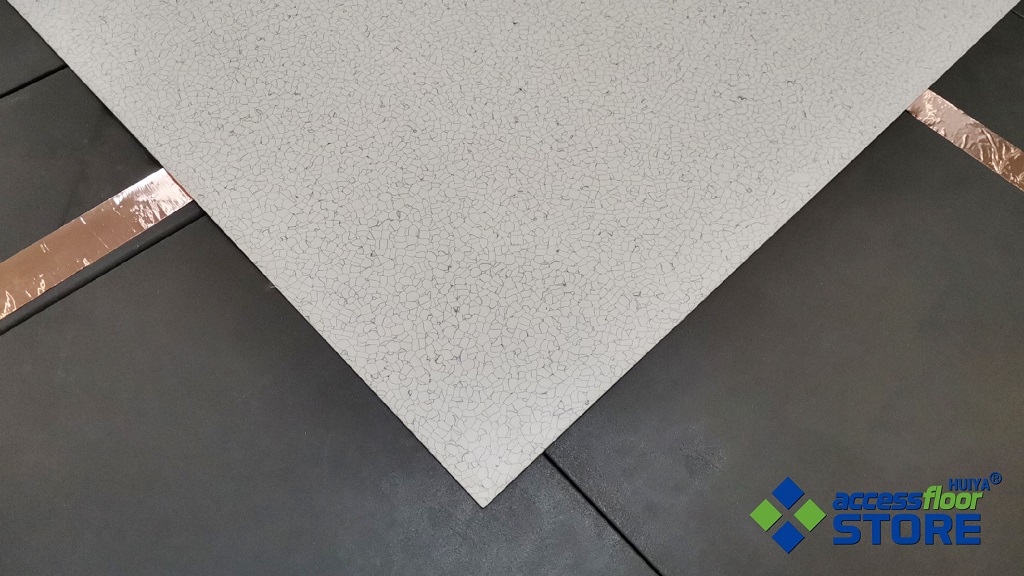 Conductive Homogeneous Vinyl Floor Rolls: Due to its construction and features, this type of ESD Vinyl floor is particularly suitable for object areas with heavy public traffic and intensive use, such as office, hospital and healthcare, hotels and points of sale, storage and service area, industrial premises and workshops, education and Laboratories, commercial areas.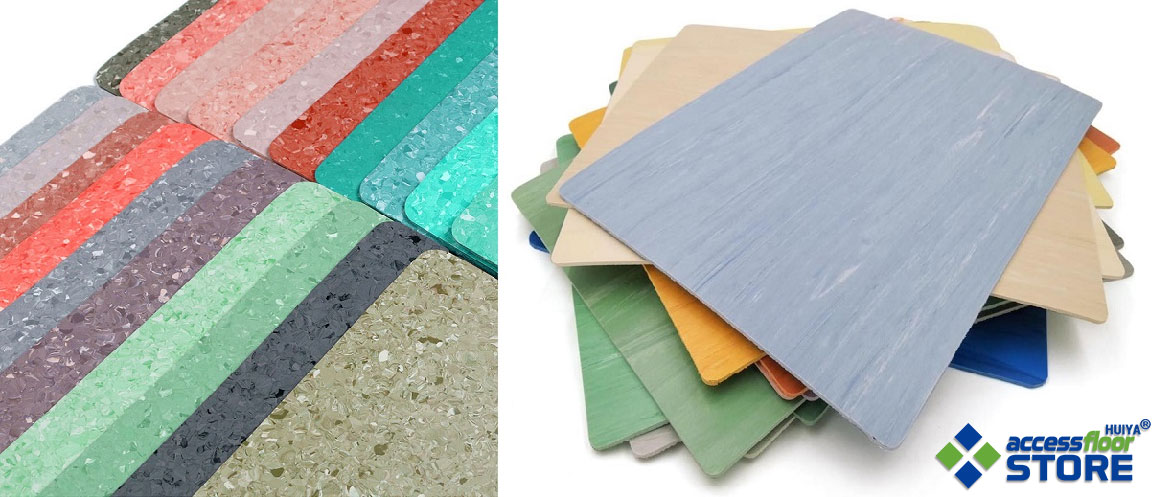 Important Advantages of Our ESD Vinyl Floor
Easy click-and-use installation

Manufacturer's guarantee certified according to ISO9001

20+ years expected service life

ESD floor in an attractive, modern look

Chemical resistant

Reduces dust and noise

Exceptional Durability - Compatible with forklifts and pallet trucks

Safe - excellent slip resistance

Warm - insulation of the floor against cold and moisture

Fire retardant - Class 1

Antistatic and therefore conductive

Reduced wear

Easy maintenance

Low operating cost of living

Relocatable