How To Install Peel and Stick Vinyl PVC Floor By Yourself?
As the name suggests, the peel and stick vinyl floor (self-adhesive PVC floor) is made of small tiles or planks that adhere directly to the floor surface. Not only are they very cheap, but they can also be installed by almost anyone, even children. Modern peel-and-stick flooring can mimic many standard flooring types, including ceramic tile, stone, wood, parquet, and even abstract patterns. You can also create visually interesting patterns by mixing different tile patterns together in a large paving area.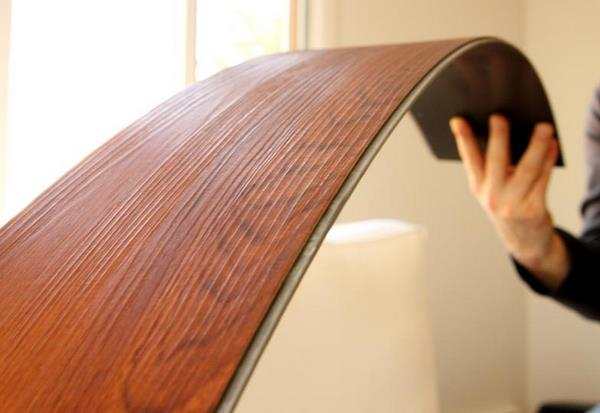 Peel & Stick Vinyl Floor Installation Tutorial
This type of flooring is easy to install and inexpensive, while how to install the Peel and Stick Vinyl Floor by yourself? Here we guide you to lay peel and stick PVC floor in your house step by step:
Step 1
Measure the length and width of the area where you will install the flooring. Multiply the width by the length to find the area of square footage, which will determine how much flooring you need. Add 10% to this number to account for excess in case you need extra material or to replace squares.
Step 2
Use a level to make sure the subfloor is straight. If the base floor is level and linoleum or vinyl is currently installed, the new tiles can be installed directly onto the existing floor.
However, if ceramic tiles, parquet or other flooring have been installed, this flooring material must be removed. Use a crowbar to pry up the old materials and then use a solvent to remove the old adhesive.
Step 3
Clean the entire basement floor surface. If you will be installing the new floor over existing vinyl or linoleum, thoroughly clean the floor before you begin installing the new tiles.
Step 4
Use the length and width measurements to find the center of the room. Place four peel and stick tiles at this point on the floor, all four corners aligned together at the center point.
Start working outward from these four tiles, placing them around to enlarge the square. This will keep the tiles aligned, but you need to check the alignment regularly with a tape measure.
Step 5
When you reach the walls, you will probably need to cut the squares of the tiles so that they fit snugly in place. Measure the width from the wall to the last tile you placed. Take a tile and cut it to size using a razor or utility knife.
Step 6
Apply a colored sealant to any cracks or places where the tiles do not line up properly. Remove any excess sealant with a clean, dry cloth. Allow the sealant to dry completely before using the floor.