Flooring's Slip Resistance Rating According To DIN 51097 and DIN 51130 Standard
In choosing the material that your project needs, while satisfying the aesthetic and functional part, certain specifications must be met depending on the use that you want to give it and the place where it is placed. When a covering material is chosen for a floor, it must comply with the existing standards in the technical building and especially the standard dealing with the slip resistance rating of floors. In today's article, we talk about the most used standard for Slip Resistance Rating of flooring in the global market.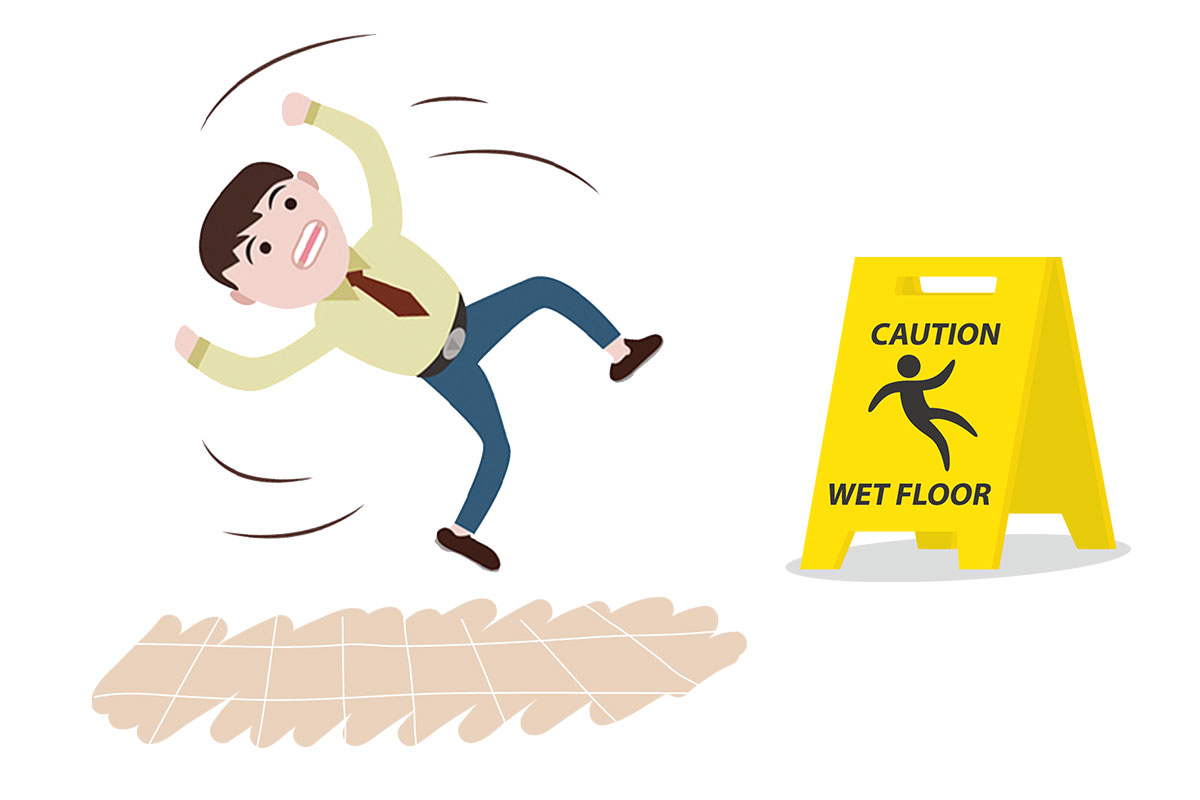 Slip Resistance Is Important For Flooring
The slip resistance is an important factor when it comes to safety in the workplace or in public facilities. Accidents caused by tripping, slipping, and falling, also known as SRS accidents, are the most common cause of occupational accidents. They are responsible for 35% of all accidents at work and every day around 1000 people fall at work. The downtime costs for absenteeism caused by tripping, slipping, and falling alone cost the world economy billions of euros per year. These figures make it clear how important anti-slip protection is for health protection for employees and also economic safety for entrepreneurs. Anyone who has recognized this faces a new problem.
In the private sphere, there is no obligation to provide materials on the floors with anti-slip properties, however, it is common sense that this will prevent slips and falls not only in elderly people or with accessibility requirements. The whole family will appreciate this property. The recommendation is to select first by anti-slip property and then by design. Any non-slip category makes it more eligible than one without these properties. If we make a kitchen or a bathroom, we are not interested in the floor or ceramic resisting frost, a very important characteristic for terraces, facades, etc.
Which measures help to ensure adequate slip resistance and what do the standards for slip resistance actually mean?
DIN Slip Resistance Standards for Flooring
The slip resistance for floors and floor coverings is determined according to the industrial standards DIN 51130 and DIN 51097, which are the most commonly understood methods of testing the slip resistance of a tile is the ramp test which generates an R-Value ranging from R9 – R13. The industry-standard DIN 51130 is designed for general work areas. The industrial standard DIN 51097 is relevant for wet barefoot areas, i.e. swimming pools, shower, and changing areas. These two German National Standard test methods used by all of the European tile manufacturers meaning that slip resistance information will always be available for you.
DIN 51130 Slip Resistance Standard
With DIN 51130 a test is carried out according to the following criteria. The floor covering is placed on a rack for testing and 200 ml of specified motor oil is applied per square meter.
The test person walks over the surface with a defined work shoe while it is slowly lifted. The test person walks on the floor covering at an increasingly steep angle. The moment when the test person slips or feels insufficiently sure-footed is decisive. The angle of inclination of the pavement achieved in this way or is measured, resulting in classes.
Slip Resistance Ratings According To DIN 51130:
R 9 slip resistance up to an angle of inclination of 3 ° to 10 °.

R 10 slip resistance up to an angle of inclination of 10 ° to 19 °.

R 11 Anti-slip up to an angle of 19 ° to 27 °.

R 12 slip resistance up to an angle of inclination of 27 ° to 35 °.

R 13 Slip resistance up to an angle of inclination of over 35 °.
DIN 51130 is mainly used to define the anti-slip properties of workplace mats and anti-fatigue mats. This is an important decision factor for choosing the right workplace mats to ensure the desired and necessary occupational safety.
We offer a wide range of workplace slip resistance vinyl flooring and raised floors with excellent anti-slip properties.
DIN 51097 Slip Resistance Standard
The structure for the test according to DIN 51097 is similar to the test according to DIN 51130. The difference is that water is applied to the flooring instead of engine oil and that the test person is barefoot.
The following security classes according to DIN 51097 are determined in this structure:
A efficient slip resistance up to an angle of inclination of 12 ° to 18 °

B efficient slip resistance up to an angle of inclination of 18 ° to 24 °

C efficient slip resistance up to an angle of inclination of over 24 °
Based on the test set-up of DIN 51097, this is used in particular to classify anti-slip mats in the leisure area and for swimming pool mats.
Which Slip-Resistant Flooring Is Suitable For Your Company?
As you can see, the DIN standards for slip resistance are designed for completely different areas. Nevertheless, entrepreneurs and decision-makers regarding occupational safety are left in the dark as to which flooring is suitable for the respective application. The Din standards only give an indication, a rough guideline. However, when it comes to the demands on resistance, resistance to oils, greases, and chemicals, installation, and cleaning, additional help is needed.
As one of the leading suppliers of workplace flooring - Raised Floor System & Vinyl Flooring and with more than 20 years of experience in the field of floor safety, AccessFloorStore.Com is your reliable and competent partner.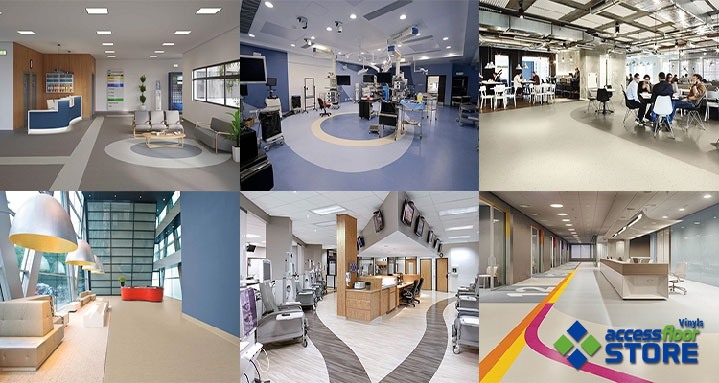 Our friendly service team is at your disposal if you have any questions and our experts are happy to arrange an on-site appointment at your company.