News Tag
Products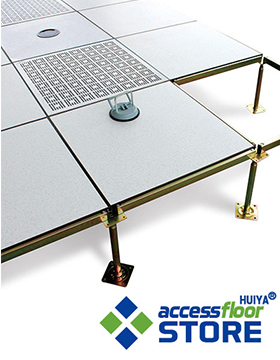 How To Install Peel and Stick Vinyl Tile on Concrete Floor | Self-Stick Vinyl Tile Installation
2020/11/28 17:36:02
No matter what your budget may be, self-stick vinyl tile (also known as self-adhesive vinyl floor tile) is a great flooring option. It's affordable, durable, and comes in a variety of styles. They're also highly resistant to dents, stains, and scuffs. So today, we're going to go over how you can install self-stick vinyl tiles on concrete for your new house.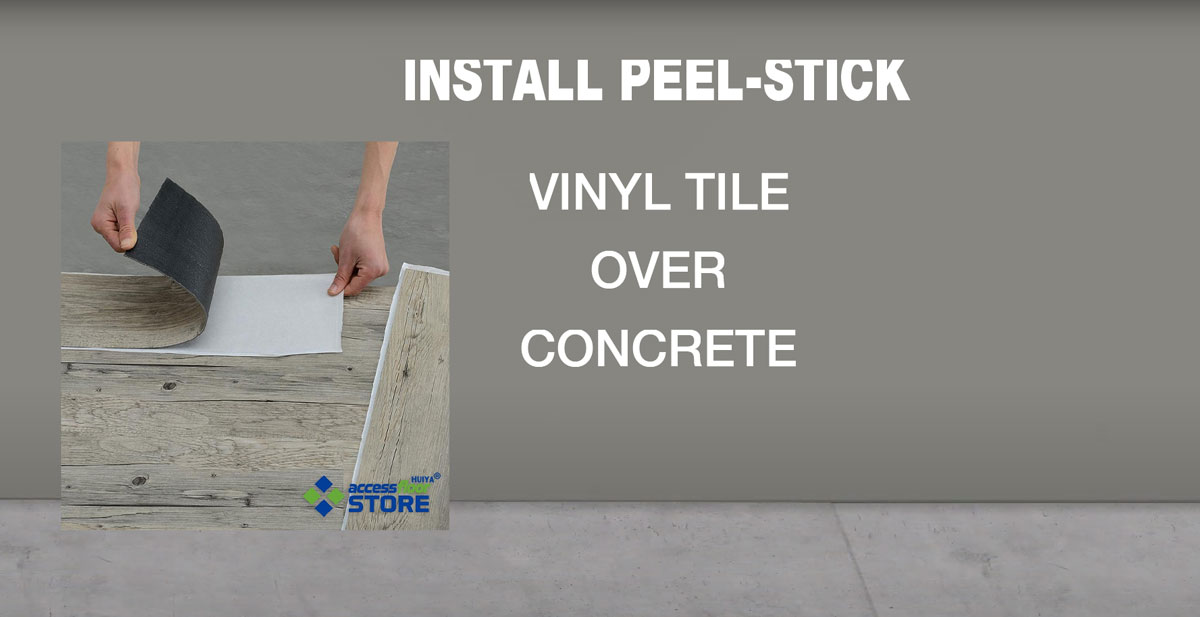 How To Lay Peel and Stick Vinyl Tile On Concrete Floor?
Most vinyl tiles sold today have a peel-and-stick backing. It's a good product that makes the job of installation a little easier, which is why homeowners love it. Here we will guide you to lay peel and stick vinyl floor on concrete step by step. The adhesive is already on the back of the tile. All ready to go? Let's do this.
Steps To Install Peel and Stick Vinyl Tile on Concrete:
Step 1: Prepare Tools and Resources
Before you go ahead and get your floor started, make sure you have all the right resources. Tool wise, you'll need a tape measure, a chalk line, a utility knife, a carpenter's square, and a roller. Your subfloor will determine what you'll need to prepare it, for a concrete subfloor, you would need more materials and tools such latex floor primer, chisels, concrete fillers, or other items to make the surface smooth and clean.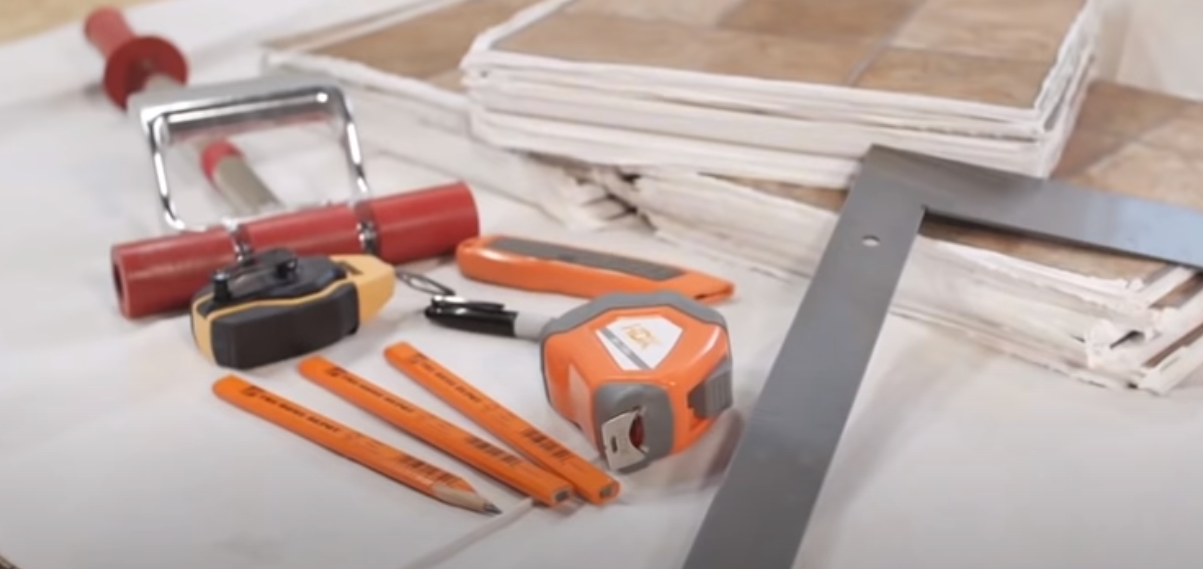 Step 2: Stock Peel & Stick Vinyl Tiles In The Location
It's important to point out that vinyl flooring must be used in a temperature-controlled environment before, during, and after installation. In fact, not acclimating the products for 48 to 72 hours in the room of installation may result in the failure of the adhesive. So peel and stick vinyl tiles must be stored in the locations for 48-72 hours prior to installation.
Step 3: Subfloor Surface Preparation
Installation requires that you first properly prepare the subfloors before laying the tiles. Self-stick vinyl tiles can be installed over a variety of subfloors, including concrete, plywood, or sheet vinyl. No matter what the surface, it must be free of old adhesive, moisture, and dust. It must be smooth before any tile installation. For porous floors like concrete, you'll need a latex floor primer. The primer must dry completely before any installation occurs. You can get know more details on how to prepare a concrete subfloor for vinyl tile here.
Step 4: Plan Out The Installation
With backing still on the tile, begin mapping out your tiles. Start by identifying the center of the room. Measure out the length and width of the room and draw guidelines from the center of each wall using a chalk line. Use the intersection of your lines to find the center of the room.
This is a crucial step and will make sure you have enough tiles to finish the room. Make sure all tiles are from the same lot and batch. Mixing tiles and planks can cause visual inconsistencies.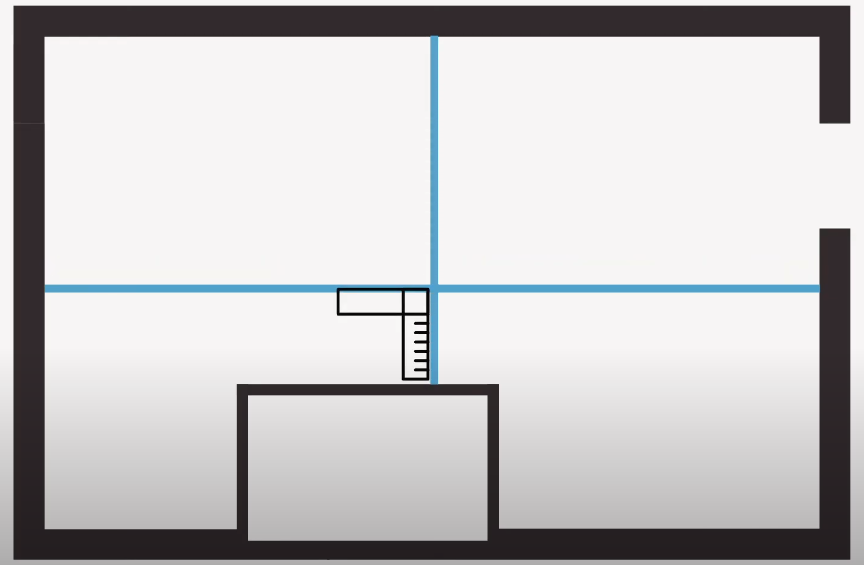 Step 5: Place The Self-Adhesive Vinyl Tiles
From the center out, start to place your peel and stick vinyl floor tiles. Avoid space at the edges of the room by adjusting the arrangement of the tiles. You don't want less than 6 inches.
Step 6: Peel The Backings and Apply The Tiles
Remove the backing from the first placed tile in the center of the room. Press it down firmly. To keep the work area clean, have a trash bag or small can handy while you work to collect the release papers as they're removed. The next tile should be installed tightly against the edge of the initial tile. Install the remaining tiles in a step pattern, working one section at a time.
Step 7: Cut and Fix End Tiles To Fit Edges
It's possible that the last tile in a row may need to be cut to fit. Trim the tile by placing it over the last full tile. Then place another full tile against the wall. Use this method to mark a cutting line where the tiles overlap. For irregular cuts, make a pattern and transfer it to a tile. Score the top of the tile gently. Test the template to ensure it fits. Then if it's set, you can remove the backing and place the tile. Be sure to place the cut against the wall.
Step 8: Roll Your Installed Vinyl Floor
To assure your tiles are set firmly, it's important to use a roller on the finished tiles. Roll back and forth in both directions to bond the tiles to the floor. Install the wall base and moldings to complete the project. Once finished, we suggest waiting five days before washing the floor.
Self-stick vinyl tiles are not only easy to install, they're a beautiful addition to your home. Plus, they're extremely durable and maintenance-free. What to order some cheap but high-quality peel & stick vinyl floor tiles or have any more questions about this type of vinyl flooring? Feel free to contact us now, we will give you more professional suggestions.