The Perfect List of Worldwide Raised Floor Companies
You must have walked over several raised floors not realizing it but multiple companies manufacture the same. If you entered corporations, the floor beneath you felt different. Now, you're starting your own company, and terms like access floor and drop-away ceilings are thrown at you. Well, you don't need to sweat it because we've come up with a list of companies providing access floor solutions. We've researched and fetched them individually with website access so you can easily identify the one best suited to you.
What is an access-raised floor?
Let's first define these to you so you're not left with random ideas about it. Access raised or double floor is a set of panels designed to cover the original floor a few inches above. Different types of corporate offices require flooring solutions more importantly because of the running cables and wires. Offices have a bunch of equipment including computers, AC units, heaters, and more that have cables connected. Imagine having an office where all these wires and cables are sprawled across the office. It's an ugly sight for any office.
Therefore, access floors that are elevated above the original floor provide storage capacity for wires and long cables.
Similarly, places like data centers get heated up due to the continuous running of servers. Access floors are the perfect source to help with ventilation, cooling, and airflow management and distribution across the room.
Now that you know what an access floor is and why it is needed, let's quickly get to the list of access floor suppliers.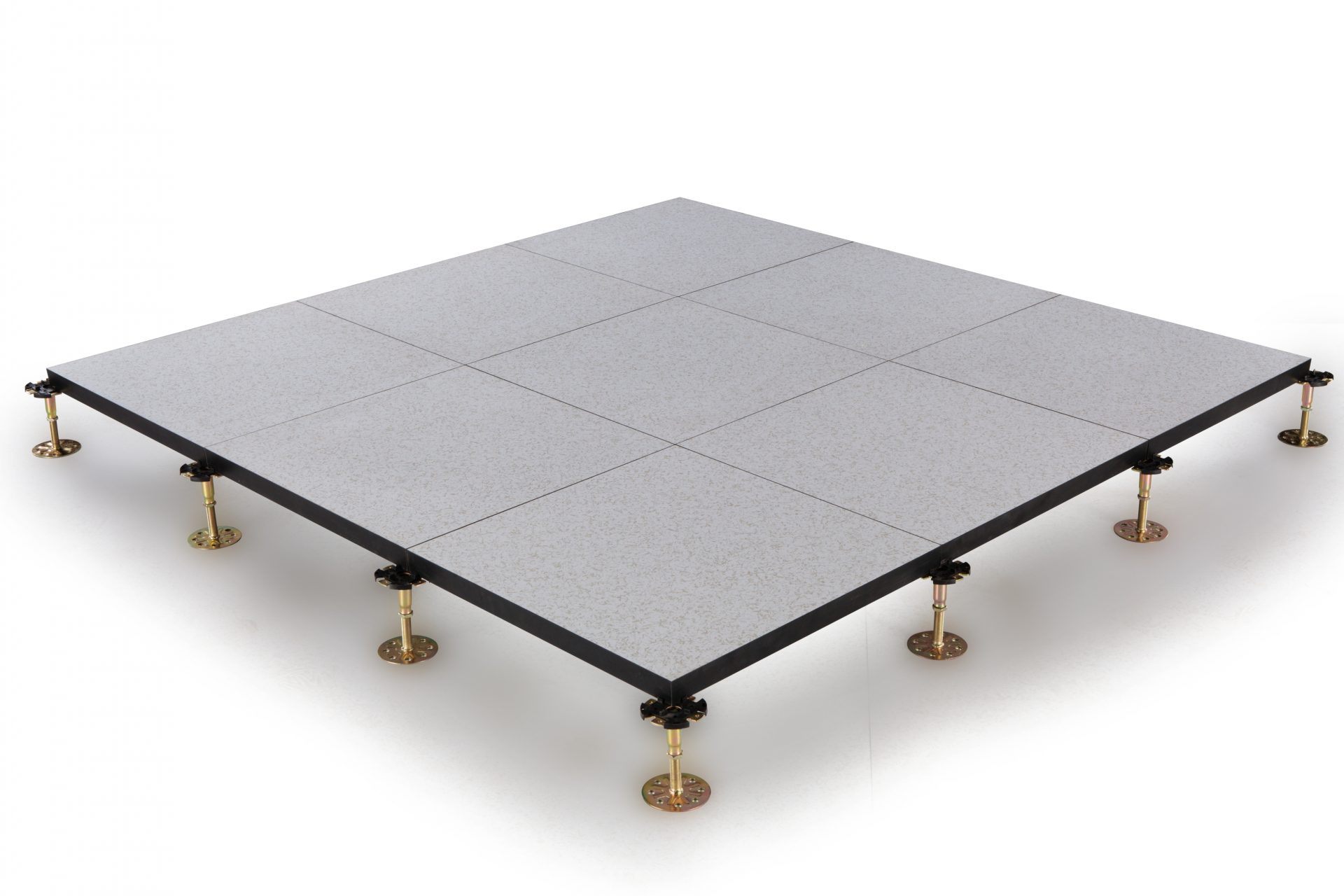 The Perfect List of Worldwide Raised Floor Companies
Here, you will find some of the best companies across the globe. We've tried to list down just six because these were among the most chosen companies from several industries. Now, let's take a look at the list.
This LA-based company has served its customers in the data processing and IT industry for more than 35 years. They have served the access floor industry for more than 20 years. They have a complete line of raised floor products and services, offering both new and refurbished access flooring to their customers. Their services include consultation of the type of raised access floor required, installation of panels, maintenance and care, and floor disposal.
Floorwise is an access floor company in West Australia with more than 2 decades of experience in high-quality floor coverings. They have a team of estimators, layers, and installers laying down premium flooring at affordable rates. Their services range from floor preparation, water-proofing, and moisture, concrete care, custom and feature work, etc.
Senqcia is based in Japan. It is a chains and building solutions company that also specializes in raised floor systems. Theirs is an age-old firm establish way back in 1964 and they have worked on product development as pioneers with high-level technologies. Their product category includes applications for office floor, computer room floor, clean room, seismic floors, and underfloor air conditioning systems.
Kleiberit is an adhesives and coatings company located in Germany. Besides this, their field of applications involves access to the raised floor as well. Their services include a wide variety of substrates like wood, aluminum, metal sheeting, plastic covering, and carpet covering, among others. Today Kleiberit is an established company and is known as one of the most modern and innovative research and production centers worldwide.
Petral is a fairly recent Italian company that has begun making waves in the market among its competitors. They specialize in raised access floor systems. They stand out for their distinguished technological innovations in this field. Their extensive work has covered over 50 countries across the globe. The Petral products are certified according to the European Standard along with ministerial approvals. Their solutions range from offices to data centers, and terraces.
Polygroup is a European company in Spain and has been around since 1975. They are currently a benchmark for innovation in the flooring industry. This company manufactures advanced raised access floor solutions under the Gamaflor brand. Polygroup has worked on projects spanning worldwide in over 60 countries. Their USP is that they keep a close connection with architectural firms, engineers, and interior designers. This gives them a 360 degree perspective of the technological needs of each sector. Their product floor coverings include porcelain, granite, light finishes, natural wood, carpet, and stainless steel. And their raised floor Gamaflor products cover full steel, PAC, bank, structure, outfloor, panels, and accessories.
We hope this list provides the perfect comprehensive information that best suits your company requirements. We at Access Floor Store hope that through this list you make the right selection in premium access flooring solutions. We have our local store and international business as well where we supply access floor products. You may contact us for more information.
Reference:
https://www.computerfloorpros.com/
https://www.floorwise.com.au/
https://www.senqcia.com/
https://www.kleiberit.com/
https://en.petral.it/
https://accessfloorpolygroup.com/
Plagiarism checker: