How To Choose the Best Tile for Raised Floor To Achieve Amazing Look?
Beautiful tiles are a key element in most raised floor projects, and brilliant ones can set the tone & aura of an office room. In short, if raised floor makes your room functional, a beautiful tiling work can give your space a polished, finished look.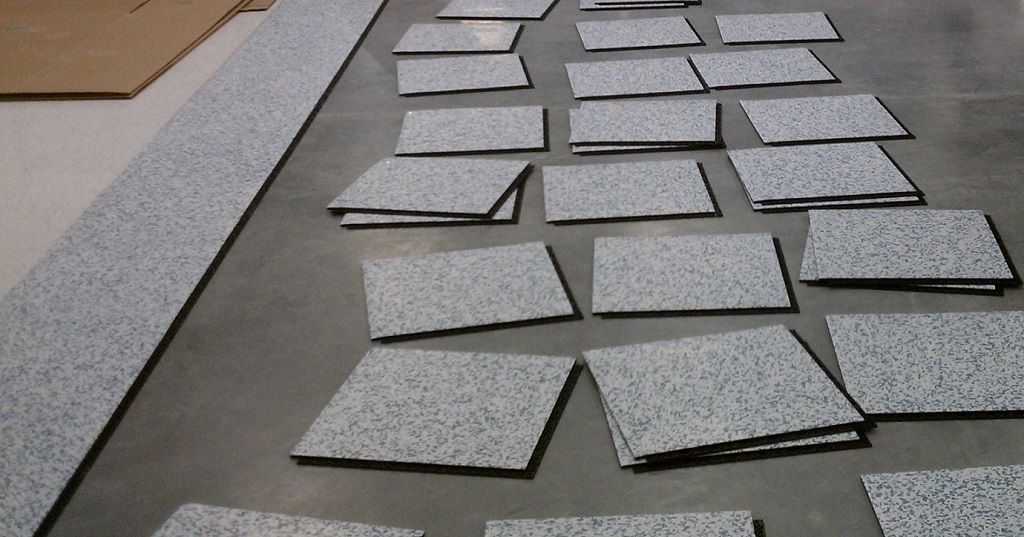 With the abundance of options available in the market, it isn't easy to choose the right one.
The right way to think of tiling is at the initial stage of raised floor construction. You can even consult HUIYA for intriguing inspirations. Our designers will walk you through varied colors, multiple patterns, and diverse textures. Before putting best assorted selection in front of the client, we even take a step further to note down the room's existing color, the ambiance you want with the surface, and the amount of foot traffic the area will encounter.
Truth to be told, choosing a tile is not as easy as it looks. It takes lots of consideration. Besides, there's a big commitment to your tile decision for many years. If you want to make an informed decision, you need to follow a few tips. In this blog, you'll learn how to pick the perfect tiles for your next raised floor project.
4 Steps To Choose The Right Raised Floor Tile
1. GIRD YOUR BUDGET FIRST
Tiles form one of the key design elements of raised floor system, and one must not compromise on the quality even with the tight budget. Believe us; you don't want to spend money on fixing the worn-out tiles. Thus, look for budget-friendly yet excellent tile options for your office raised floor.
Some of the best budget-friendly tiles are:
Porcelain and Ceramic Tiles - Both of them are stronger, durable, stain-water resistant, and are easy to maintain. Porcelain and ceramic tiles look similar after finishing, and it's fairly tough to tell the difference.
Luxury Vinyl Flooring Tile - Vinyl doesn't disappoint in terms of look, appeal, and performance. Despite being affordable, the luxury vinyl tile scores 10 out of 10 on quality, durability, and longevity. Vinyl flooring are becoming a trendsetter on office décor.
Laminate flooring tile - If you are looking for something similar to hardwood flooring, you'll surely be going to love laminate. Globally renowned for their realistic wooden look, laminates are often more affordable and typically last 10 years.
2. LOCATION
The choice of tile is also influenced by its location, i.e., where the raised floor will be installed. Is it for data centers, call centers, pharmacies, or IT spaces? There's a specific tile requirement for each room and one must choose precisely.
For IT premises, a tile must meet the following criteria:

ESD (anti-static flooring) Tileadaptive architecture

Easy to clean and easy to maintain

Fire and water resistance
You have to choose a flooring material that could withstand long-term wear and tear. Some of the best tile options for raised flooring are High Pressure Laminate (HPL), Hard surface tiles, Vinyl Composite Tile, or VCT.
The bottom line is, proper planning and research are a must before selecting raised floor tiles. Whether it's for a data center or modern offices, you will be able to choose the right materials accordingly.
3. CHOOSING THE RIGHT COLOR
This is where things take an exciting turn. The tile color will have a considerable impact on the overall look of your office. It would be best if you chose the shades consequently. The good news is, it's not that difficult.
For a smaller office room, go for all white tiles look to make a small room look bigger. However, they can be difficult to clean daily.

If you wish to add a little dramatic, go for dark grey or natural stone-colored tile. They don't require much cleaning effort and can easily hide stains or dirt.

For a relaxed ambiance, cream, beige and natural tone tiles work perfectly for a calm look.
4. SEE SOME SAMPLES
Since seeing is believing, we would recommend you to get some samples and see how each color blends in the room.
Natural colors can easily adapt to the interior décor of the office and will look great even if your style changes throughout the years. A simple sample test would give you a clear idea of whether a color is stimulating or soothing.
Now that's the windup and pitch. Hope this blog will help you pick the perfect tiles for your next raised access floor project. The right tile can give an instant lift and quickly transform any space into a brilliant saga. Your selection of tiles can bring the different elements of design together. If you take all the factors mentioned above into account, we are confident you'll get the most suitable tiles for your office raised flooring.
Are you looking for inspiration? If yes, then checkout HUIYA to uncover lots of ideas and brilliant concepts. Amid years of experience, HUIYA crafts your vision into reality and makes raised flooring a hassle-free quest.