Why SPC Vinyl Flooring is Better Than WPC Vinyl Flooring?
Why SPC Vinyl Flooring is Better Than WPC Vinyl Flooring?
Whether you are remodeling a house, building from scratch, or adding to an existing structure, flooring must be your consideration. Hardcore flooring has become very popular in-home design. Homeowners choose this type of flooring because of its stylish beauty and relatively affordable price. When implementing hardcore flooring, there are two main types, SPC vinyl flooring, and WPC vinyl flooring. Both have their advantages and disadvantages, but in our opinion, the obvious winner is SPC vinyl flooring. This article will discuss four reasons why SPC vinyl flooring is superior to WPC vinyl flooring.
There is some similar characteristics of SPC and WPC flooring.
SPC and WPC vinyl flooring are constructed in a similar way, also, both types of vinyl flooring are completely waterproof. Their structure is as follows: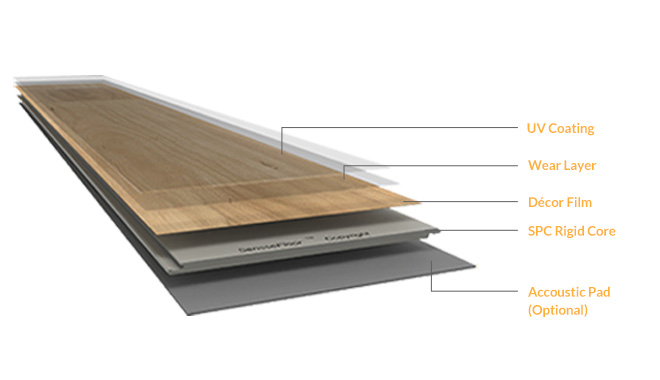 Wear-resistant layer
This is a thin and transparent layer that provides scratch and stain resistance.
Color Film layer: This is the layer printed on the floor pattern and color.
Core layer: This is a waterproof core made of stone-plastic composite material or wood-plastic composite material.
Base: This is the base of the floor made of EVA or IXPE.
After knowing the main difference between SPC and WPC vinyl flooring, we can know the advantages and disadvantages in an obvious way. The biggest difference is that SPC and WPC have different core composites. SPC stands for stone plastic composite, while WPC stands for wood plastic composite. In the case of SPC vinyl flooring, the core consists of the limestone, polyvinyl chloride and stabilizers. In the case of WPC vinyl flooring, the core is composed of recycled wood pulp and plastic composite materials.
Now that we've laid out the main similarities and differences, we'll discuss why SPC vinyl flooring is the better choice over WPC vinyl flooring.
Durability
Even though WPC vinyl flooring is thicker than SPC vinyl flooring, SPC is actually more durable. SPC is much denser which means it is more resistant to damage from heavy impacts.
Price
In terms of price, SPC is the more affordable of the two. Then SPC is the best choice if price is an important factor to you.
Formaldehyde
Formaldehyde can irritate the skin, eyes, nose, and throat. High levels of exposure may even cause certain types of cancer. There are formaldehyde issues with WPC vinyl flooring. In fact, most wood floors contain a certain level of formaldehyde. This is due to the presence of the resin used to press the wood fibers together. Some certain types of wood laminate flooring contain dangerous levels of formaldehyde.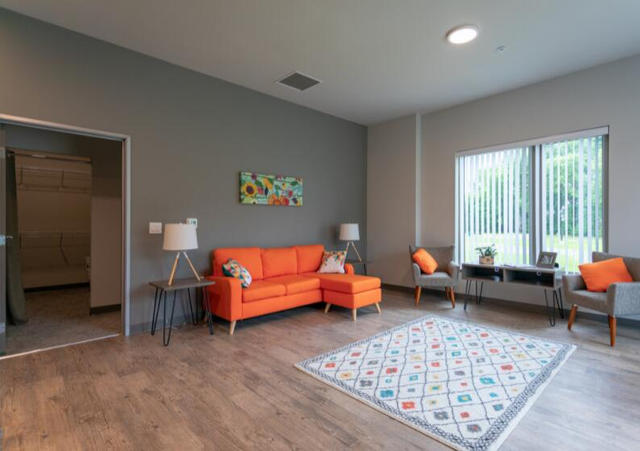 Waterproof
This is one of the biggest factors in choosing an SPC vinyl. It is 100% waterproof, which means it can be installed in kitchens, bathrooms, laundry rooms and restaurants without worry.
Stability in Temperature Fluctuations: With the stone construction, the SPC core is more stable in environments with temperature changes, such as cabins, homes with AC units and homes with humidity fluctuations.
Easy Maintenance and Cleaning
SPC flooring is designed to be easily cleaned with regular sweeping and mopping.
These are the differences between SPC and WPC vinyl flooring, you can see it obviously why we believe that SPC vinyl flooring is better than WPC flooring. SPC vinyl flooring provides a durable, safe and affordable solution for your home design needs. You can find many different colors and patterns, and also specifications.