What is 3D PVC Wall Panel in interior design?
3D PVC wall Panel
  When it comes to the interior design of our homes, many individuals strive to stay current with current interior design trends, ensuring that they are visually appealing. With the popularity of interior wall panelling, it has supplanted various wall finishes such as paint, tile cladding, and wallpapering. Among the most popular wall panels, the 'PVC Wall Panels' are more commonly used in interiors to complement the furnishings and floor coverings.
  3D PVC wall panels are an environmentally safe product gaining popularity because of their diverse qualities such as impact resistance, durability, and flexibility. These are lightweight panels that are inexpensively accessible on the market.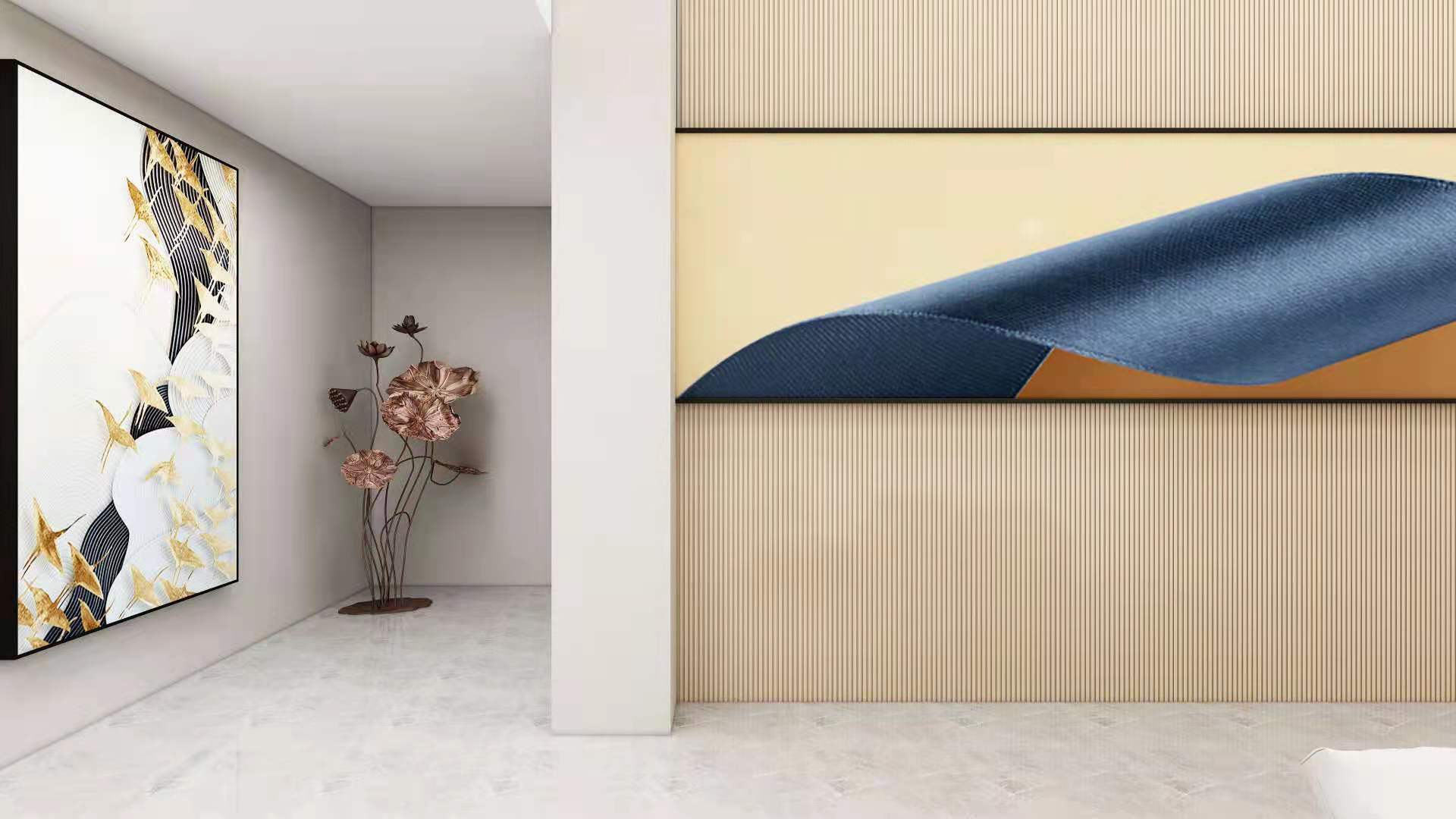 Interior PVC Wall Panelling Types

  01. Polyvinyl Chloride Foam Board
  PVC Foam Board is made by foaming and pressing PVC and adding additives. These are available in a range of thicknesses from 1mm to 20mm. Panelling a wall often requires a thickness of 4 mm or greater. PVC foam boards are available in widths ranging from 1.22m to 2.05m and lengths ranging from 2.44m to 3.05m. These are available in various vibrant colours, including white, black, yellow, red, green, and blue.
  Boards with a thickness greater than 6mm are primarily utilised as external wall cladding. They serve as an additional layer of defence. The layer safeguards the wall against rain, snow, hail, and direct sunshine. Additionally, they act as insulation for the room within, reducing the intensity of external sound that enters the walls.
  02. Polyvinyl chloride (PVC) Sheets
  These are PVC sheets sandwiched between the PVC grid running longitudinally through them. This grid gives the sheet its strength and contributes to its low weight, which is why it is often referred to as lightweight panels.
  PVC wall panels have interlocking edges that prevent water from passing through the seam. Specific patterns incorporate grooves, which give a wall a striped appearance. In such ways, the joints are entirely concealed by the tracks.
  They are primarily offered in the following tones:
  The pattern in Wood:
  There are numerous PVC sheets with a woody texture available that replicate the look of Wood. Additionally, they feature a 4-inch plank groove design that creates the appearance of a continuous wooden plank on the wall. The wooden textures are created by printing and treating the surface with hot foil.
  Stripes of Gold:
  To offset the simple bald appearance of PVC panels, the margins are coated with golden or silver lines. These sheets are commonly found in offices and commercials.
  Colour: Solid
  These are plain colour sheets that are employed in bathrooms and kitchens according to our preference. Colours can be achieved by applying a semi-transferable print or a hot foil treatment to the surface. As a result, it can take on a variety of colours and textures.
  Textures of Marble:
  Specific PVC sheets are hot coated with stone textures to simulate the appearance of the stone. These sheets are helpful in bathrooms, kitchens, and toilets, among other places.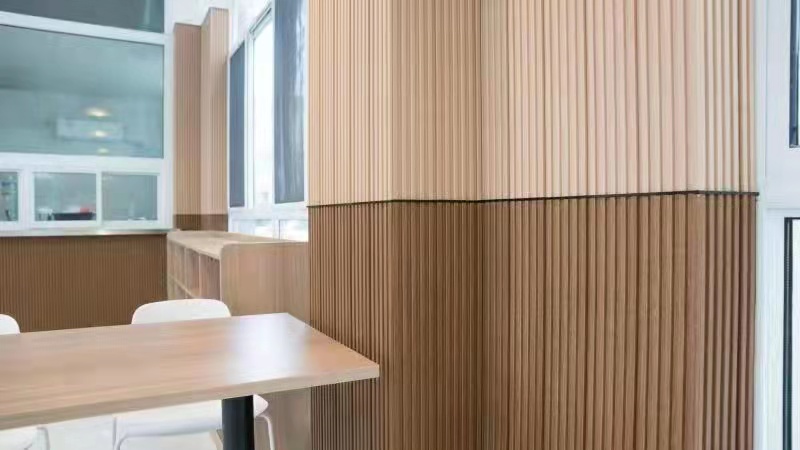 03. PVC Wall Panels with 3D Effects
  These are embossed PVC panels. They create a three-dimensional illusion by producing light depth within the wall. They provide an opportunity to give a place a new, contemporary style.
  The Advantages of Using PVC Panels
  • When there is dampness in the wall, PVC wall panels are convenient since they efficiently repel moisture.
  • We know that PVC is an environmentally friendly material, so many medical devices and food packaging are made of it. As a result, this type of material is beneficial in hospitals, sports arenas, and schools.
  • PVC is highly resistant to moisture. Due to the lack of pores and fissures on the surface, germs cannot thrive. They have a polyurethane covering that provides the board with a smooth and uniform texture. As a result, cleaning such boards becomes simple. No dirt accumulates on the surface, and this type of wall panelling is straightforward to clean. Thus, such panels are appropriate for kitchens, bathrooms, and other spaces.
  • They do not rust when used on the exterior of the house.
  • Because the ignition temperature is 60 degrees Celsius, they do not burn readily. When burned, they produce less smoke than Wood, and the by-products of combustion are less hazardous in nature.
  • Because these are lightweight panels, installation time is minimal. These panels are simple to cut and install without the need for grouts.
  • Many panels feature an interlocking or tongue and groove mechanism that streamlines the installation procedure. Additionally, it is beneficial to replace a single panel as it becomes damaged.
  • PVC wall panels provide excellent insulation.
  • PVC panels are recyclable; they can be dropped off at a plastic recycling plant.
  • PVC panels come in a variety of colours, styles, and shapes. As a result, it provides a designer with many alternatives for creating a decorative wall surface.
  • PVC panels have a finished surface. They do not require additional finishing like painting or polishing.
  The Drawbacks of Using PVC Panels
  • Because these are final finished panels, caution should be exercised to avoid being struck by a sharp object that may produce scratches, as such scratches will be challenging to remove, conceal, or treat.
  • Sometimes, nailing/screwing such boards can be challenging. If the screw is installed incorrectly, the hole cannot be utilised to screw the board.
As an interior designer, do you want to know more about 3d wall panels?
Email Us: [email protected]