Differences Between Polypropylene Carpet vs Plush Carpet: Resistance, Cleaning, Application, Style, Decoration
Polypropylene Carpets also known as Olefin Carpets are gaining ground in the decoration of homes, often to the detriment of plush carpets.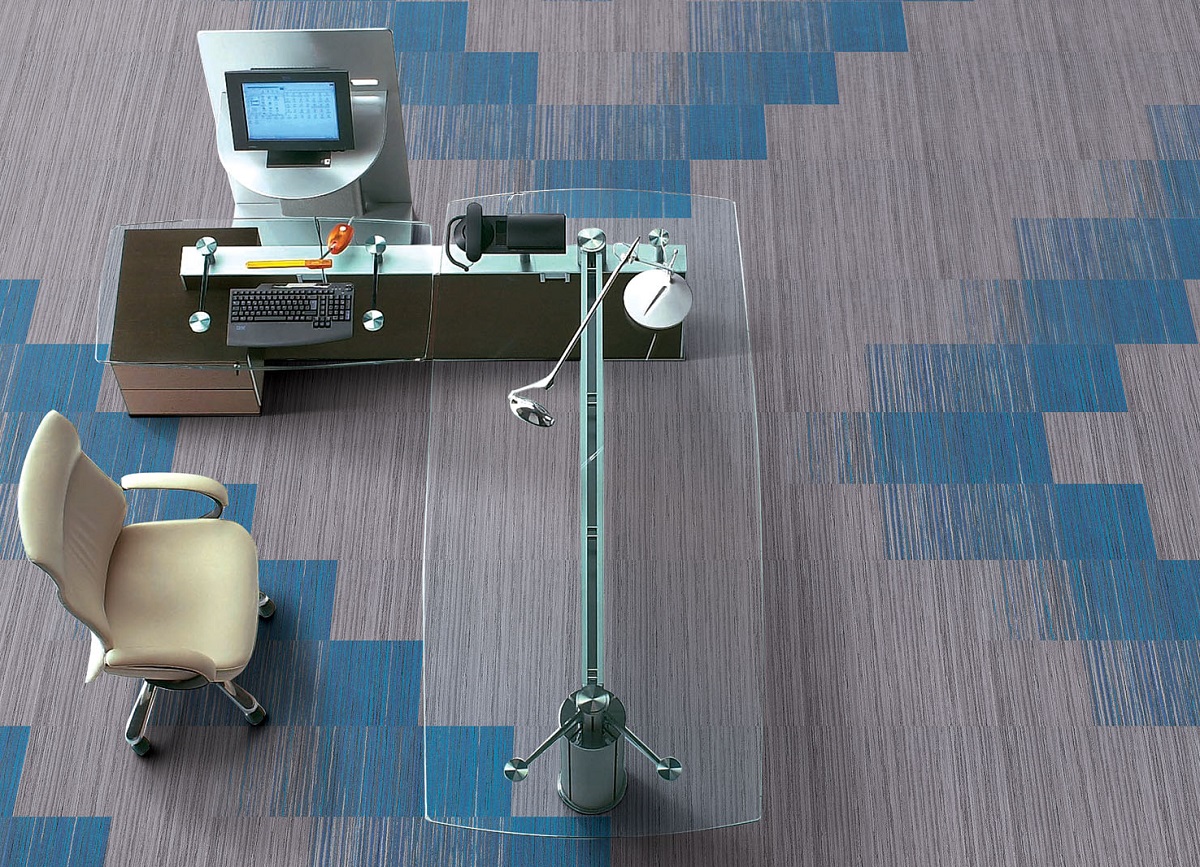 In fact, it happens to them like greeting each other with your elbow or seeing your partner with a mask: things that have ceased to be a rarity to become commonplace. But there are still people who do not know them well and doubt what are, in practice, the main differences between PP carpets and plush carpets (or more conventional carpets). That is why we are going to make a comparison between these two types of carpets, which although they seem very different, sometimes are not so much.
1. Resistance to Delicacy
Polypropylene carpets carry resistance in their blood. It's a genetic issue, don't believe it. Because its raw material is a synthetic material with enormous abrasion resistance (while being extremely malleable) and the consequence could not be otherwise: PP carpets last for a longer time. Not only do they last, but they are able to face hard work, such as holding office chairs with wheels, intensive footsteps, and whatever they throw at them.
In these brutes is where conventional carpets or with long hair look at them with envy, since they are usually much more delicate and have not been born for those trots.
Therefore, if you need a carpet that requires above-average durability or resistance, you should take into account Olefin carpets. Otherwise, you can continue to count on plush rugs as an alternative. The advantage of the latter is that their more delicate character can make them more cozy and versatile according to the use you need to give them.
2. Ease of Cleaning
Carpet cleaning is one of the biggest concerns when buying a carpet. Because, as egoists that we are human beings, we want the most beautiful and colorful carpet, but we are looking forward to never having to clean it. But that's not possible, and the dilemma is: how much worry and work do I want my carpet to give me?
If on your scale of worries when buying a carpet for easy cleaning, then you should also have polypropylene carpets present in your prayers.
On the other hand, if you think you can sacrifice some work in the maintenance of the carpet in exchange for other advantages, then the plush carpets are back on the starting grill.
There are two main differences. First of all, polypropylene carpets are smooth, so that dust does not accumulate. And where there is no accumulated dust it is easier to clean and allergy discomfort is limited or eliminated. And to clean them, with the vacuum cleaner, robot or broom everything goes in a pleat, but everything, everything. Secondly, as they are waterproof, if it is necessary to use a damp cloth, sponge, or (depending on the carpet) even the mop, then that. And ready for another.
3. Adaptation to Exteriors
We already know: the overwhelming majority of carpets are indoor, and like grandma, they love being at home without going out. If this is not a priority, PP carpets do not represent any comparative advantage. But in case you have ever considered that it would not be wrong to put a carpet on the terrace, porch, garden, or pool, these carpets stand out in their own right. Because they are the outdoor carpets par excellence, which is a direct consequence of the combination of resistance and waterproofness.
4. Austerity vs Exuberance
Plush mats, not only those with long shaggy fluff, but those with plush in general, even if it is short, have an advantage over PP. That the ranges, varieties, and possibilities cover a much greater decorative range, all the more exuberant, recharged, or design we want them.
Although even this is changing lately, because polypropylene-type rugs are growing in textures, colors, and designs by leaps and bounds: they have long ceased to be cold office rugs to become warm and welcoming alternatives for the home. But they do have a certain austere touch compared to long-thread rugs, although they have long been more than just commercial carpets.
Even so, if your priority is to create an environment with Luxury Shaggy Rugs, fantasy designs or intricate braids, both classic and modern styles, plush carpets still reach places where Olefin carpets do not yet inhabit.
5. Specialization for Specific Uses and Locations
Olefin carpets have created a range that increasingly touches more sticks. In fact, if they were musicians they would be multi-instrumentalists, and if they were workers they would be multi-employed. Because there are specific places and uses in which practically the use of polypropylene carpets is mandatory, and plush carpets have little to do.
In domestic use, for example in the kitchen, polypropylene carpets are unbeatable. Like those of hydraulic design, with their flat and washable surface and their colorful decoration, which are not only beautiful but also unbeatable in terms of practicality. Likewise, places where there is humidity, such as bathrooms, will receive PP rugs with open arms. For these uses, in plush rugs, the alternative is cotton or microfiber ones that are much more delicate and must be washed frequently.
In public places such as offices, offices, halls, waiting rooms and in general, places with a lot of traffic, there is no debate: polypropylene carpets are the queens of the place and there is no one who coughs them up.
How Do Polypropylene Carpets Replace Conventional Carpets?
We already said before that olefin fabric carpets advance that it is a barbarity, and precisely because of the malleability of their raw material, more and more textures and different ways of braiding and making them are achieved. That is where polypropylene carpets come into play, a variant of vinyl carpets that are braided with a very fine vinyl thread that allows manufacturing carpets that in sight are almost indistinguishable from conventional carpets. Only they are much more resistant, durable and everything we have said about the advantages of polypropylene carpets.
That is why polypropylene carpets are called to be one of the most important and fastest-growing carpets in the coming years: because it brings together in one piece the best of both worlds, the synthesis of virtues of each of the types. There are smooth and flat polypropylene carpets, but there are also long-haired ones. There are modern and minimalist designs, but also classic and retro styles. So if you don't know whether to decide on a vinyl carpet or a conventional plush rug, polypropylene rugs open up a new perspective full of possibilities: it's like choosing both at the same time.