How To Install Commercial Carpets on Concrete Floor | Carpet Tiles Install on Cement Guide
If you want to lay a carpet tile on a floor covered with concrete, you may not know how to stick it or how to fix it. In the first place, you may be worried about whether it is good to lay carpet tiles directly to concrete from the viewpoint of moisture and mold. Here, we will talk about how to install a carpet tile on concrete, including how to choose the right carpet and adhesive.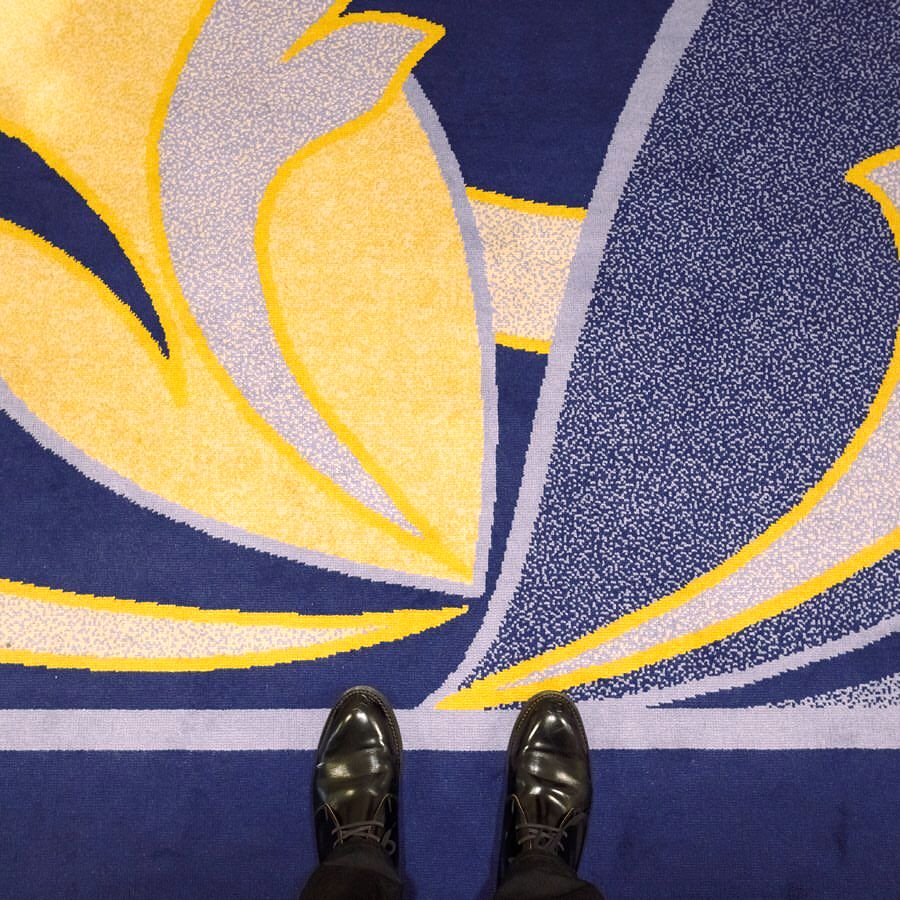 Guide to Installing Commercial Carpet Tiles on Cement Floor
When you try to lay a commercial carpet tile in your office, you can do it yourself if you know how to do it and how to put it on. If it is an office that is managed by an individual, there may be some people who do it themselves without asking a contractor. There is also the purpose of cost reduction, and it seems interesting to try it yourself more than anything.
Being able to install our own carpet is not a job that everyone is happy with. It is usually a difficult job and if we do not do it correctly everyone can see where we have gone wrong. Luckily to install carpet on cement you do not have to go to university and today with this guide in AccessFloorStore.Com, you can do it yourself.
Now follow the following steps to install commercial carpet on concrete flooring:
Step 1. Floor Conditions
Before starting the installation, you must prepare the installation environment, not only to ensure that the concrete floor is clean and level but also to ensure that the installation area is free of obstacles, such as removing baseboards.
Clean The Concrete Floor
We must make sure that the surface is flat and firm. It is essential that the floor, whether cement subfloor, wood, tile, ceramic or other, is free of dust, dirt, wax, grease, moisture, and/or lose elements. First of all, clean the floor surface. Things on the floor move and remove debris and dust. Since it will be concrete, let's remove the dust on the powder that is rough on the floor surface carefully with a vacuum cleaner or elephant as much as possible. If there is a swinging door, make sure that it will not get caught by laying a tile carpet.
Repair the Defective Concrete Surface
Fill any cracks or imperfections on the surface. Before the surface dries, fill any holes or slits, making sure the entire floor is well leveled. Small cracks and fractures can be fixed using a cement-based water-resistant filler (e.g., Armstrong 501).
Make a New Cement Floor
If your original cement floor is too old and cannot be repaired, in order to ensure the service life of commercial carpet after installation, we recommend that you rebuild a new cement floor. It is necessary that the cement floor are dry, otherwise, the glue does not adhere. The concrete must have a hard, uniform surface, without damage, undulations, hollows, and perfectly clean. We must refine the plate and if necessary, remove the bumps that may affect the carpet.
Step 2. Prepare Material (Carpet & Adhensive)
When you're ready to install commercial carpet on concrete floors in your office or any area, there's no question that it's important to choose the right carpet tiles and installation materials like glue. So we share some tips for buying carpet for installing on cement floors and glue for installation.
Buy Right Carpet Tiles Suitable For Concrete Subfloor
Measure the room - Take these measurements to the store where you are going to buy the carpet and make sure you buy enough. Be sure to mention that you are going to place it on concrete since you need different tools than if you were to place it on wooden surfaces.
Bring samples of paint or curtains as a comparison - If you have already painted the walls or already know how you are going to decorate the room, bring some color samples to be able to choose well what type of carpet you want.
Select a carpet that supports the concrete - Be sure to buy a synthetic. Some rugs have jute backing, which is very absorbent to use in concrete. If you are not going to install the carpet in a basement, you need to choose one that supports the tendency of concrete to accumulate moisture. Consider a carpet made of olefin face fiber. A resistant fiber that will withstand the most aggressive cleaning solutions such as chlorine. Although it is not one of the most attractive or soft, it is one of the most durable.
Choose according to needs - Sellers will try to sell you anti-stain technology, anti-static technology, etc. Remember that the decision is yours. Buy what works for you, don't let them pressure you into buying something you don't want.
Decide if you want a light or dark carpet - Usually, light shades make the room look bigger if it's small, while dark shades make a large room look cozier. Within the same color scheme of your room, select something that makes it look better and works for the type of room you want in your home.
Buy Right Carpet Glue for Installing Commercial Carpet on Concrete Floor
What is the best adhesive to stick carpet tiles on the concrete floor? The glue we recommend using for carpet tile is called a peel-up bond, which means a bond to be peeled off. Tile carpets have to be fixed because the back side is PVC, but by using a peel-up bond, it is possible to replace only one piece or part. It is very convenient to peel it off when it is partially dirty or when you want to replace it. Once painted, it can be applied or peeled off as many times as you like. The adhesive strength also continues, and it will be fully effective even after the second re-pasting. Even in large rooms like the ones that contractors do, we use this peel-up bond for tile carpets, and we apply it directly to concrete. If there is no problem with the concrete itself in the office (cracks and irregularities are severe, or there is a feeling of moisture or wetness), it will not grow mold by applying it directly.
The adhesive is white, but it takes about 10 minutes at the earliest to open it until it becomes translucent. The point is to lay the spatula as thinly as possible and apply it thinly. If you apply too much, it will take almost an hour to dry. This bond is effective for both concrete and flooring, so it is essential to apply it firmly so that it does not shift. You can apply 10㎡ per 1kg with a spatula.
Step 3. Steps To Lay The Commercial Carpet Tiles on Concrete Floor
There are two methods for gluing the carpet, total gluing and blasted perimeter gluing. In AccessFloorStore we recommend and will focus on the total glue:
1) Put out the center of the room
Next, we will bring out the center of the room. By pasting from the center to the edge of the room, you can paste it beautifully without bias. If you measure the length and width of the office room and connect the bisected lines of each, you can get the center of the room. The line pulled from the midpoint becomes the reference line, so mark it with masking tape or the like. If you have a tool called a chalk line, it is easy to draw a line even with concrete, and you can draw a line easily.
2) Start To Lay Carpet Tiles from the Center
Paste the first sheet along the reference line from the central section. Be careful not to deviate from the vertical and horizontal reference lines. From here, paste them in order in a shape that spreads from the center as shown in the figure. Tile carpet will be pasted so that it does not shift
While bending the tile carpet, stick one side exactly together. When pasting 2 in the figure, use a ruler instead of a guide to align the edges between 1 and 2 so that they do not protrude from the reference line, and you will not have to worry about shifting. Since the tile carpet is cut accurately, there is no need to worry about it slipping when pasting one side together. The point is to stick it so that it does not deviate from the reference line.
3) Apply Adhesive to Carpet Tiles
For this, we must uniformly apply adhesive to carpet tiles. We will use a grooved metal trowel, on the entire surface that is going to be carpeted with a tooth of 1/16 x 1/16 x 1/16. Then we will place the carpet and pass a roller with an approximate weight of 35 Kg. With this device, the carpet adheres well to the surface.
Cut carpet tiles for the
4) Fill up the carpet joints
All joints, length or width, must be sealed. The sealing of the joint consists of applying glue in the form of thread at the base of the edges of the carpet. We must do it along the two sections that are going to join, to prevent yarn detachments.
5) Cut Carpet for fitting corner and finishing
Before cutting the rolls of carpet, we must verify that the measurements of the plane of pieces correspond to the place where it is going to be installed. We must always leave 2.5 centimeters on each side of the carpet to the width and length of each of the sides. We will need it to make the cuts, the draws, and the glues on the edges. Before cutting the material or splitting the carpet roll, it is recommended to indicate with an arrow the direction of the fiber on the back face of the carpet. The finishes of the carpet against the walls must follow exactly the contour of these. In case it is installed with a plinth of the same carpet, it must be topped with a bocel on the shore.
This is our guide on how to install commercial carpet on a concrete subfloor, if you want to save the installation cost, hope this will help you out! And if you are planning to replace the old carpet tiles from your office and home, read our guide to learn how to remove carpet tiles from the concrete floors!