News Tag
Products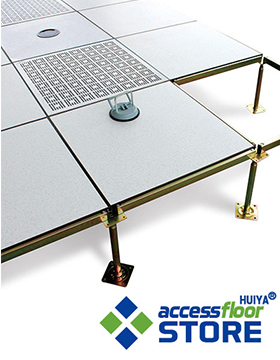 GRC Concrete Raised Access Floor Specification - Structure, Performance, Application, Accessories and Installation Tips
2019/7/26 11:37:45
GRC Concrete Raised Floor is one of AccessFloorStore.Com's main products of Raised Flooring System! In this GRC Raised Floor Specification guide, we will present what is GRC Raised Floor, its features, applications, installation tips and more.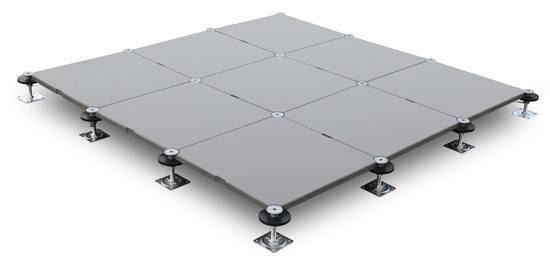 GRC Concrete Raised Floor System
What is GRC Concrete Raised Access Floor? GRC flooring is made of high-quality cement as the main raw material, together with reinforcing fiber, which not only maintains the superior fire resistance of the raw material itself, but also improves the load-bearing properties of the finished product. The melancholy surface is not made of metal, so it is closer to the physical floor in the sense of foot, creating a down-to-earth feel. The GRC floor is small in size and light in weight, which not only makes it easier to construct during construction, but also reduces the composite of the weight of the raised floor system on the floor, making the life of the floor more durable. The GRC floor panel is lighter and thinner, and the height of the system is adjustable to improve the space utilization of the underfloor wiring. Easy to install, precise size, and interchangeable between floors. Environmentally friendly materials can be recycled and reused to save resources and protect the environment.
GRC Concrete Raised Floor Structure:
Main material: cement, quartz sand, fiber, formula solidification.

Features: Each floor is interchanged arbitrarily, according to the need to add wire troughs according to the wiring, strong and weak independent routing, wiring more flexible, highlighting the building intelligence. It is easy to disassemble and can be disassembled and disassembled as a movable asset.

Equipped with: long wire slot cover, square cover, lower wire slot. Carpet carpet, tapestry, square PVC, PVC tape measure, solid wood surface layer, wood composite surface layer, rubber surface layer. Suction plate, outlet sheath, various socket boxes.

Center load: divided into C Q type / 1960N, P type / 3650N, Q type / 2950N, B type / 4450N, Z type / 5560N, CZ type / 6675.

Pedestal: The aluminum and steel pedestals are made of unique design, high-quality steel reinforced lower plate, welded or riveted. The adjustment range is 50mm-150mm.

GRC network floor is an environmentally friendly floor made of silicate, inorganic fiber, mineral fiber, quartz sand and other materials through high pressure molding. Each floor has its own threading hole.

The four corner galvanized base supports the floor without a beam system. Each corner of the floor has a 90° arc. The four plates are combined to form a circle with an aluminum nut fixed at a fixed angle.

The aluminum head is equipped with a circular cushioning positioning rubber pad to prevent the sound caused by the vibration of the floor after being stressed. The height of the bracket can be adjusted to ±25mm.
GRC Concrete Raised Access Floor Features
Why you should use GRC Cement Raised Floor? What is the advantages & features of GRC Raised Flooring? We've summed up below performance characteristics of GRC Raised Floor:
Full steel encasement and good sealing.

Constituted by all steel sheet, good loading capacity.

High dimension accuracy and excellent interchageability.

Water-proof, fire-proof, antisepsis and sound insulation.

Elaborated made and good decorative effect.
Where and when to use GRC Raised Access Floor? With the above features and performances, Raised GRC Floor is widely used in many indoor or outdoor areas in different industries:
Grade A office buildings, intelligent buildings, office buildings and all places where integrated wiring is required.
GRC Concrete Raised Access Floor Installation
How to install the Raised Access Floor? The installation of the GRC access floor begins with the field area. There are certain steps that should be followed which are listed below in sequential order:
1 - Verify room size against drawings and check for grade changes on sub-floors

2 - Identify and check the starting point. Architectural drawings should indicate the starting point for installation by the designated entrance floor

3 - Set up Control Lines from Starting Point

4 - Start to set up one GRC panel with four pedestals. The positioning tabs on the stringers running along walls or curbs need to be hammered flat before installing them.

5 - Once the level of the pedestal is determined it should be securely locked in position.
Check below video to see more details:
GRC Raised Access Floor Accessories & Installing Tools:
Accessories: Raised Floor Pedestal, Stringers, Grommets, Fascia, Electrical Box, and more

Tools: Laser Level, Small Level, 3.6m Straight Edge, Bandsaw, Chalk lines, Electric or hand drill, Screwdrivers, Raised Panel lifters (suction or carpet), and more