News Tag
Products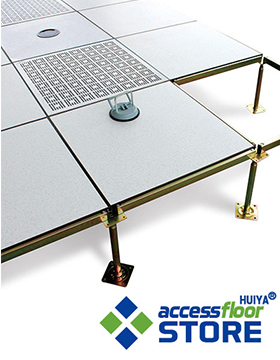 How To Buy Raised Floor Systems - Huiya Access Floor Solutions To Buying & Transportation
2019/8/14 10:59:12
Huiya Accessfloorstore.com has always insisted on independent innovation and grasped the core advantages. We mainly engaged in offering raised access floor systems, which have a wide range of types and coverage. They have been widely used in electronic Communications, Aerospace, Scientific research, Buildings, Hospital, Banks, etc. The quality of raised floor products have been approved by the Quality Inspection Center, and has obtained the quality certification, environmental certification. Then how to buy raised floor systems on Accessfloorstore.com? And how does Huiya transport raised flooring products for customers? Check this guide you'll find out all the access floor solutions to buying & transportation.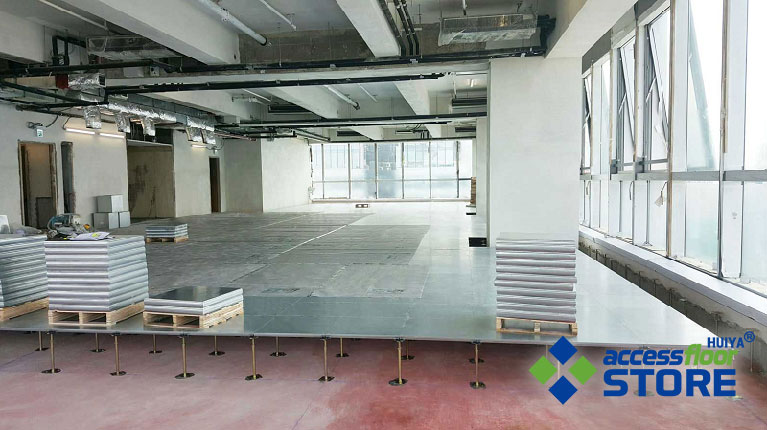 How To Buy Raised Access Floor Systems On Accessfloorstore.com?
1. For buying raised access flooring, you need to connect with the company's salesmen, inform the basic project information, such as the type of access floor. Our factory produces a full set of raised flooring systems, including office raised access floor, computer access floor, clean rooms access floor. Customers need to find the type of access floor products they need to purchase according to the needs of the project, and they can browse our company's official website to find the products they need.
2. Customers need to tell us the square number of the project, which is also very important, because access floor is the heavy cargo, a 20GP container can only load 27 tons on average, about 650 square meters of raised floor. So the square number of the project determines how many container cabinets need to be loaded, that is, how many shipping cabinets you need to pay for.
3. Completion height of raised access floor. Different projects have different access floor Finish Height. Some projects need a kind of support or centralized height because of poor ground height. This need to be clearly docked with our factory salesman when signing the contract. Our factory will produce the access floor pedestal according to the customer's requirements.
How To Transport Raised Flooring Systems?
1. Changzhou Huiya Decoration Materials Co., Ltd. provides two types of services. Each is aimed at the situation that the other company has an intermediary or import company in China. Our factory sells according to the price of factory materials. You can entrust your own intermediaries to make domestic purchases. Our factory prepares the goods and you send someone to pick them up.
2. The second way is that our company help you coordinate shipping matters. Our factory provides two kinds of services. The first one is FOB Shanghai price. Our factory is only two hours away from Shanghai Port, transportation is very convenient, goods are transported to Shanghai Port, customers should bear the remaining shipping costs. In addition, we support the CIF port of destination. DDP and DDU transport modes are still being explored.