News Tag
Products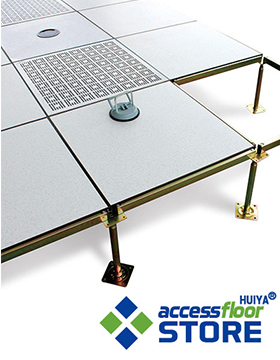 Best Office Flooring Solutions - Choose Right Office Floors For Comfortable and Efficient Working
2019/12/21 0:37:09
An office is a place where you can focus on creating benefits. The proper choice of office flooring can really improve the comfort of employees' working environment, encourage them to become efficient and happy, and even create a positive environment for customers and guests. Therefore, in the office decoration design, the choice of flooring is particularly important. Not only should the choice be based on the overall office design style, but also the impact of environmental comfort, employee health, and work efficiency. Which office floor is your best choice? What is the best office floor solution? To help you make a decision, here is a brief introduction to the most common types of office flooring and how they can benefit your workspace.
Factors To Consider When Choosing Office Floor
Before choosing the perfect floor plan for your office, you need to consider the following:
Office Design Style
Office design has two main functions: creating a positive environment for staff, customers and guests; building an office space that enables employees to adapt the workplace to their current needs. Therefore, the design of the office should be determined according to the actual situation before the decoration, and then the floor with the same style should be selected according to the local conditions. Pay special attention to whether the color and texture of the floor are consistent with the office's style to avoid great differences.
Brings Benefits To Office
In order to achieve the best practicality and bring more benefits to the office environment. Before choosing a suitable office floor, you should understand the type and characteristics of the floor. Knowing the material of the floor, you can know which environment it is suitable for, so you can know which floor material you need to choose for your office to meet specific needs.
Best Office Floor Solutions For Creating Perfect Workroom
Which floors you could choose for your office project?
Office Carpet
In terms of noise reduction, carpet flooring is one of the best options. They are also a good choice if you spend most of your time in the office area because they provide a comfortable cushion for your feet. Carpet floors come in a variety of colors, designs and patterns. If you want to make a specific pattern for an office lobby or meeting room, you can easily make it with a rug and design a beautiful pattern to your liking. It is also important to note that carpet flooring is often maintained to keep it clean and beautiful.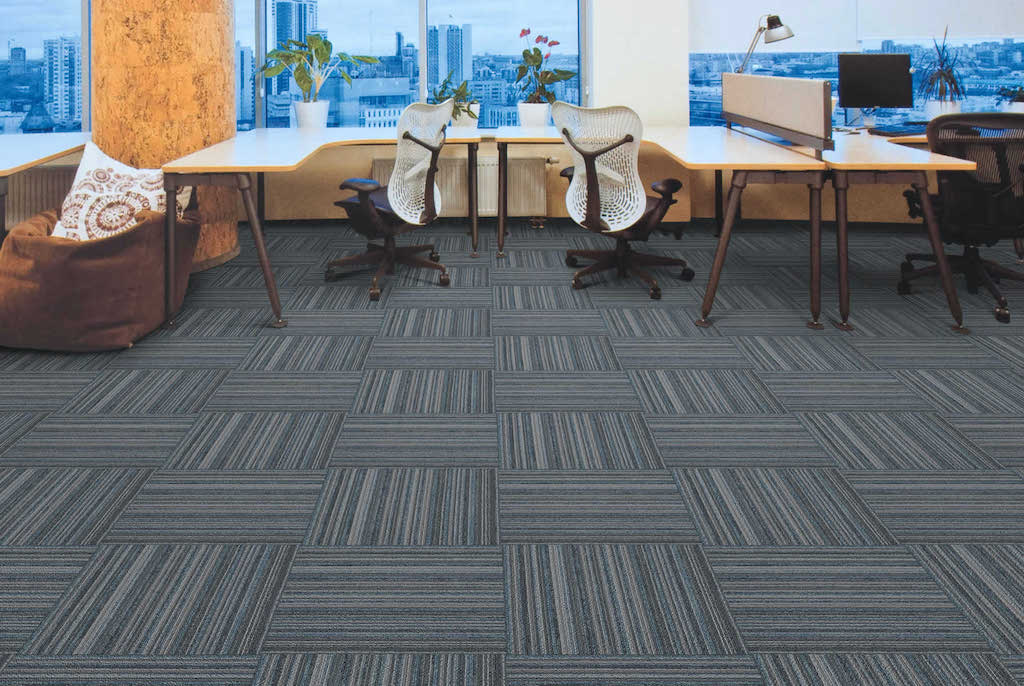 Office Ceramic Tile
Tiles are the ideal flooring choice for your office. If you decide to use tiles on your office floor, it's important to remember that there are many materials to choose from. In addition to providing the warmth and beauty that comes with a variety of available tile design options, it's worth noting that they are extremely durable. They are ideal for areas where you think you have heavy daily traffic. Also note that tiles can get dirty, but professionals can easily remove the stains.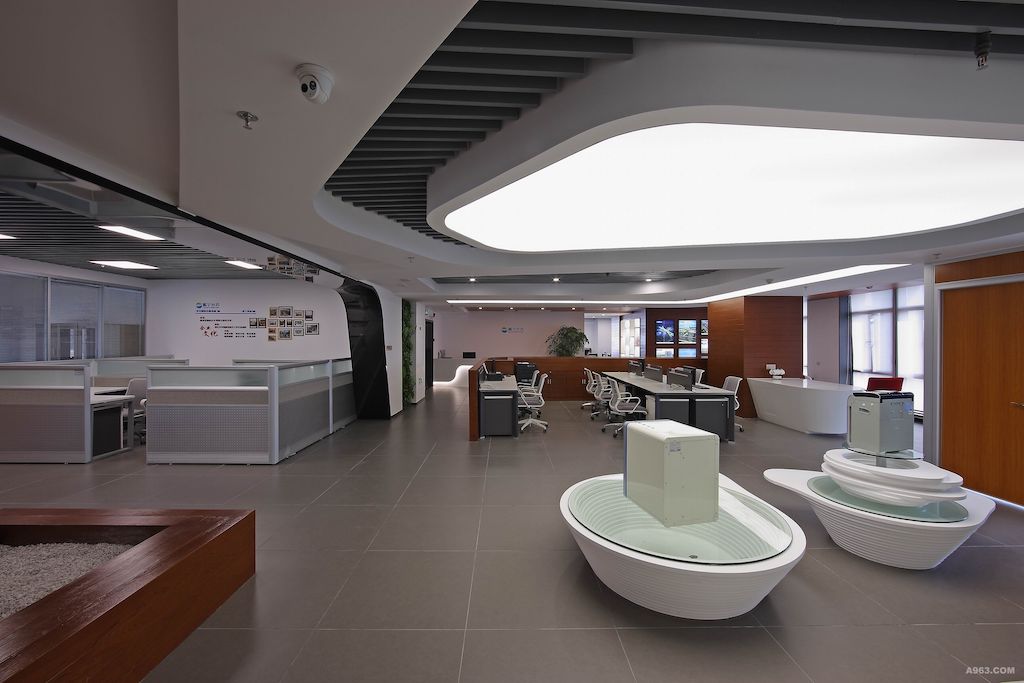 Office PVC Anti-static Floor
When budget is a factor in choosing a floor, vinyl antistatic flooring may be a good choice. The PVC floor feels soft and warm, and the decoration floor is flat and has few seams. It can also be seamless through the special welding process and has no radioactive radiation. It is a very environmentally friendly floor decoration material. PVC anti-static floor is made of PVC resin as the main body and is made by special processing technology. A static conductive network is formed between the PVC particle interfaces, which has a permanent anti-static function. It looks like marble and has good decorative effects. It is suitable for high flow rates and is easy to clean. It can also be treated to resist stains and scratches. Vinyl is also available in various styles, colors, and designs.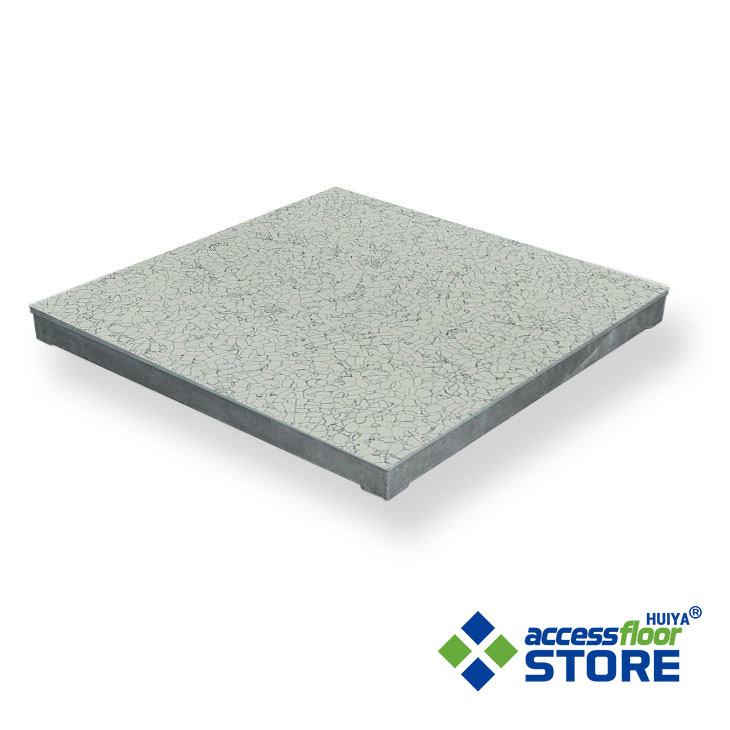 Office Wood Floor
Hardwood flooring is beautiful, durable and environmentally friendly. It is the choice of many office projects, greatly improving the company's profile. Solid wood flooring is a floor decoration material made of wood after drying and processing. The pattern is natural, safe and environmentally friendly to use, but the installation cost is high, it is difficult to maintain and easy to deform. Therefore, many people choose the composite wood floor, which is made by crushing the log, and then adding glue, preservatives and other additives, and pressed under high pressure. Therefore, it has the characteristics of high strength, uniform specifications, wear resistance, corrosion resistance, and good stability. In addition, laminate flooring does not need to be painted and waxed at a later stage, and maintenance is simple. If the conditions are better, you can choose a composite office wood floor, which is artificially made of different logs. The solid wood composite floor does not have the disadvantages of traditional solid wood flooring, because there are many people moving in the office area. None of these problems, the texture is very clear, and environmental protection is currently a cost-effective material.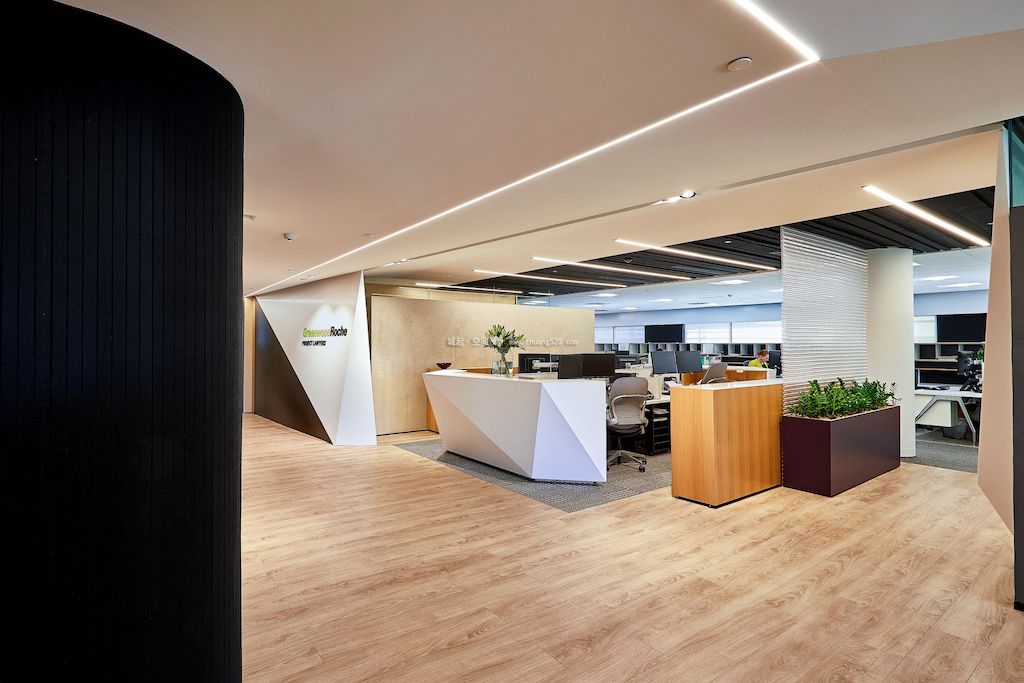 Cable Management Low-profile Office Raised Floor
One of the first injuries an office staff suffered in the workplace was a trip or fall. Cables are a major culprit in trips to the office. Not only does the cable pose a risk of tripping or falling down in the office, it can also cause discomfort. If a customer visits your company and sees the cable loose along the wall or stuck to the floor with duct tape, what information will be sent to the customer? Then you may want your good office environment to make customers feel better about your company.
Use raised floors to hide cables out of sight and provide a clean, professional look for anyone stepping into your workspace. Even just preventing a person from falling in the workplace can save you time and money at work, avoid loss of employee time and workers' claims or insurance settlement.
Raised floors have ports or panels for various lines and cables that you can run under the floor. If your business continues to grow and requires additional ports for new employees, you can plan and install new modular floors in advance to meet your needs. If you have the plan to choose the office Raised Floor for your project, welcome to check out Huiya's Office Raised Floor System.