News Tag
Products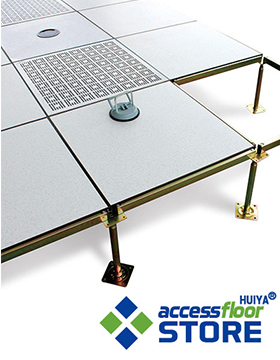 Raised Floor Finishes - Access Floor Tile Covering Types, Performances and Applications
2019/10/11 22:14:07
Raised Floor System has become a must-have ground material and practical flooring solution for many buildings, not just the traditional office and data center that are most often associated with them. Huiya is committed to expanding the range of our Access Floor Systems to meet the needs of both existing and new construction markets. Our line of raised access floor finishes includes porcelain, wood, PVC, HPL anti-static tile and carpet.
Huiya offers worldwide customers almost unlimited freedom to design and produce unique, highly efficient and coordinated raised floor coverings based on customer-specific projects while still maintaining the versatility and convenience offered by false floors. We offer different types of access floors and finishes depending on the situation in which the raised floor is used. Different false flooring finishes have different properties. So what are the performance characteristics of different raised access flooring finishes? Below we introduce the features and applications of several major raised floor tile coverings.
1. PVC Anti-Static Raised Floor (Polyvinyl Chloride Floor Covering)
PVC is made of heat-shrinkable material, which is very inclusive and ductile. PVC anti-static floor tile uses the conductive network formed between PVC plastic particle interfaces to make the floor have permanent anti-static function and stable performance. The decorative effect is good, and it is widely used in anti-static places such as electronic workshops, data center and computer rooms.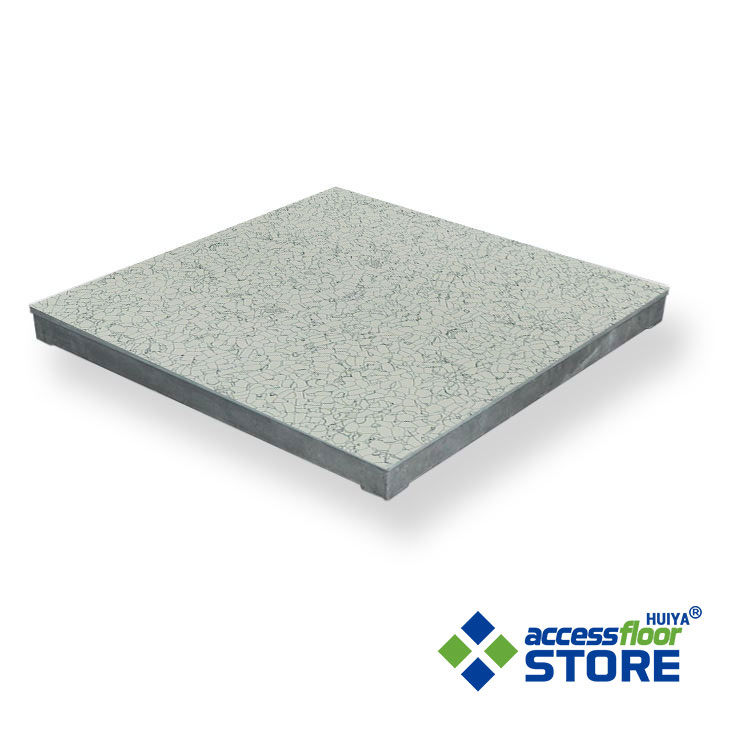 2. HPL Anti-Static Raised Floor (HPL Finishes)
HPL is also called a fireproof board and melamine. The old version of HPL access flooring has high requirements for the environment. It is often cracked in the dry climate of the north. After continuous improvement, the new HPL covering material is produced and is not affected by environmental factors such as humidity and temperature, and is not easy to crack. HPL raised flooring tile has excellent fire resistance, wear-resistance and dissipative static performance. The finish is fireproof, dustproof, anticorrosive, and wear-resistant. It is rich in color and is very suitable for the floor material of the machine room.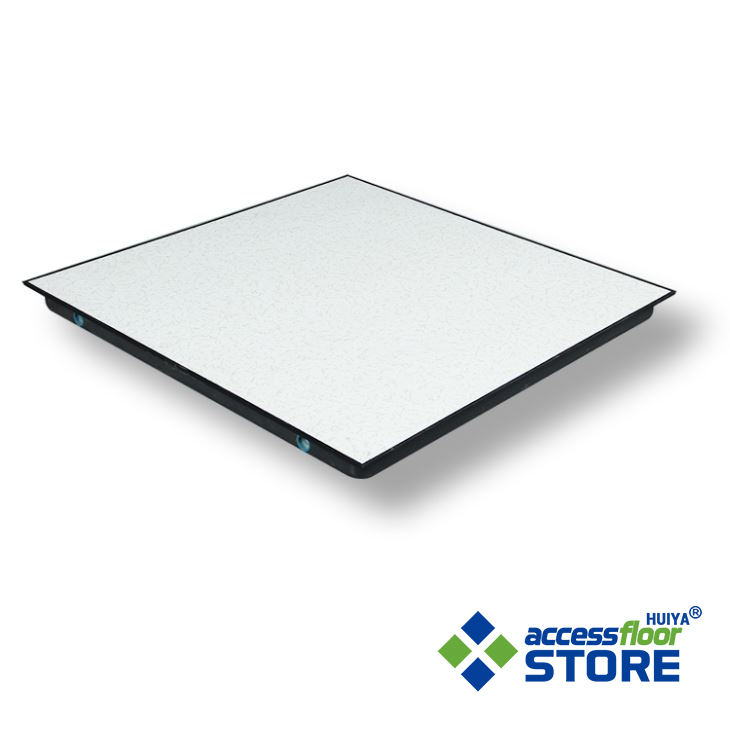 3. Ceramic Anti Static Raised Floor
The anti-static surface layer of the tile is uniformly injected into the conductive additive during the production process, and the anti-static property can be more stable for a longer period of time due to the strong wear resistance of the ceramic material. The anti-static floor tile has the characteristics of ceramic tile, and also has fireproof, surface electrostatic spray, soft light, wear resistance, anti-corrosion, wear-resistance and anti-static performance, anti-pollution, easy to clean and decorative. According to sales statistics for the first half of 2019, the amount of ceramic anti-static access flooring purchased by the school is mostly.