News Tag
Products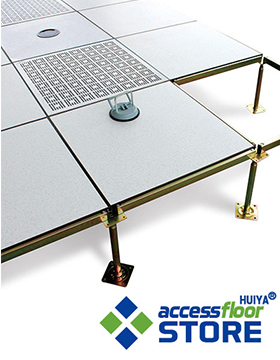 All Steel HPL Raised Floor Structure, Advantages and Best Applications | Huiya Access Floor Systems
2019/11/1 11:11:12
In AccessFloorStore.Com, we supply and install technical steel floor filled with cement in 600mm x 600mm x 35mm tiles with adjustable pedestals. The pedestals can be of the measures that the client requires. Here you can check out the benefits and application of our all-steel HPL raised floors.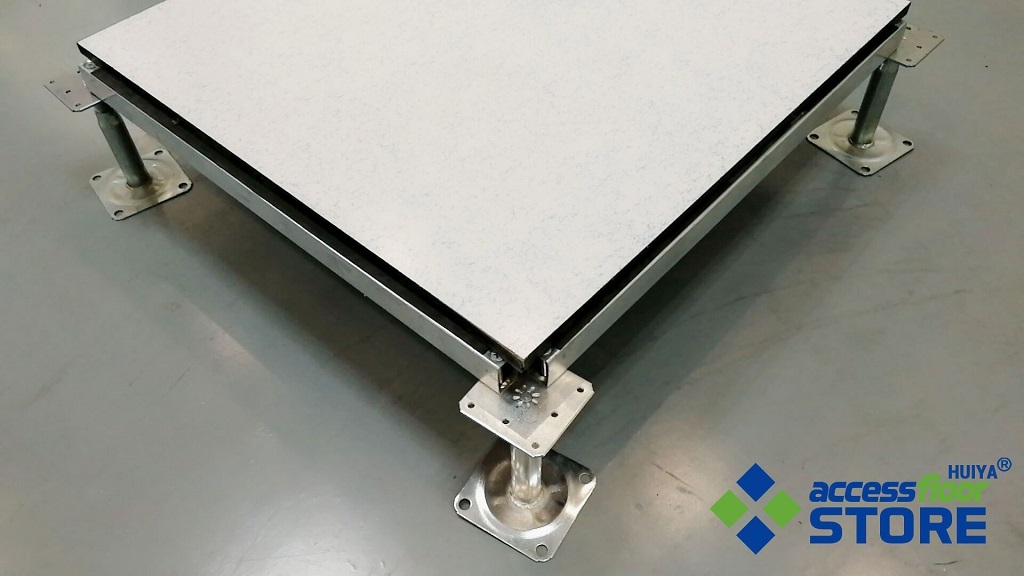 ALL STEEL HPL RAISED FLOOR STRUCTURE
The HPL steel access floor system consists of a series of support tiles placed on height-adjustable pedestals, providing a firm false floor over the existing one. The free space enabled under the raised floors allow the installation of any special setting such as telephone wires, electricity cables, water pipe, ducts and also allows the air conditioning to be injected into the height-adjustable models, which provides immediate accessibility.
The system facilitates immediate access to the installation that has been mounted below. The action is carried out with the help of a specific suction cup for this task. All access floor components are fireproof and prevent the onset and spread of fire.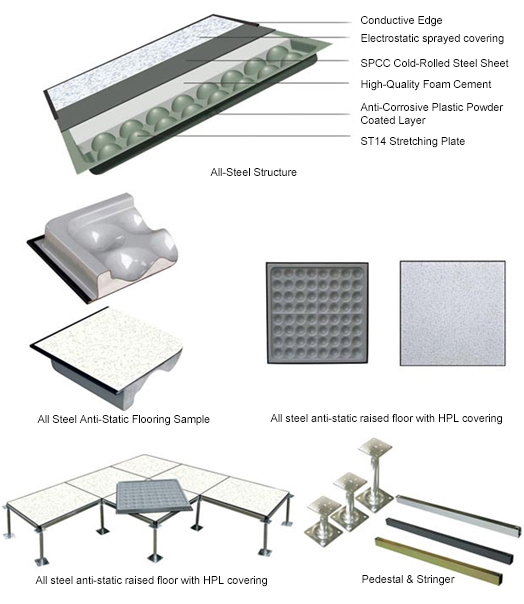 In addition to marketing the products, Huiya offers our customers a professional installation service that closes the quality circle that presides over their actions and establishes a great relationship between company and customer. In addition, we have dedicated technical personnel exclusively trained in the technical field, a team that constantly increases and improves their knowledge through courses, complementary training, work experiences and factory visits.
ADVANTAGES OF HUIYA STEEL HPL RAISED FLOOR
Great structural rigidity.

Highly flame retardant.

They provide security avoiding the dispersion of wiring conduits.

Available in heights from 8 to 100 cm. that allows matching the original unevenness of the floor.

They dissipate static electricity and are easy to maintain.

They provide the necessary flexibility for permanent changes.

They allow the installation of microperforated plates or with special grilles for airflow.

Excellent noise absorption characteristics.

External structure: tiles formed by a steel structure, composed of a flat top plate and a lower one formed by multiple alveoli. Both plates are welded together by 128 points.

Internal structure: filled with a high-strength cementitious mortar compound that guarantees the solidity of the product.

Stability corners with holes where the tile is secured to the raised floor pedestal by screws.

Anticorrosion on the surface is first applied a layer of zinc phosphate and then an epoxy coating.

Load resistance excellent performance at concentrated, dynamic and ultimate loads.

Reaction to the propagation of flame behavior class 1 superior, according to technical standards.

Fireproof reaction, according to technical standards.

Raised Floor Finishes receive a wide range of coatings such as carpet, vinyl, rubber, etc.
ALL STEEL HPL RAISED FLOOR APPLICATIONS
Computer rooms

Boardrooms

Control rooms

Call center

Offices in general

Laboratories
Want to find the best raised floor solution for your project? Contact us now, Huiya as China's top elevated access floor production supplier can provide you with the highest quality and most cost-effective raised floors.