News Tag
Products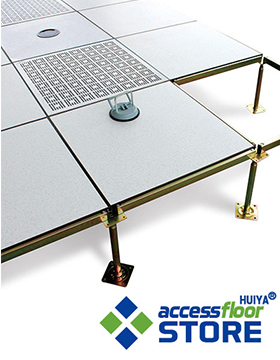 Ten Famous Raised Floor manufacturer in America,Europe and Asia-ACCESS FLOOR STORE
2019/11/5 22:01:19
Ten Famous Raised Floor manufacturer in America,Europe and Asia-ACCESS FLOOR STORE
There are many manufacturers of raised floors. They are mainly distributed in three regions around the world. European region (mainly in Italy, Germany and Spain), the Americas region (mainly in the United States) and Asia (mainly in China).
Below we will show the main top ten overhead raised floor suppliers.
Top 1: Tate Access Floor
Tate access floor company is the largest manufacturer of raised floor products in the United States, Canada, and Australia. The brand has a high reputation. their products are divided into Tate "Concore Access Floor", "All Steel Access Floor"," Composite Board Access Floor" and "STONEWORKS Access Floor". It is the pride of the Americans. It is also the preferred brand of designers and builders worldwide.
Top 2: Haworth Access Floor
Haworth was originally furniture brands. and founder G.W. Haworth founded the furnishings Industry in 1948. the raised floor business is joined in the Haworth group after. the group has two flooring brands, TecCrete Access Floor and Globalifs Access Floor. it is connected to commercial overhead floor and data center overhead floor systems.
Top3: ASM ACESS FLOOR
Top4: Mero Raised Floor Mero flooring is produced in Germany. The popularity of Mero raised floor in China is also the most famous German raised floor brand. their products are mainly producing calcium sulfate anti-static raised floor and wood-based anti-static raised floor.
Top5: Polygroup Raised Floor
Top6: CBI Raised Floor
Top7: ASP Raised Floor
ASP raised floor is an Australian flooring company with an extremely high share of the Australian market. It is also an excellent reputation in the field of raised floors in Australia. ASP overhead floor is not only limited to the Australian market. it has become a group company all over the world. they provide installation services to the local national market.
Top8:HUIYA Raised Floor China
Changzhou Huiya Decoration Materials Co., Ltd. has a good reputation in China and has a high market share in China's raised floor market. Since 2015, it has gradually started to involve foreign markets. and they search for cooperative distributions of an overhead floor partner. Its ACCESS FLOOR STORE brand is just like its name. Show the Chinese factory as a shop in front of customers. And to provide products that meet the quality requirements of customers. Its products are moderately competitive priced and they accept factory OEMs.
Top9: ZT FLOOR China
ZT FLOOR is one of the earliest raised flooring production plants in international. China's raised floor industry and cooperates with a number of international companies. And has established its own US company in the US market. ZT FLOOR's advanced production equipment can meet the needs of different production quality and output. Choosing ZT FLOOR China will be a good choice. The price of its products is moderate, and brand benefits are being worked hard to achieve.
Top 10: Unitile India
Unitile India raised floor is a production company of No.1 in India. a history of 25 years. Raised floor products have begin to be recognized internationally. and the raised floor products are exported from India. Its products include office overhead raised floor products and data center raised floor products.