How To Remove & Replace Vinyl Floor Tiles (PVC Flooring Tiles) Efficiently?
Although vinyl tiles are considered a strong flooring material, they may deteriorate after years of use or due to an accident. Therefore, at some point, you may need to replace a damaged floor tile or you may need to remove a large area of PVC floor and replace it with a new floor plan. How do you remove existing vinyl floor tiles from concrete floor? Can you remove vinyl floor adhesive easily? Before you begin removing and refurbishing PVC floor tiles, you must know the following necessary tools and steps to follow.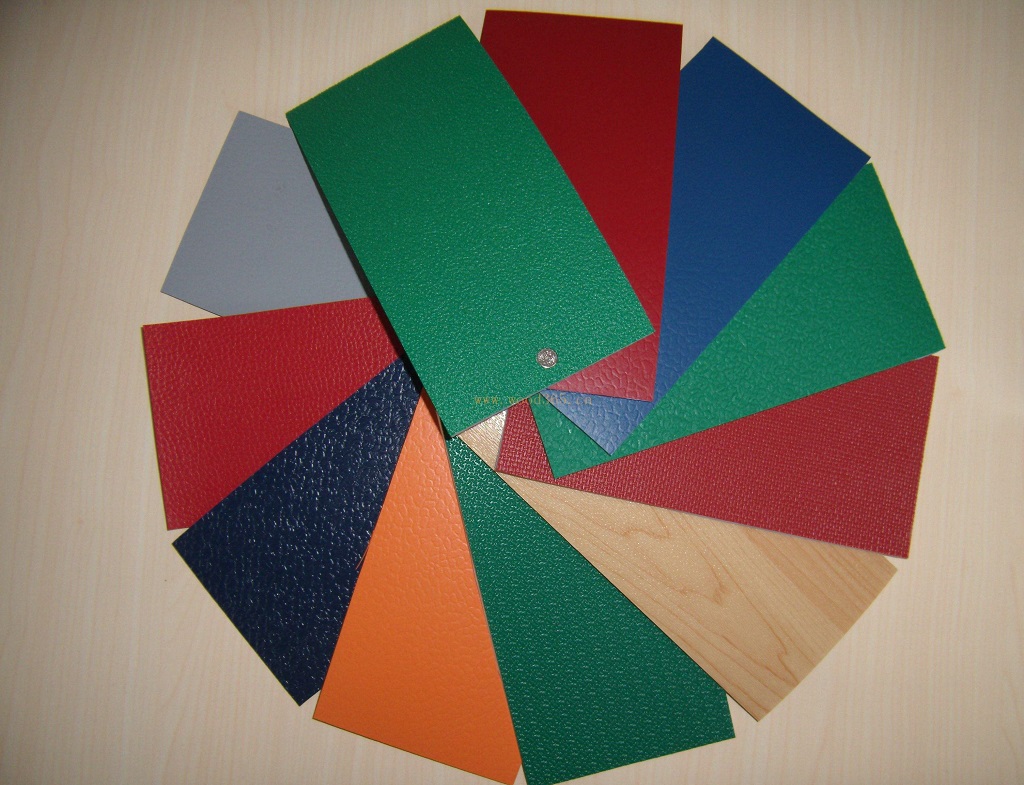 How To Remove PVC Vinyl Floor Tile Quickly?
First, if you know the brand of vinyl, consult the vinyl floor manufacturer to find out how to remove tiles. If you don't know your vinyl flooring manufacturer, follow these steps:
1. Tools Needed To Remove PVC Floor Tiles
To remove vinyl tiles, you will need to use a hammer, spatula and peeler.

You need a hot air gun or a hairdryer to heat and loosen the adhesive on the bottom of the vinyl for easy detachment.

To remove the remaining glue, you also need to use a degreaser remover to clean the glue to remove the remaining glue on the floor.
2. Remove and Replace Small Area of Vinyl Flooring Tiles
If you only want to remove damaged vinyl flooring and replace it, follow these steps, it can be done quickly and independently by one person:
For a small area, you can use a heat source to remove the vinyl.

Use a heat gun or a hairdryer heat the vinyl to loose the glue without damaging the underlay, Use adhesive remover to clean the glue,

As the vinyl heats up, you can lift the corner with a spatula and then pull it at a 90 degree angle,

When the adhesion is high, use a wood chisel to slide under the vinyl tile to peel it off the plywood covering,

Place each tile with the sticky side facing the ceiling, as it can still be hot and stick to the floor,

If you want to apply a new vinyl, you must clean the surface with a surface cleaner to remove any residue,

The adhesive remover often leaves a light film on the surface. So if you want the new coating to stick, use a cleaner to remove any residue.

Once everything is clean, you can apply the glue on the surface you just prepared,

Carefully place the tile in place and press firmly so that it is fixed securely.
3. Remove Large Areas of Vinyl Flooring (PVC Flooring)
You can also remove large areas of vinyl manually, but be aware that this requires a lot of energy and effort.
For a vinyl tile surface, you can use a construction scraper to slip into a corner of the vinyl and kick it out of the subfloor,

For a roll surface, you need to cut the surface into small parts using an exacto,

By cutting the vinyl into small parts, it weakens it and the parts are more easily removed with the scraper,

In the two previous cases, you can also opt for a stripper which is an essential tool for professionals to remove carpet, vinyl and tarpaulin, it can help you remove vinyl flooring easily,

You can rent the tools at the machinery rentals, for the day, the week or the month. The machine greatly reduces efforts, allowing you to work faster. Therefore, the execution time of the works is reduced.
If you want to know more about vinyl flooring tiles, you can read the following articles:
PVC Floor Tiles (Vinyl Floor Tiles) Is The Best Choice For Hospital Flooring
How to Install ESD Vinyl Flooring Correctly?
Vinyl Flooring Cleaning & Care Tips
4. Remove & Clean Vinyl PVC Floor Adhesive
It may take longer to remove the old vinyl due to the adhesion of the glue. In the process of removing vinyl flooring, the most troublesome step is how to remove vinyl floor adhesive that fixes the old floor. If you quickly loosen the glue, remove the stuck vinyl floor tile? Below we introduce you to a variety of effective methods.
1) Remove the PVC Floor Adhesive With Acetone
Acetone can also be useful for removing the remaining glue but may attack the support and especially at the slightest spark to ignite the house.
2) Remove Vinyl Floor Adhesive with Biodegradable Stripper
Us the professional 90% biodegradable stripper product, which allows you to remove in a single application, safely, odorless and no rinsing of glue or foam residues used for carpet, PVC or linoleum floor coverings
3) Remove PVC Floor Adhesive with White Spirit (Mineral Spirits)
With the window wide open, mouth and nose protected by a mask, hands with household gloves and feet and legs by boots, spread out on the floor, using a white spirit squeegee. Scrape with steel wool, and remove the glue with a spatula. The glue that has become liquid will easily be removed using old rags.
4) Remove PVC Floor Tile With An Iron
The glue is hard, but by heating it will soften and therefore removing the vinyl will be easier. This solution is ideal for removing vinyl floor from small areas as we referred above. Put an old blanket or an old folded sheet on the PVC Tile, in a corner of the room, pass the iron then tear off the part of the vinyl floor that you have just heated.
5) Remove Vinyl Floor Adhesive With Soda Lye
Soda lye is the solution we recommend. Soak the soil in sodium hydroxide solution for 24 hours. Then scrape with a spatula. The glue will go away effortlessly, odorless and safe for you and the environment.
6) Remove Vinyl Tile With Stripper or Heat Gun
Rent a stripper with PVC tiles or carpets then remove the PVC Floor, having previously cut it into a straight strip the width of the machine, using a cutter. Then scrape the floor (concrete or tiling) using a spatula or scraper. Or use a heat gun and then a stripping knife, a sort of square spatula at the end of a long handle. It allows you to go far enough under the slab, and prevent the vinyl flooring tile from sticking together as you go.
7) Remove Vinyl Flooring Glue With Gasoline F
Essence F can give good results and does not attack the support.
About ACCESS FLOOR STORE?
AccessFloorStore is a B2B online yeloowpage Platform. we have earned resoueces about vinyl flooing local store and facroty, and other flooring prodcuts such as raised floor , SPC flooring, Carpet Tiles and Caramic tiles. If you are interested in other flooring products and want to find relevant resources, you can contact AccessFloorStore.