News Tag
Products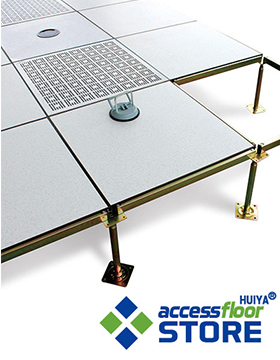 Best Access Floor Tiles & Finishes For Office, Computer Room, Data Center Raised Floor System
2020/2/2 19:08:47
Due to its unparalleled advantages, the raised floor has become an ideal choice for the floor of offices, data centers, computer rooms. Different raised floor panels can be covered with different surface finishes according to the needs of the environment. We will introduce the best access floor surface finishes material selection solutions for office raised floors and computer room raised floors.
Best Raised Floor Covering Tiles For Office & Data Center Raised Floor System
In order to make the raised floor system bring more comfort and practicality to the office and the computer room, we provide a variety of raised floor panels for customers to choose from.
5mm Raised Floor Modular Carpet
Application: Bank, Casino, Office Raised Floor System
5mm access floor carpet is an excellent choice for office raised floors. It can also be used in cultural buildings, theaters, auditoriums, etc. where soundproof floors are required. The combination of modular carpet and panel preserves the flexibility of the floor service distribution system and allows reuse of the carpet during layout changes. The raised floor system carpet provided by Huiya allows each panel to fully enter the space (air chamber) below the floor without removing the access floor carpet because each raised floor is independent and accessible. Modular Carpets can also increase the visual appeal, comfort, and sound insulation of raised floor systems without the hassle and clutter of traditional adhesives. Huiya offers a variety of raised floor carpet choices and styles, and the rich colors will inspire the most innovative design ideas in the building.
Related Read: Perfect Match for Modular Carpet Tiles and Office Raised Access Floor Solutions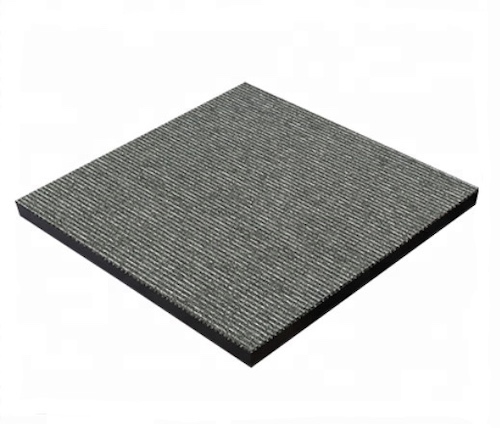 5mm SPC Vinyl Floor Tile
Application: Bank, Casino, Office Raised Floor System
The SPC vinyl flooring tile has a maximum load-bearing capacity and is, therefore, suitable for heavy traffic rooms such as offices, hotels, and libraries. This special floor covering consists of a stone-plastic mixture. The SPC flooring is innovative and sustainable, which contributes to an improved living space climate. The floor is low in pollutants and offers maximum resilience & high wear resistance. The SPC floor tile is also fireproof, waterproof and heat resistant. The SPC vinyl floor coverings are also mold-resistant, waterproof and equipped with an anti-slip layer. This flooring is 100% recyclable. The thickness of our raised floor SPC tile is only 4-5.5 mm, but due to its extremely wear-resistant type, it also has unparalleled service life at high-flow stations.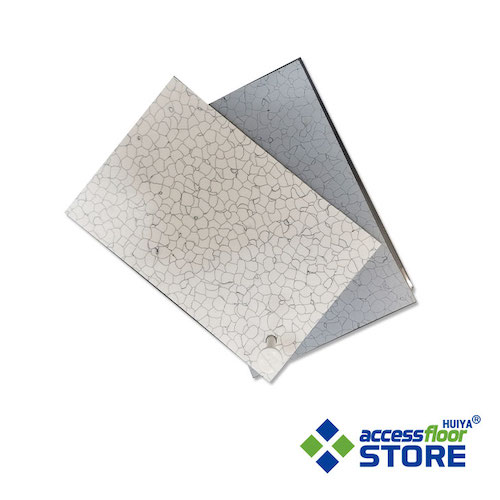 Linoleum Floor Tile
Application: Office, Bank, Casino Raised Floor System
Linoleum flooring tile is a mixture of renewable natural materials: mainly linseed oil, produced from flax seeds, and other natural ingredients such as jute, cork powders, wood flour, and wood resins. Linoleum floor tiles have been around for more than a century and were widely used in homes, then became less popular for residential use as other modern flooring options became more and more durable and realistic. It is an excellent choice in environments requiring a durable floor covering resistant to heavy wear, which explains its frequent use in hospitals, schools, and commercial spaces.
High Pressure Laminates (HPL Raised Floor)
Application: Data Center, Computer Room Raised Floor System
High Pressure Laminates are used on raised floors around sensitive equipment due to their excellent static dissipating ability, so they are the ideal solution for the top surface finish of computer rooms and data center raised floors. HPL is the most common finish on raised access floor panels. It has excellent abrasion resistance (not easy to fall off, chip or crack), no needs waxing and easy to maintain, meets the requirements for reducing the generation and maintenance of static electricity, helping to protect your sensitive electronics and critical applications. Huiya offers HPL options for access floor systems in a variety of colors and finishes that are visually appealing. Unequaled in their solid strength, Huiya laminate floors for Data Center Raised Floor System to tolerate high traffic, impacts of various kinds and heavy loads.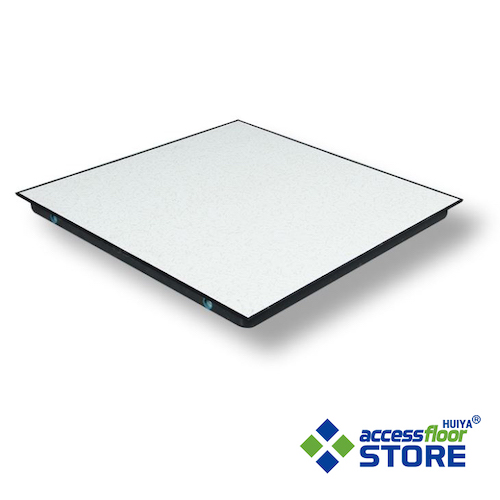 Huiya All Steel Anti-Static HPL Raised Floor
Conductive ESD Raised Floor Tile
Application: Electronic testing labs, Data Center, Computer Room Raised Floor System
Conductive ESD Tiles are an ideal choice for controlling ESD in clean rooms, electronic manufacturing, computer rooms, repair facilities, hyperbaric spaces in healthcare settings or anywhere sensitive electronics are utilized. Static conductive tile attracts and takes away electrostatic charges from valuable electronic equipment. The channels in the tile drain the charge away, into the conductive glue, and then into the copper strip, where the charge dissipates to the ground. Huiya Conductive ESD Tile for is a complete flooring solution that provides a continuous static dissipative surface throughout the space, eliminating static electricity to increase safety and prevent damage to expensive equipment. Our Conductive ESD Tile can withstand heavy foot and rolling load traffic has a long lifetime value, is very flexible and easy to maintain.