How To Choose Vinyl (PVC) Floor For Your Room and Project?
Vinyl or PVC flooring is a modern, economical covering, easy to install and available in different formats (rolls, planks, and tiles), these flexible floors are also prized for their very good value for money. In addition, they are available today in a multitude of colors, patterns, and decorations, for example imitating solid parquet. How to choose Vinyl flooring? We guide you to make the right choice.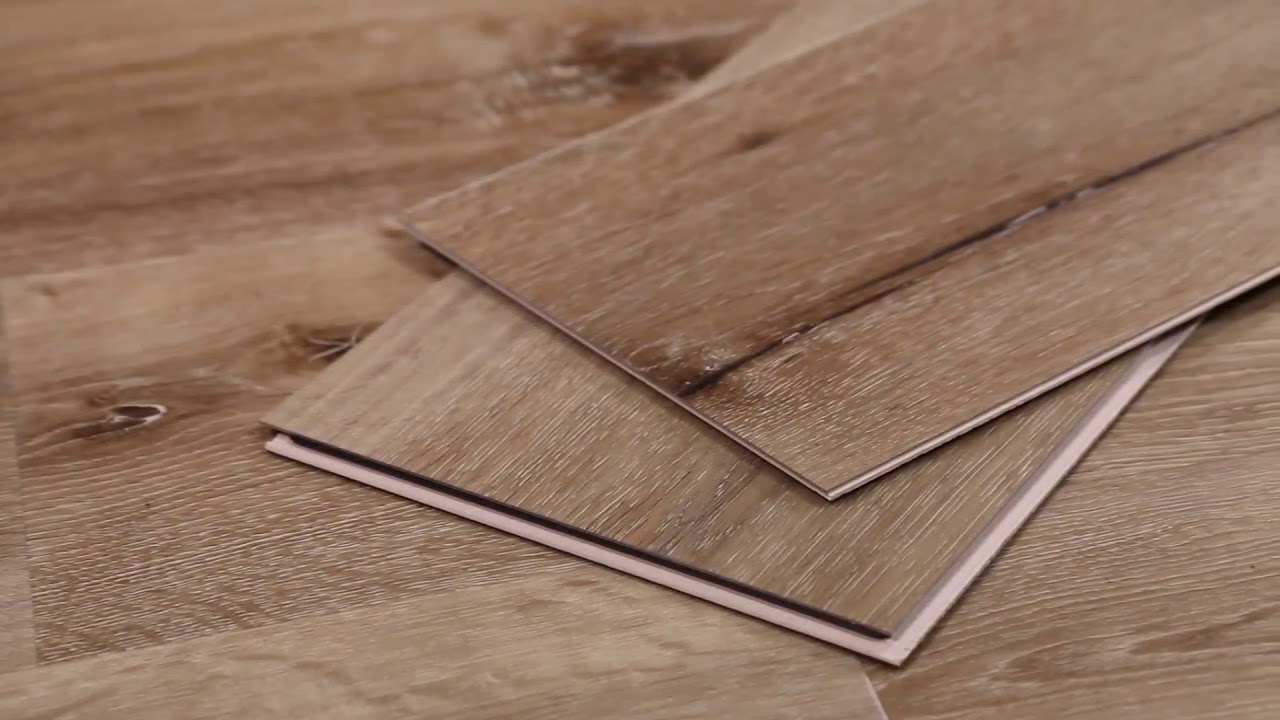 The Advantages of PVC Flooring
PVC flooring has many advantages. First of all, the comfort of use, because it is pleasant under the feet and does not present cold contact. It is a good sound insulator. Its simplicity of installation will also seduce you. Finally, it is practical to use because it is easily cleaned. Check out our article of Vinyl Flooring Advantages & Benefits.
How To Choose Your Vinyl Floor or PVC Floor?
Choose the PVC Floor Adapted To Your Needs. Before you start choosing your vinyl or PVC floor, make sure it matches the uses of the destination room. Indeed, depending on the room where it will be installed, your floor will undergo more or less passage. So will require more or less resistance to certain criteria such as style, thickness, format, install methods, etc.
Which Vinyl Flooring Style To Choose?
Two main families of styles exist for PVC floors: plain or imitation materials.
A plain floor remains sober and combines harmoniously with any type of decoration.

There is a wide range of colors, from vibrant vivid to soothing pastel tones, for custom atmospheres.

The wood effect PVC floors are strikingly realistic and faithfully reproduce a solid wood parquet (teak, bamboo, walnut, etc.) with its knots and its authentic flaws.

Concrete or metal vinyl floor tiles are also available. Natural stone (granite, slate) or tiles (tomettes) are not forgotten and allow you to obtain a unique and personalized atmosphere.
What Thickness of Vinyl PVC Floor For Which Room?
The destination piece determines the choice of thickness for your PVC vinyl floor.
Occasional passage rooms (office, adult rooms): wear layer between 0.12 and 0.15 mm.

Frequently used rooms (living room, dining room, living room, staircase ...): wear layer is between 0.15 and 0.25 mm.

High traffic rooms (kitchen, children's room, room with outside access, collective premises such as hospital): wear layer is between 0.25 and 0.30 mm.
What Format Should You Choose Your PVC Floor?
PVC flooring exists in different forms:
Rolls from 1 to 5 meters can be easily installed with a carpet-PVC fixative or double-sided adhesive. Some models of rollers are heavy enough (sealing felt) not to require glue, this is also the case for small areas (less than 25 m2).

The vinyl floor tiles are ideal for giving a tiling effect to your floor and are generally available in square formats from 30 to 60 cm per side.

Finally, the vinyl planks are ideal for imitating wooden parquet and can be installed with clips or adhesives.

If you are looking for a real parquet effect, prefer PVC flooring in tiles or planks.
What Degree of Sound Insulation To Choose?
The degree of sound or acoustic insulation is an essential element if you live in an apartment or for certain rooms in the house (bedrooms, living room).

The thickness, a felt back and the layers of foam present in some PVC floors will promote good sound insulation.

These elements will both prevent the propagation of noise to other rooms and limit nuisance sounds from outside.
Which Types of Vinyl Flooring Installation You Should Choose?
Flexible floors are characterized by ease of installation compared to tiles, for example. Today, vinyl and PVC floors can be installed in 3 types of PVC Flooring installation:
Roll: Some floors are quite heavy and do not require glue. Others can be fixed with a special glue or double-sided tape. The rollers generally measure from 2 to 4 meters. With this type of installation, you ensure a good homogeneity of the floor in the room.

In clip-on or self-adhesive tiles: easy to install, the tiles can be replaced individually in case of concern. If an indelible trace or a shock remains, simply change the affected slab. Neither seen nor known. The dimensions of these tiles are generally 30 x 45 cm or 45 x 45 cm. This type of installation is particularly suitable for covering old tiles.

In clip-on or self-adhesive strips: easy to install, they are preferred to create a parquet effect. Natural tones, imitation dark or bleached wood: again, the possibilities are numerous. As for dimensions, we find them in different rectangular formats; the most common being 15 x 92 cm and 15 x 94 cm.

For installation in the bathroom, it is better to choose a non-slip floor and check that the backrest is compatible with damp rooms. And for a perfect finish, think of the threshold bars which make it possible to make the junction between two different floors.