News Tag
Products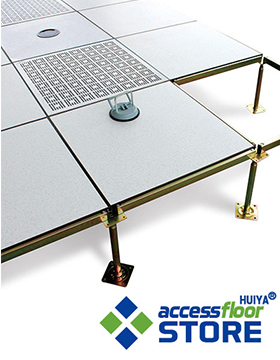 Raised Access Floor Supporting Accessories & Functions
2020/2/11 17:24:39
Raised floor systems usually consist of floor panels, pedestals, brackets, stringers, screws, finishes and other major parts. And access floor installation requires many auxiliary raised floor accessories. In this article, we will introduce you to the main raised floor support accessories and their functions.
Raised Floor Support Pedestals
Heavy-duty equipment supports are pedestals which are installed under bulky equipment to provide additional support for your raised floor system. Each raised floor pedestal consists of two steel plates welded to an extendable piece tube and screw; both pieces are bolted one to each other and locked with double security nut. Simply place the support freely under an existing raised floor where extra support is required. They do not need to be bolted to the floor or grid system. For maximum strength, place directly under the equipment caster, leg or foot.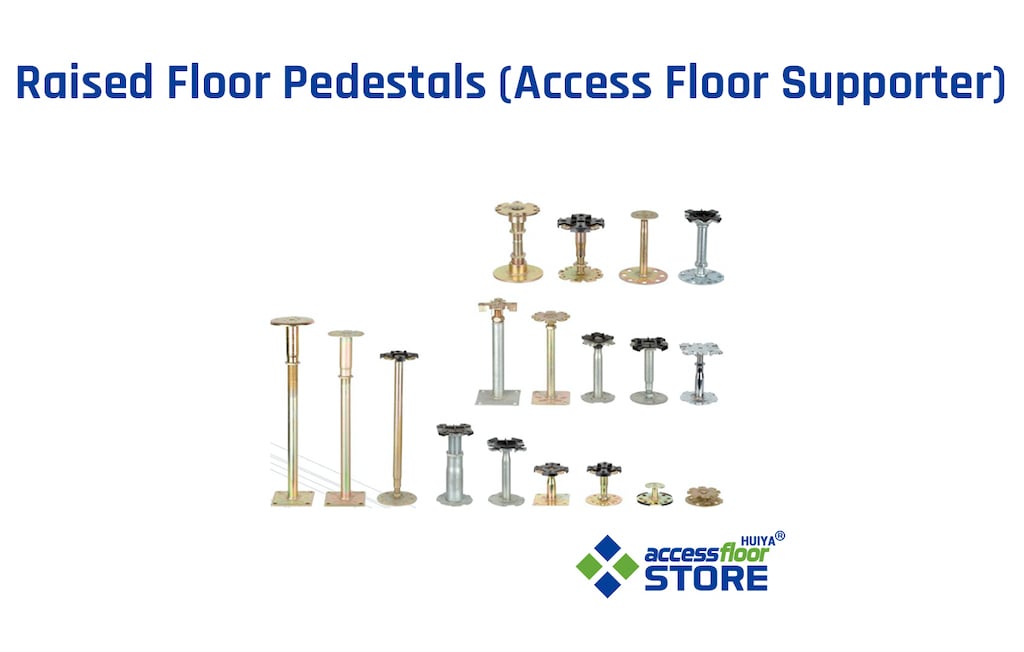 Access Floor Supporter is generally divided into standard support, reinforced support and super strong support. In addition, there are two special-purpose supports: slope support and edge support.
1. Standard Support Pedestal: It consists of the upper support plate, screw, locking screw, support tube, and the lower support plate. The support tube is generally 22x22mm square tube, 22mm diameter round tube, the surface is galvanized, and has good rust and corrosion resistance.

2. Reinforced Support Pedestal: Compared with the standard bracket, it has a very good load-bearing function. The diameter of the support tube is generally 25mm, 28mm, 32mm;

3. Super-strong Support Pedestal: First of all, it is used in places with high demand for bearing function and overhead height. Support tube diameter is 38mm, 45mm, 73mm;

4. Slope Support: used for making slopes

5. Edge Support: used for the treatment of the edge of the floor
Raised Floor Stringers (Crossmembers)
Access Floor Stringers are steel or aluminum channels or square pipes fixed to the head of the raised floor to provide lateral stability. Acoustically insulated steel stringers are added to the access floor structure to connect (screwed or clipped) the raised floor to the pedestal, providing lateral stability to the system and raised floor panel support. In the stringer system, except for special conditions, there is a stringer under each edge of each raised floor, and Parallel to the surrounding walls. In wood-core systems, the panel is on top of the stringer, and in most steel systems, the panel is nested within a grid formed by the stringer.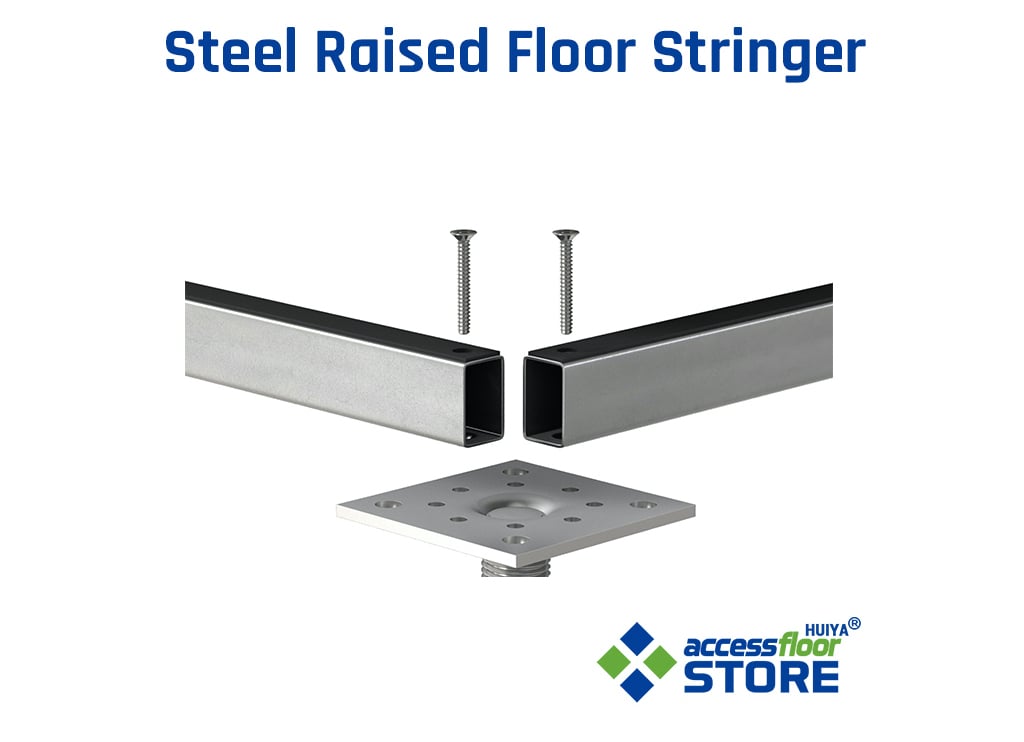 Stringer for raised floors are divided into long stringer and short stringers:
Short stringer: 573 x 21 x 30/32mm, with galvanized surface to prevent rust

Long stringer: 1173 x 21 x 30/32mm, with galvanized surface to prevent rust
Other Raised Floor Supporting Accessories
Diagonal braces, tie rods, and hoop is used as auxiliary attachments of the pedestal, and are generally used on ultra-high and strong support pedestal to enhance the stability of floor equipment.
If you are looking for pedestals, stringers, and other access floor support parts, please visit our Raised Floor Accessories.