News Tag
Products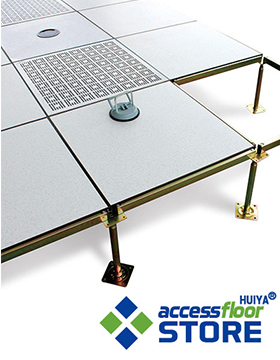 Calcium Sulfate Anti-static Flooring System Manufacturer in Cloud Computing Big Data Age - Changzhou Huiya Decoration Material Co., Ltd
2019/6/3 17:29:57
In the era of cloud computing and big data, with the outbreak of massive data, data centers tend to be high-density, large-scale intensive, while facing high energy consumption, high cost, increasingly complex operation, and maintenance, special data center floor emerge as the times require, the anti-static Calcium Sulfate raised floor and perforated raised floor are ideal for it. In the future, data centers need to develop towards green energy-saving, intelligent and automation, but to achieve the construction and efficient operation of green data centers, it is inseparable from the choice of data center solutions. As one of the top anti-static flooring manufacturer and various raised access floor products suppliers, Accessfloorstore.com (Changzhou Huiya) provides advanced data center raised floor system and ventilation system solutions for data room.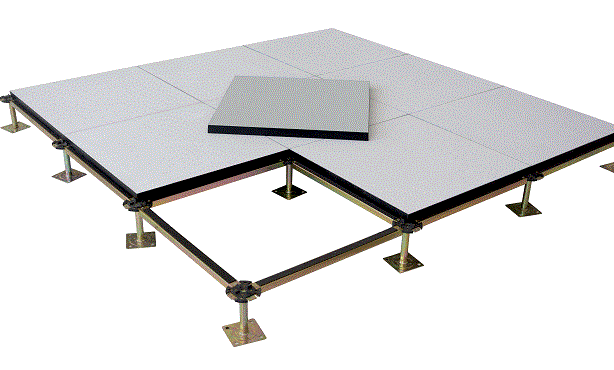 Anti-static Calcium Sulfate & Perforated Raised Floor System Manufacturer - Data Center Floor
Calcium sulfate anti-static raised floor and perforated anti-static raised floor used in the data room form the main ground reflux system. The bottom of the anti-static raised access floor applied as the bottom airflow system. Cooling air passes through the bottom of the floor to perforated floor vent and conveys it to the computer room configuration on both sides of the raised floor to cool down the computer room equipment and protect the normal operation.
At the same time, the installation of anti-static calcium sulfate raised floor in the data room has the effect of modularization fast installation, which accelerates the speed of floor paving and achieves high-efficiency data center installation.
Changzhou Huiya is the solution executor of the calcium sulfate access floor and perforated raised floor system customized for the data center. We participate in the cooperation of anti-static raised access floor of lots of data room projects and looks forward to cooperating with you.