News Tag
Products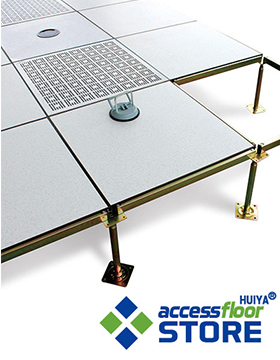 Win-win! To Be Our Best American Raised Floor Distributors In USA - Huiya Access Floor System
2019/11/8 23:47:23
With 15 years of dedicated raised access flooring production, Huiya has become a leading supplier of raised floor in China. In order to expand our business, enter the international market, and provide more high-end and convenient raised floor solutions for more local customers in the United States, Huiya invites you to become our best agent and distributor in the United States. Our principle is mutual benefit and mutual progress. And Huiya is confident to be your most trusted partner to provide you with the best raised floor with the best quality and most profitable price!
Why Should You Be Huiya's Raised Access Floor Distributor?
Here are some of the main benefits that will be brought to you by becoming a partner of Huiya Raised Floor. Due to the many benefits, please be patient to read. Want to be our partner? Go to apply to be one of our American Raised Floor Distributors now! If you have any questions, please feel free to contact me at +86 180 1828 0738 or email [email protected]
1. The Most Stable Raised Access Floor Quality: from raw material procurement to manufacturing and production, to quality inspection packaging, we strictly control every link, plus 15 years of production experience to ensure the stable quality. Our access floor is unrivaled in quality and has won a place in the fierce competition.
2. Strong Raised Floor Production Capacity: We have a high-quality, enterprising, reliable and dedicated technical team with over 60,000 square meters of factory buildings and an annual production capacity of over 12 million square meters of raised floor. Whether it is a professional and complex special program or a large-scale production, we always provide efficient and low-cost cooperation solutions to our distributors.
3. The Industry's Most Comprehensive Product Line: Whether it is a classic anti-static raised floor product, or a new aluminum data center raised floor, or a super-high load-bearing access floor, or an elevated floor that provides the best ventilation for the computer room. With over 20 varieties of raised floors to choose from, you can always find the one that belongs to your customers in Huiya.
4. The Most Comprehensive Industry Standard Certification: Our raised floors are manufactured in strict accordance with international standards such as ISO14001, ISO 9001, MOB PF2 PS/Spu, BS EN 12825, CE Certification, OHSAS 18001. Of course, we can also provide you with special certifications that meet local requirements.
5. Discounts On Profitable Raised Floor Prices: Our products have a good price/performance ratio, and all partners can enjoy standard dealer discounts, leaving enough agent profits for agents.
6. Comprehensive Sales and Marketing Support: Huiya not only provides reliable raised floor products, but we also provide a full range of services, and strive to build a one-stop help service system, from pre-bidding to post-installation guidance, we help all the way.
7. Provide Professional Customization For Customers: With our extensive production experience, we can provide a variety of complex raised access floor designs and solutions according to the actual situation and requirements of your customers.
8. Timely and Fast Shipment: Our high productivity ensures our efficient production and timely delivery. In addition, our two factories are located in the most developed and convenient ports of China's import and export, so fast and convenient freight is one of our advantages.
Through 15 years of technology research and development and improvement, Changzhou Huiya provides higher quality, safer and simpler floor new products and more satisfactory services to the world. With strong technical strength and a perfect product system, we will solve your worries. Apply now to become our chief agent in the United States, you will not regret it, win-win!